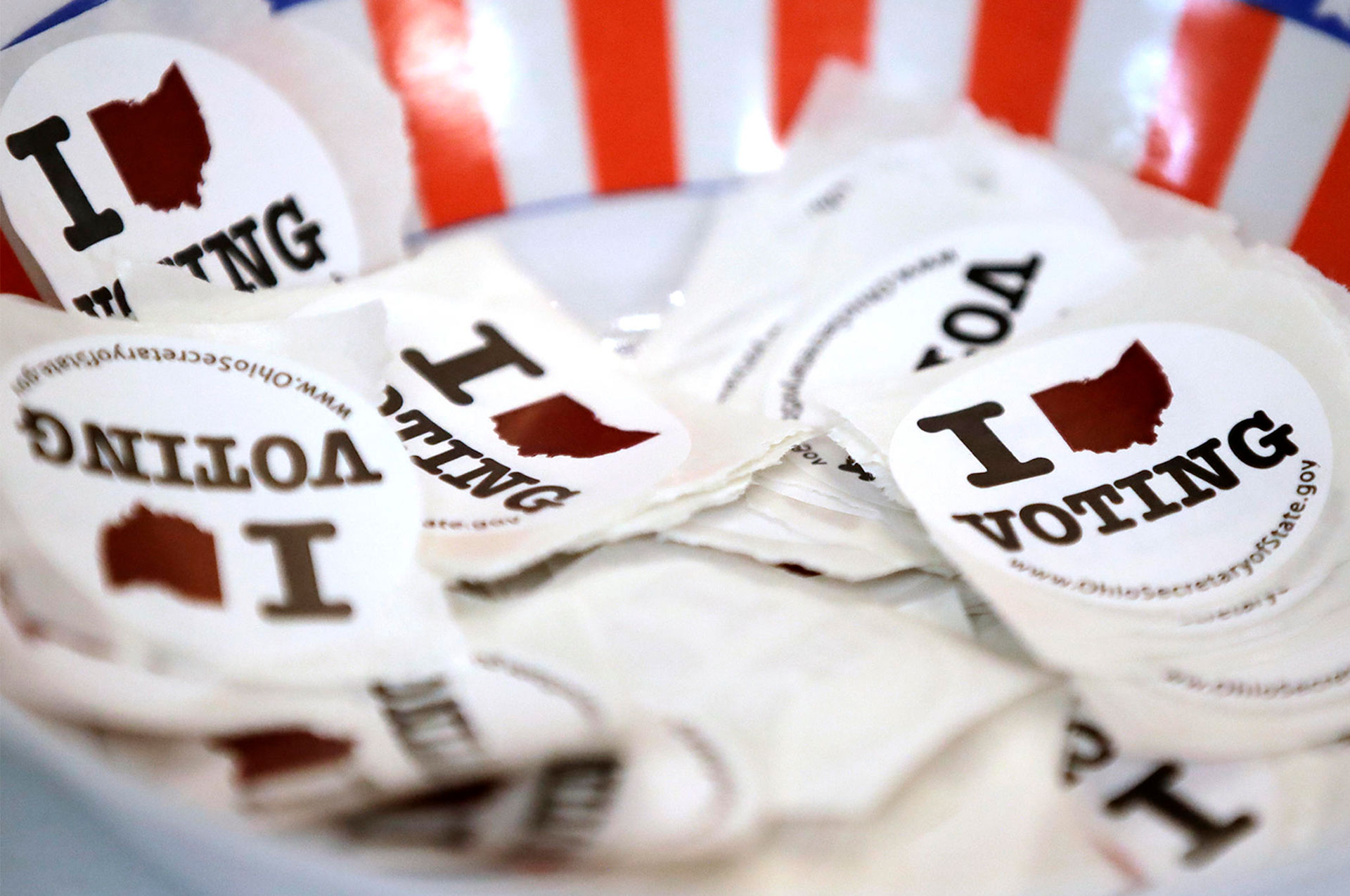 The COVID-19 pandemic has brought with it a unique twist to the presidential election cycle. In the countdown to November 3, here are some useful reminders on voting options, political signs and how to support the election by becoming a poll worker.
Voting Options
vote.franklincountyohio.gov
As an alternative to in-person voting on Election Day, the following options are available:
Check your Polling Location: Before you head to the polls on Election Day, make sure you have the correct polling location.
Early In-Person Voting: Beginning October 6, all registered voters living in Franklin County may request and vote an absentee ballot in person at the Franklin County Board of Elections office, located at 1700 Morse Road, Columbus, 43229. Click on the link to view dates and hours.
Absentee Voting by Mail: All Ohio voters whose registration information is current can request an absentee ballot. The deadline to request an absentee ballot is three days before the election. If you mail your absentee ballot, make sure it is postmarked by the day before the election in order to be counted. If possible, allow additional time in both instances, especially if you wish to take advantage of the ballot tracking option outlined below.
Secure Dropbox: You may also return your absentee ballot in-person to the Franklin County Board of Elections, at 1700 Morse Road, by 7:30 pm on Election Day. In addition to stopping by when the office is open, a secure drop-box is available at this location 24 hours a day.
Track Your Ballot: – it's now possible to register to track the status of your mail-in ballot, including confirmation that it has been received and accepted.
Political Signs
Here's an overview of the guidelines we like to share with residents each election season:
The City is non-partisan. Though Council may choose to support specific ballot issues, City Council does not endorse political candidates.
The City cannot and does not regulate language on political signs. Call the Ohio Elections Commission (614-466-3205) to register a concern.
A maximum of five signs are permitted per property. Each sign should not exceed eight square feet in size.
The City can only request that a sign be removed from private property if it is deteriorating or in the public right-of-way. In either event, call Code Compliance (614-583-5073) or use our Click2Fix app to report an issue.
Political signs on private property are themselves private property. Theft charges will be filed against anyone found to be taking such signs.
The Police Division recommends that you place your name on your political signs for tracking purposes so they can be returned to you if stolen and later recovered.
The public right-of-way includes the tree lawns next to sidewalks that are immediately adjacent to the street, in both residential neighborhoods and commercial areas. In instances where there is no sidewalk, signs placed within six to eight feet of the street may still be in the public right-of-way.
If our Code Compliance Officers come across signs placed in our parks or in traffic medians, they will remove them. Any signs that are collected will be kept at the Municipal Services Center until the week following the election. To check that we have your sign and reclaim it, please call 614-583-5070.
Following the election, The Solid Waste Authority of Central Ohio (SWACO) will be hosting a collection of used political signs on the morning of Saturday, November 7, from 8-11 am, at the Bill McDonald Athletic Complex, 4990 Olentangy River Road. If you can't make this event, you can drop signs off at the Municipal Services Center (by the Police bay at the south end of the building) any time before 5 pm, Friday, November 6, and our Code Compliance team will recycle them for you.
Call for Poll Workers
vote.franklincountyohio.gov/Poll-Worker
The Franklin County Board of Elections hires approximately 5,500 community-minded individuals to help operate polling locations each election day. Training and compensation is provided. You must be a registered voter in Franklin County and available to work on election day. Efforts are made to place poll workers at convenient locations, which include public schools, township halls, libraries and churches.