After 9/11: How Strangers Made a Better World
October 6 @ 2:00 pm
$10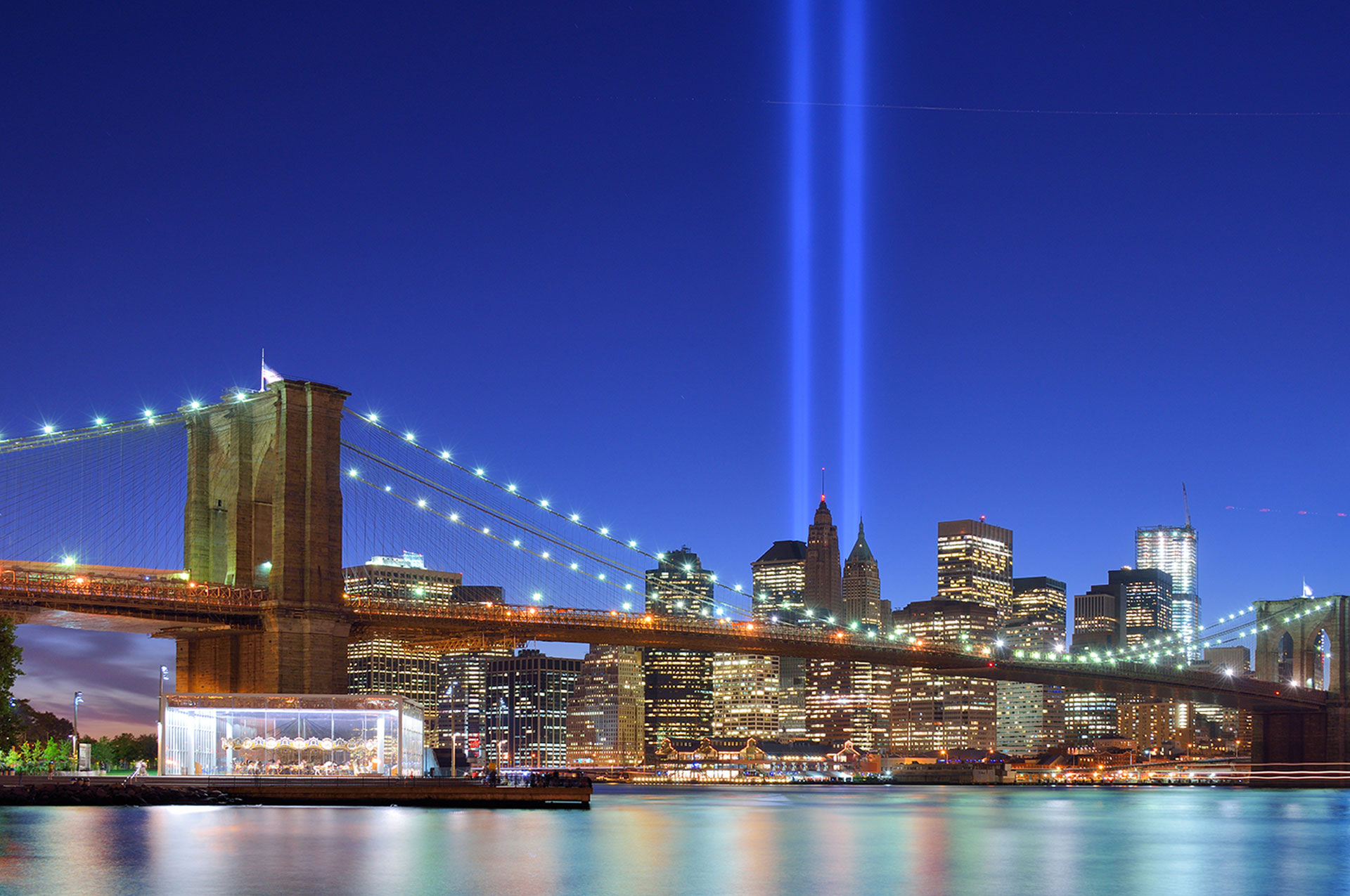 "Never forget!" has become the mantra of those who urge us to remember, and to learn, from the tragedy that was 9/11. Adults remember the day that our world changed forever, and still mourn the loss of innocent lives. We have heard the stories of bravery and heroism that surrounded the events, and the aftermath, of that day. But not everyone has heard the tales of ordinary people everywhere, who responded with extraordinary kindness to those who were caught up in those tragic events. It seems that when things are at their worst, people are at their best!
We'll share stories from a first responder who was sent, with his unit, to help with the rescue and retrieval efforts at Ground Zero, and who experienced, first-hand, the kindness and caring of New Yorkers who couldn't help with those efforts, but could support those who did. You'll hear stories from an everyday hero who wasn't part of any rescue team, but felt compelled to go to the site before the ashes settled, to try to help in any way he could. And you will hear the remarkable story of the little towns in Newfoundland whose people opened their hearts and their homes to the stranded "plane people" from international flights who couldn't go home for four days, and who couldn't know what they would find when they got there.
Why is it important to hear–and remember–these stories? Because it reminds us that we are all part of something bigger than ourselves. Our actions matter. Each of us can make a difference. Those individual actions may not be felt or remembered on the world stage. They may never be known or recognized by anyone. But every offer of kindness, every selfless act, every contribution you make towards a better world will, indeed, make our world a better place.
We thought about naming the event "The Feel Good Sunday." We expect that when you leave the panel discussion that day, you will leave with a smile. Come and hear about the kindness of strangers in response to unthinkable tragedy, and consider how you can make a difference to someone else every day, in little ways that count.
$10 per person ($5 with student ID). Proceeds support the Flight 15 Scholarship Fund and the Tri-Village Lions.
Submissions to our Community Calendar
As a service to the community, the City hosts an online Community Calendar. We invite you to submit details of upcoming special events that are open to and promote government interests of the community at-large, as determined by the City of Upper Arlington.
To submit a calendar listing, please use this online form. Submissions should include a photograph (no posters or logos) with a exact size of 1920 pixels wide x 1275 pixels high. We recommend that you submit items at least three months in advance, since we may include some community events in the City's print and e-newsletters as space allows.
The City will not post routine items such as programs, club meetings or classes. The inclusion of a special event does not represent an endorsement from the City. The City reserves complete control of any event postings on the Community Calendar and has final approval authority over them. Community Calendar postings are not intended to, and do not, create a public or designated forum for private speech of any kind. The City reserves its right to refuse a submission