City Council Meeting
August 31 @ 6:00 pm
|
Recurring Event
(See all)
An event every month that begins at 6:00 pm on day Second of the month, repeating until December 14, 2020
An event every month that begins at 6:00 pm on day Fourth of the month, repeating until November 30, 2020
One event on August 31, 2020 at 6:00 pm
One event on May 26, 2020 at 6:00 pm
One event on January 13, 2020 at 6:00 pm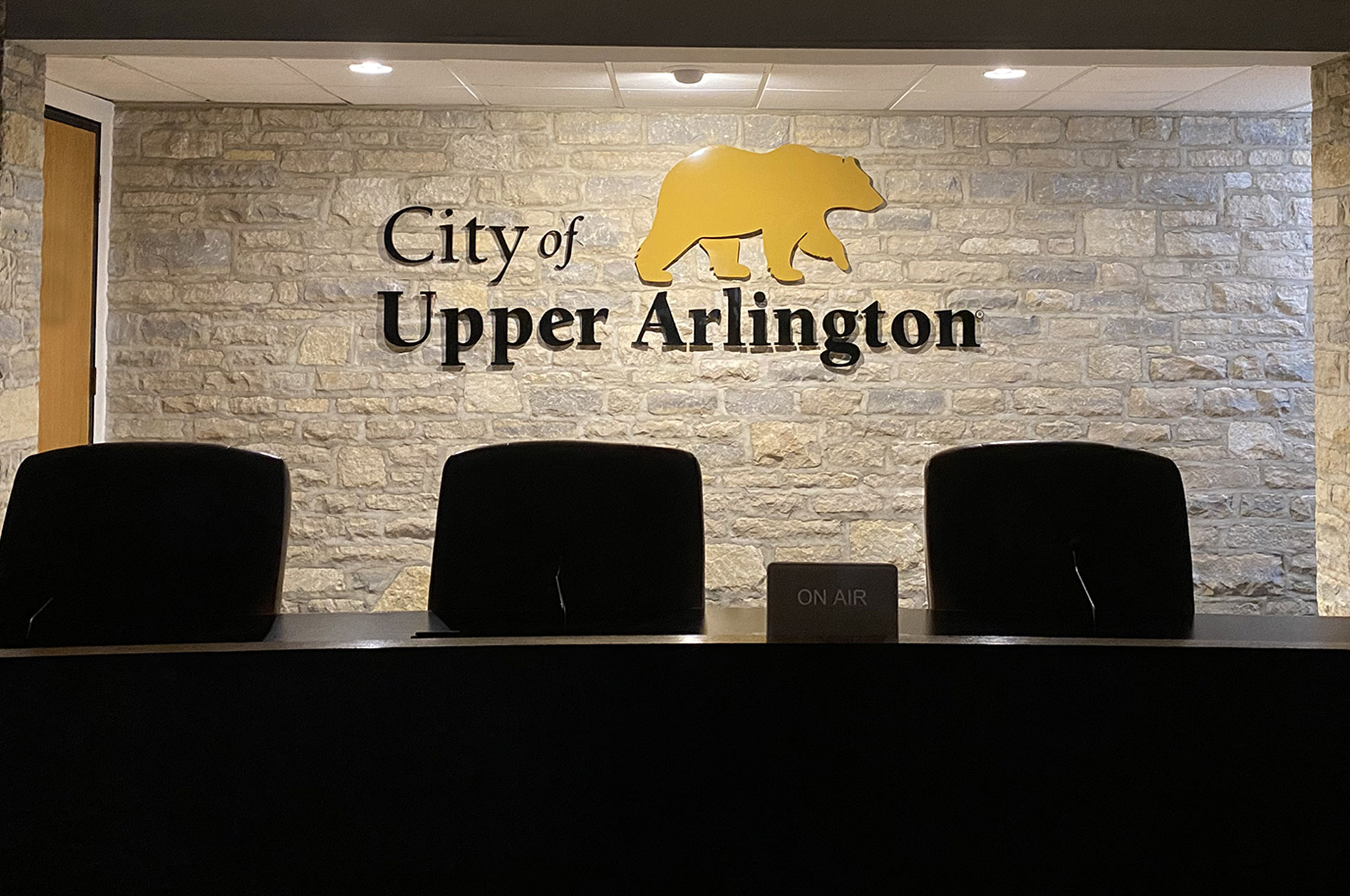 Due to the ongoing situation with COVID-19 and pursuant to H.B. 197, the Council Conference Sessions and Council Meetings of Upper Arlington City Council will be convened remotely via video-conference using Zoom. The meeting will be broadcast via public live-stream on the City Council page of the City's website and on the City's Facebook page (@CityofUA), and an archived video will be made available afterwards for the record. PLEASE NOTE: For the best audio, we recommend that you tune in via Zoom.
Upper Arlington City Council welcomes all comments from the public related to legislative items appearing on this agenda.  If you would like to address Council relative to an agenda item, please send a "speaker slip" by email to city.council@uaoh.net or call 614-583-5033 a minimum of one hour prior to the meeting. Speaker slip should include your name, address, email and the legislative item you wish to address.  Council Rules have been temporarily amended to require speaker slip comments to be submitted one hour prior to the meeting in order to speak at the Council Meeting.
Once you have submitted your "speaker slip" by email, to be able to participate in the meeting and address Council, you must join the Zoom Meeting. When we get to the legislative item on the agenda, you will be recognized and Council will receive your comments.
Anyone who does not have access to live-streaming is asked to contact the City Clerk in advance, and we will work to accommodate your ability to hear the meeting.
City Council meets in regular session on the second and fourth Mondays of each month (unless designated otherwise) in the Council Chamber of the Municipal Services Center, 3600 Tremont Road, at 7:30 pm.
City Council Meeting Cancellations
March 23 City Council Meeting – cancelled for the purpose of spring break;
July 27, August 10 and August 24 City Council Meetings – cancelled for the purpose of Council's summer recess; and
December 28 City Council Meeting – cancelled for the purpose of holiday recess.
City Council Meeting rescheduled from normal meeting date/time.
May 26 – City Council Meeting rescheduled from Monday, May 25
August 31 – Additional City Council Meeting
Current Meeting Agendas & Packets access from the City Council-City Clerk web page.
Previous meeting materials, minutes and reports can be found on our Archives Portal link.
Submissions to our Community Calendar
As a service to the community, the City hosts an online Community Calendar. We invite you to submit details of upcoming special events that are open to and promote government interests of the community at-large, as determined by the City of Upper Arlington.
To submit a calendar listing, please use this online form. Submissions should include a photograph (no posters or logos) with a exact size of 1920 pixels wide x 1275 pixels high. We recommend that you submit items at least three months in advance, since we may include some community events in the City's print and e-newsletters as space allows.
The City will not post routine items such as programs, club meetings or classes. The inclusion of a special event does not represent an endorsement from the City. The City reserves complete control of any event postings on the Community Calendar and has final approval authority over them. Community Calendar postings are not intended to, and do not, create a public or designated forum for private speech of any kind. The City reserves its right to refuse a submission