Community Center Groundbreaking Ceremony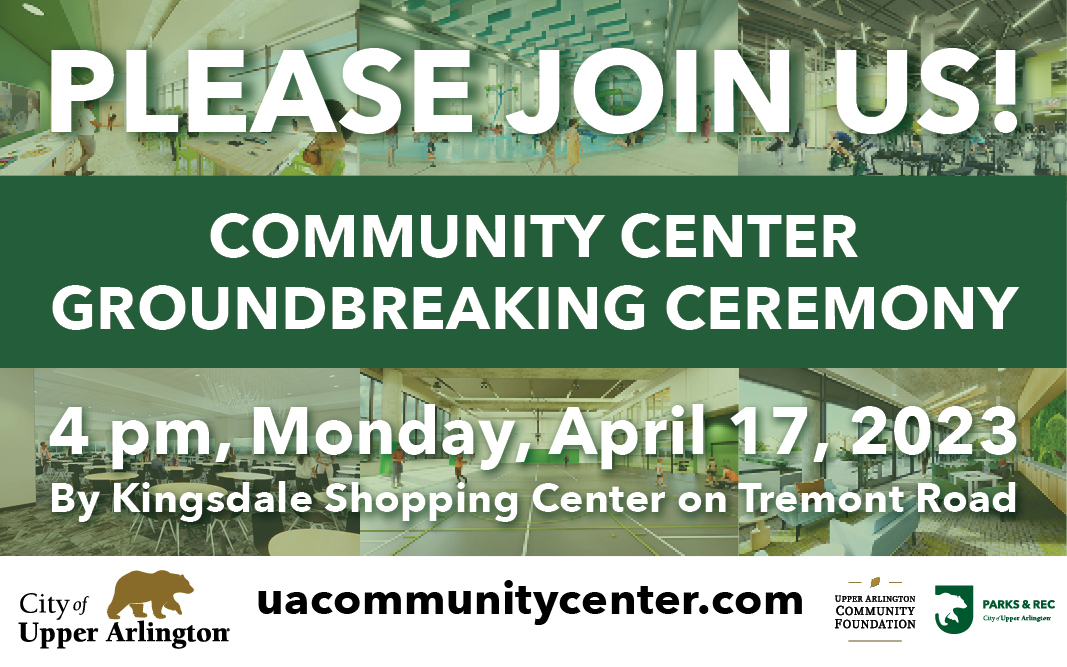 Upper Arlington City Council and the City Administration invite you to join with us for a celebratory Community Center Groundbreaking Ceremony. We will be joined by representatives from the Upper Arlington Community Foundation's Community Center Capital Campaign Committee, with some exciting announcements about their private fundraising efforts. 
The groundbreaking will be held on the Tremont Road side of the Community Center construction site. Groundbreaking guests are encouraged to park in the west Kingsdale Parking lot. Street parking will also be available on Ridgecliff and Milden roads.
We hope you can join us for this special celebration!