PUBLIC MEETING – Follow-up Wakefield Forest Neighborhood Traffic Mitigation
December 17, 2020 @ 6:30 pm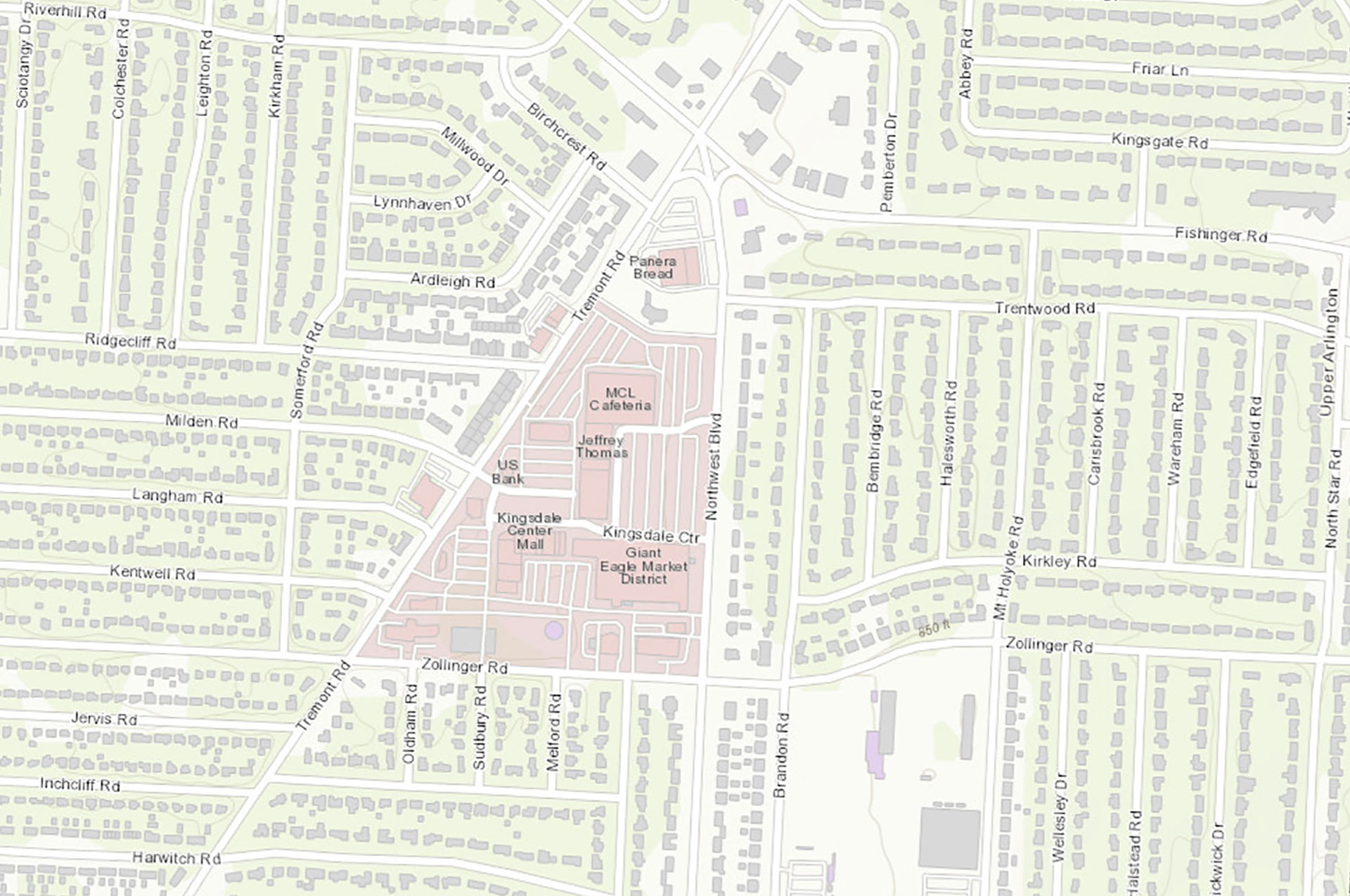 PUBLIC MEETING
Follow-up Wakefield Forest Neighborhood Traffic Mitigation
6:30 pm, Thursday, December 17, 2020
Frequently Asked Questions
In early September, it was announced that Continental Real Estate Co. intended to purchase the former Macy's property at Kingsdale in order to pursue a mixed-use redevelopment project at the site. In October, a Preliminary Development Plan for the proposed project was reviewed and approved by the Board of Zoning and Planning (BZAP). Several significant conditions accompany BZAP's approval that must be met by the developer before submittal of a Final Development Plan. This includes traffic impacts and parking considerations.
After an initial public meeting held on November 19, the City's Engineering Division invites residents to review recommendations for Wakefield Forest Neighborhood Improvements on Thursday, December 17. For full details and associated documents of the November 19 meeting, please visit the Kingsdale Mixed-Use Project Project Page.
If you have any questions, please contact the Engineering Division, at 614-583-5360.
Submissions to our Community Calendar
As a service to the community, the City hosts an online Community Calendar. We invite you to submit details of upcoming special events that are open to and promote government interests of the community at-large, as determined by the City of Upper Arlington.
To submit a calendar listing, please use this online form. Submissions should include a photograph (no posters or logos) with a exact size of 1920 pixels wide x 1275 pixels high. We recommend that you submit items at least three months in advance, since we may include some community events in the City's print and e-newsletters as space allows.
The City will not post routine items such as programs, club meetings or classes. The inclusion of a special event does not represent an endorsement from the City. The City reserves complete control of any event postings on the Community Calendar and has final approval authority over them. Community Calendar postings are not intended to, and do not, create a public or designated forum for private speech of any kind. The City reserves its right to refuse a submission