Free 50+ Drive-in Concert
September 24, 2020 @ 2:00 pm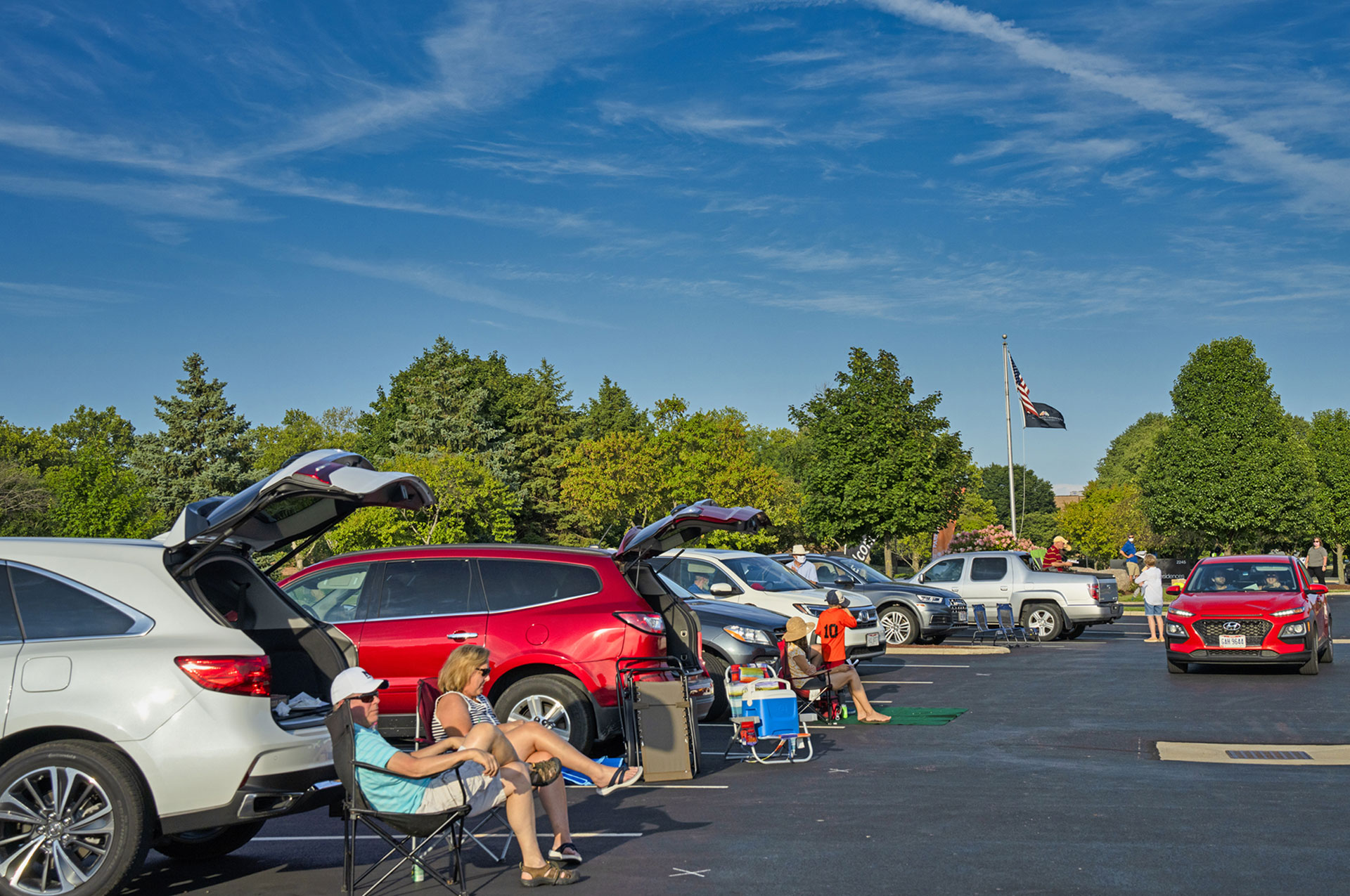 2 pm, Thursday, September 24
Mountview Christian Church parking lot (2140 Fishinger Rd, 43221)
Sponsored by The Forum at Knightsbridge & Mountview Christian Church
It's time to get out in the fresh air and enjoy some LIVE music together! Residents age 50+ and members of the UA Senior Center are welcome to join us for a FREE fall concert with nationally touring singer and acoustic guitarist Bill Foley, and his trio band. Bill Foley specializes in the music of the '50s, '60s and '70s – early rock and roll classics, "One Hit Wonders", folk, country and original music. He has performed with names such as James Taylor, Huey Lewis and the News, Chicago, Hall and Oates, BJ Thomas and many others.
Pre-registration is required, spaces are limited and available for one vehicle per household. Vehicles will be spaced to accommodate social distancing.
Registrants are encouraged to bring others from your household in your vehicle, and to bring lawn chairs to sit in front of your vehicle (or listen from within using your car's FM radio).
Click here to register today!
Submissions to our Community Calendar
As a service to the community, the City hosts an online Community Calendar. We invite you to submit details of upcoming special events that are open to and promote government interests of the community at-large, as determined by the City of Upper Arlington.
To submit a calendar listing, please use this online form. Submissions should include a photograph (no posters or logos) with a exact size of 1920 pixels wide x 1275 pixels high. We recommend that you submit items at least three months in advance, since we may include some community events in the City's print and e-newsletters as space allows.
The City will not post routine items such as programs, club meetings or classes. The inclusion of a special event does not represent an endorsement from the City. The City reserves complete control of any event postings on the Community Calendar and has final approval authority over them. Community Calendar postings are not intended to, and do not, create a public or designated forum for private speech of any kind. The City reserves its right to refuse a submission