UACA Golden Bear Scare
October 15 @ 6:30 pm

-

October 17 @ 9:00 pm

Free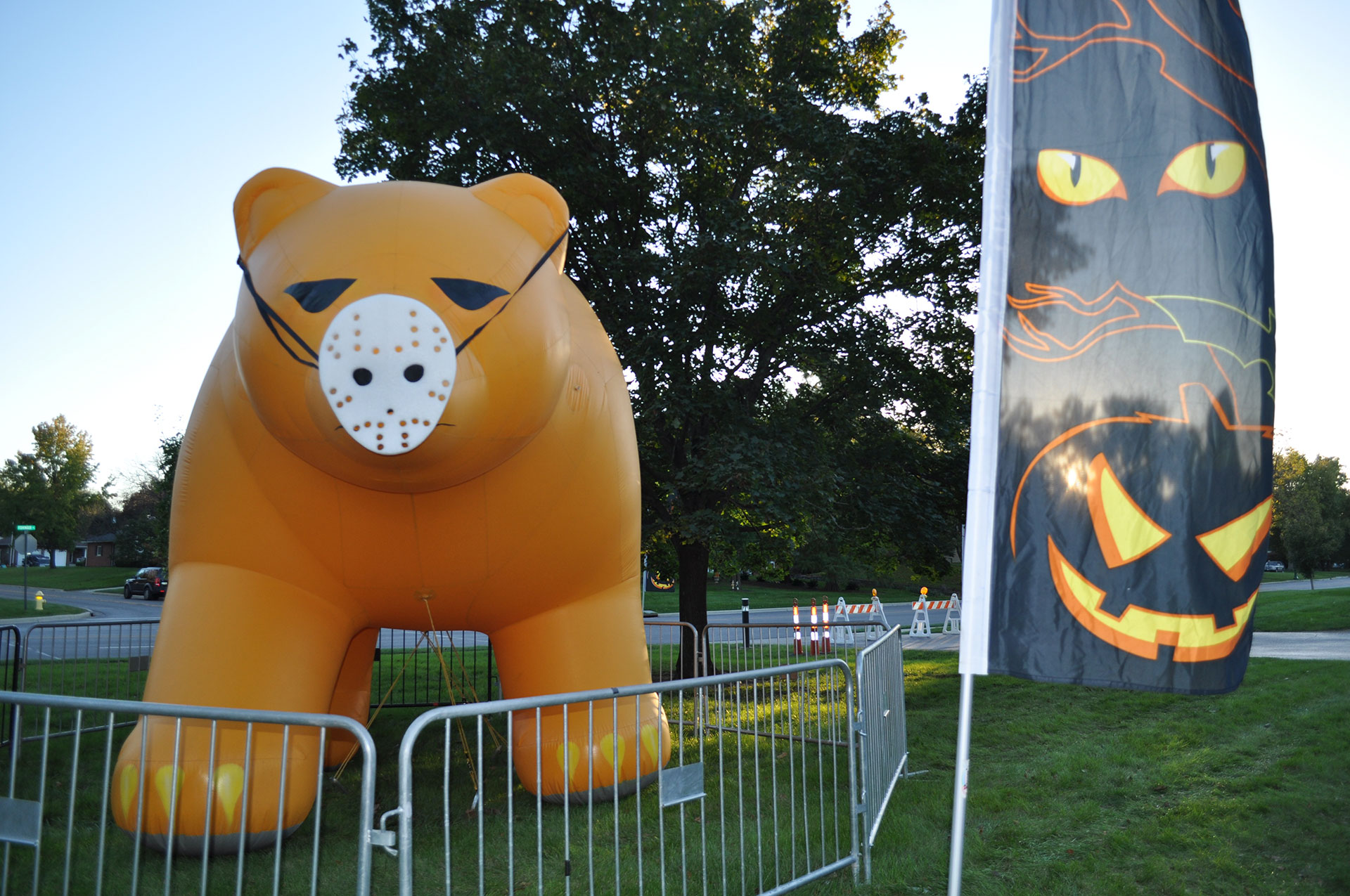 Golden Bear Scare is appropriate for children in
first through eighth grades
.
The forest is very passive from 6:30 – 7:30 pm and becomes increasingly interactive and appropriate for older children after dark. Groups will be lead through the forest by a dedicated Scare Ranger who will explain the history of the park and how it came to be haunted. Dare to enter the haunted forest and be confronted by Old Man Smith, witches, Mongo the bridge troll, Zombie Hill, and a cast of other spooky characters.
Look for your
Miller's Arlington Car Care
glow-in-the-dark bracelet to help get you through the forest this year! Thank you Miller's!
Admission to the forest is free….. but getting out is hard!
Submissions to our Community Calendar
As a service to the community, the City hosts an online Community Calendar. We invite you to submit details of upcoming special events that are open to and promote government interests of the community at-large, as determined by the City of Upper Arlington.
To submit a calendar listing, please use this online form. Submissions should include a photograph (no posters or logos) with a exact size of 1920 pixels wide x 1275 pixels high. We recommend that you submit items at least three months in advance, since we may include some community events in the City's print and e-newsletters as space allows.
The City will not post routine items such as programs, club meetings or classes. The inclusion of a special event does not represent an endorsement from the City. The City reserves complete control of any event postings on the Community Calendar and has final approval authority over them. Community Calendar postings are not intended to, and do not, create a public or designated forum for private speech of any kind. The City reserves its right to refuse a submission