REGISTRATION – Safety Town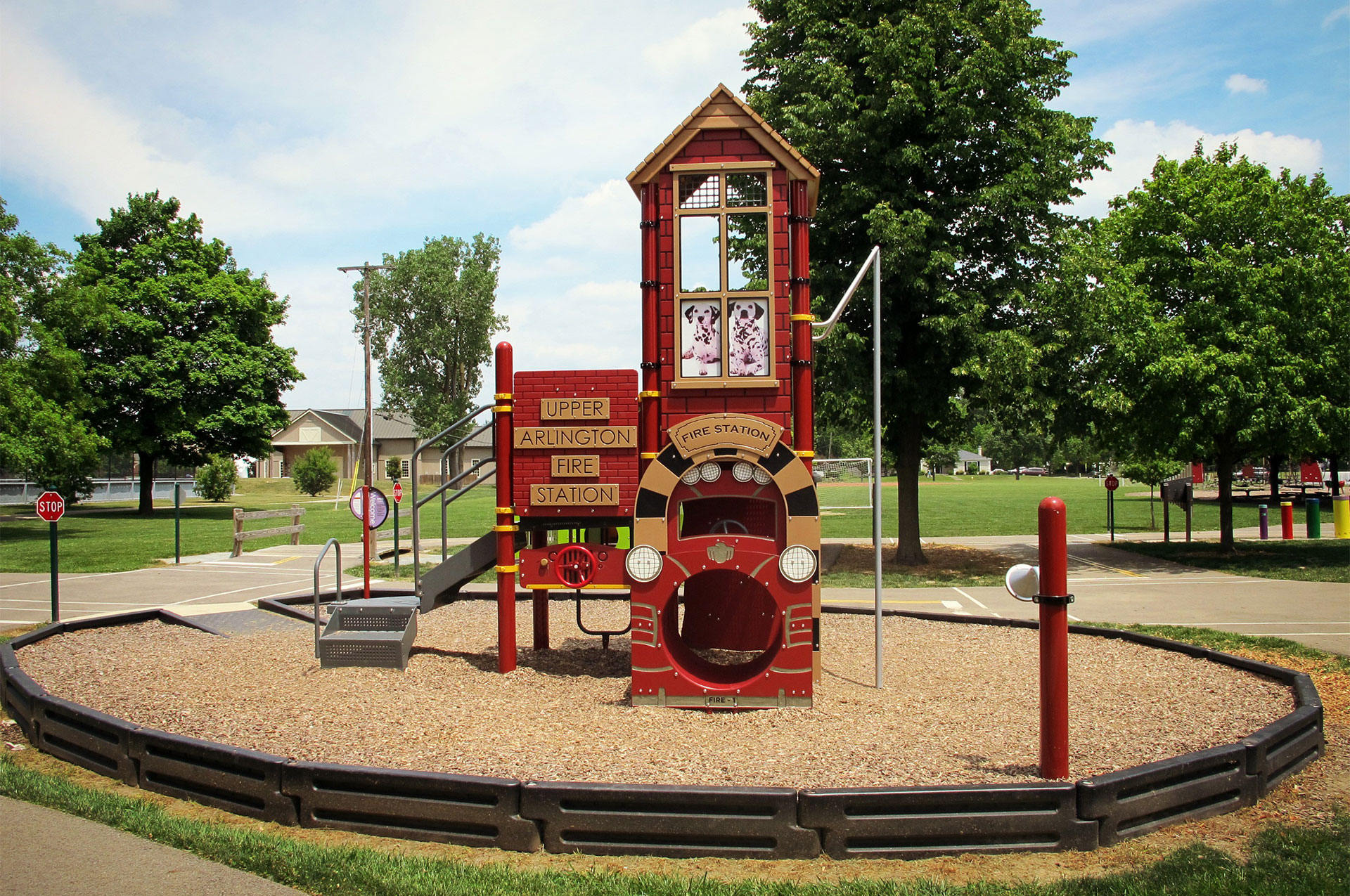 There's no question that one of the most popular programs for kids in Upper Arlington is Safety Town. This annual safety education program teaches children how to make wise decisions in potentially dangerous situations, and how to handle emergencies in their young lives. Students also learn about pedestrian and traffic safety by tricycling about a miniature village, complete with streets, sidewalks, buildings, stop signs and a working traffic signal.
Due to the popularity of this program, different registration start dates will be available for residents and non-residents.
Resident registration opens Wednesday, March 23 at 6 am.
Non-Resident registration opens Friday, March 25 at 6 am.
The 2022 Safety Town program is held at Greensview Elementary School, 4301 Greensview Dr on the following dates:
June 20-24, 9 am-Noon or 1-4 pm
June 27-July 1, 9 am-Noon or 1-4 pm
July 11-15, 9 am-Noon or 1-4 pm
July 18-22, 9 am-Noon or 1-4 pm
Safety Town costs: $100. Children entering kindergarten, kindergarten or first grade are eligible, but they must be five years of age prior to September 30, 2022.
Submissions to our Community Calendar
As a service to the community, the City hosts an online Community Calendar. We invite you to submit details of upcoming special events that are open to and promote government interests of the community at-large, as determined by the City of Upper Arlington.
To submit a calendar listing, please use this online form. We recommend that you submit items at least three months in advance, since we may include some community events in the City's print and e-newsletters as space allows.
The City will not post routine items such as programs, club meetings or classes. The inclusion of a special event does not represent an endorsement from the City. The City reserves complete control of any event postings on the Community Calendar and has final approval authority over them. Community Calendar postings are not intended to, and do not, create a public or designated forum for private speech of any kind. The City reserves its right to refuse a submission.
Special Event Application Notice
The City has an application and permitting process in place for special events that require the use of City property and/or City logistical and planning support. This includes quarterly submission deadlines in advance of a planned event so that Staff have ample time to review all requests and manage its finite supply of equipment and staffing while balancing its support of longstanding community events with new and unique event proposals.
There is a $100 application fee.
2023 Event Planning Schedule

For Events Held: 
Application Deadline
Meeting Review Date
October 1 – December 31, 2022
July 18, 2022
August 3, 2022
January 1 – March 31
October 17, 2022
November 2, 2022
April 1 – June 30
January 17, 2023
February 3, 2023
July 1 – September 30
April 17, 2023
May 3, 2023
October 1 – December 31
July 17, 2023
August 2, 2023
January 1 – March 31, 2024
October 17, 2023
November 1, 2023