UA Arbor Day Celebration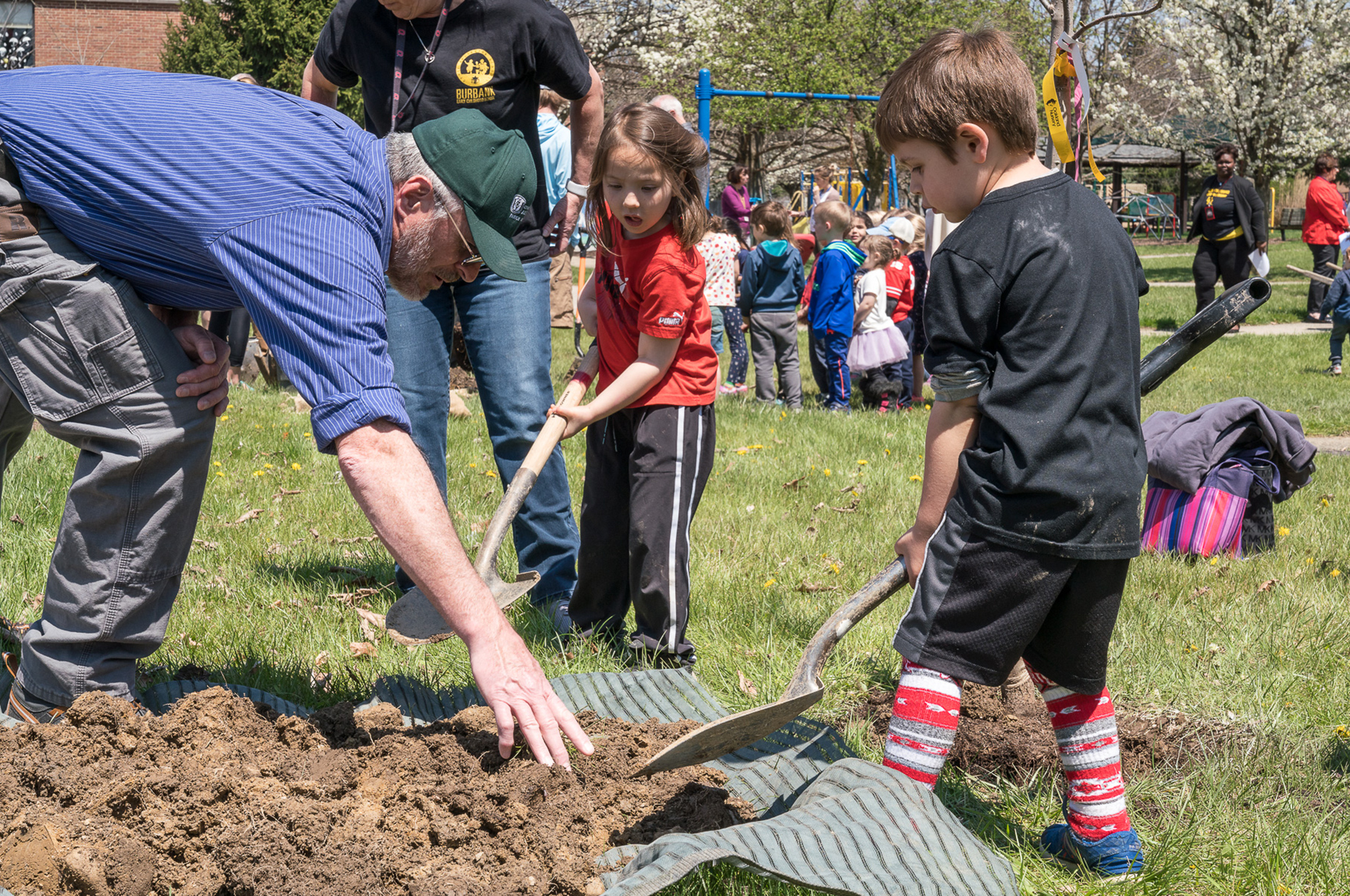 Each year, the City celebrates Arbor Day and the City's status as a Tree City USA by hosting a tree planting ceremony at or near a local school. The forest at Jones Middle School was devastated by the effects of the Emerald Ash Borer and the resulting infestation of honeysuckle and other non-native invasive species. The Parks & Forestry Division is dedicated to returning this park land to a native forest and an asset to the community.
Students at Jones have been learning about how landscaping and species selection can have an impact on the plants, insects, and wildlife around them. Over the past couple of years students have planted native trees and pollinator habitat on school grounds. Last year they devoted a day of service to removing invasive species in Miller Park and creating native wildflower seed "bombs" to plant in the community. In honor of this interest and learning, we have selected an Oak tree for our Arbor Day planting. Oak Trees known as keystone species serving as the backbone of its ecosystem. It provides shade and furnishes a habitat for hundreds of living organisms, including mammals, birds, insects, and other plants.
Join us as we plant our annual tree in our reforestation efforts at the front lawn of Jones Middle School.
If you are available, please join Council President Brendan King and our Forestry staff as we celebrate Arbor Day.