Veterans Plaza Dedication Ceremony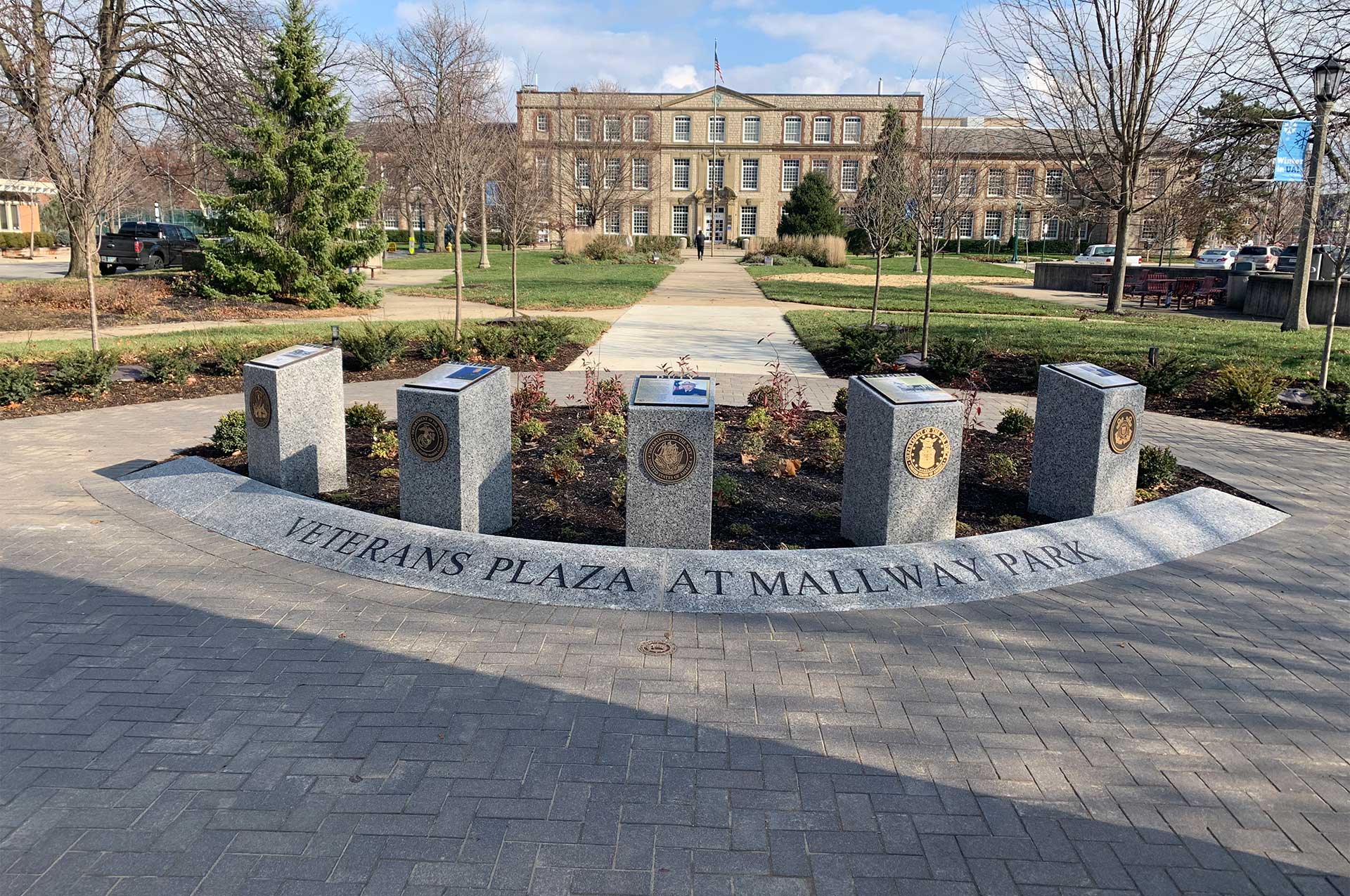 Please join with members of City Council, the Veterans Committee, the Upper Arlington Community Foundation and the Upper Arlington Historical Society to celebrate the newly renovated and improved Veterans Plaza. Following the ceremony, enjoy a living historians' portrayal of life at Camp Willis in 1916, by the Ohio Volunteers.
The Ohio Volunteers are made up of professional public historians and progressive living historians who have been portraying Ohio soldiers throughout the state since the beginning of the World War I Centennial. They strive to recreate the appearance and the experiences of Ohioans in the era to teach the public what life was like for soldiers and civilians as the country entered its first major global war.
For this event, the group's impressions will reflect people who were connected to Camp Willis in 1916, portraying soldiers from an Ohio National Guard company not long after their arrival to camp and civilians who are visiting the camp. Soldiers will demonstrate how they prepared to serve on the Mexican Border by performing drill, eating meals out of mess kits, and entertaining themselves while away from home. Visiting civilians will be both checking on loved ones and trying to negotiate for passes to travel around the camp.
Submissions to our Community Calendar
As a service to the community, the City hosts an online Community Calendar. We invite you to submit details of upcoming special events that are open to and promote government interests of the community at-large, as determined by the City of Upper Arlington.
To submit a calendar listing, please use this online form. Submissions should include a photograph (no posters or logos) with a exact size of 1920 pixels wide x 1275 pixels high. We recommend that you submit items at least three months in advance, since we may include some community events in the City's print and e-newsletters as space allows.
The City will not post routine items such as programs, club meetings or classes. The inclusion of a special event does not represent an endorsement from the City. The City reserves complete control of any event postings on the Community Calendar and has final approval authority over them. Community Calendar postings are not intended to, and do not, create a public or designated forum for private speech of any kind. The City reserves its right to refuse a submission