POSTPONED – 2020 Wall of Honor Ceremony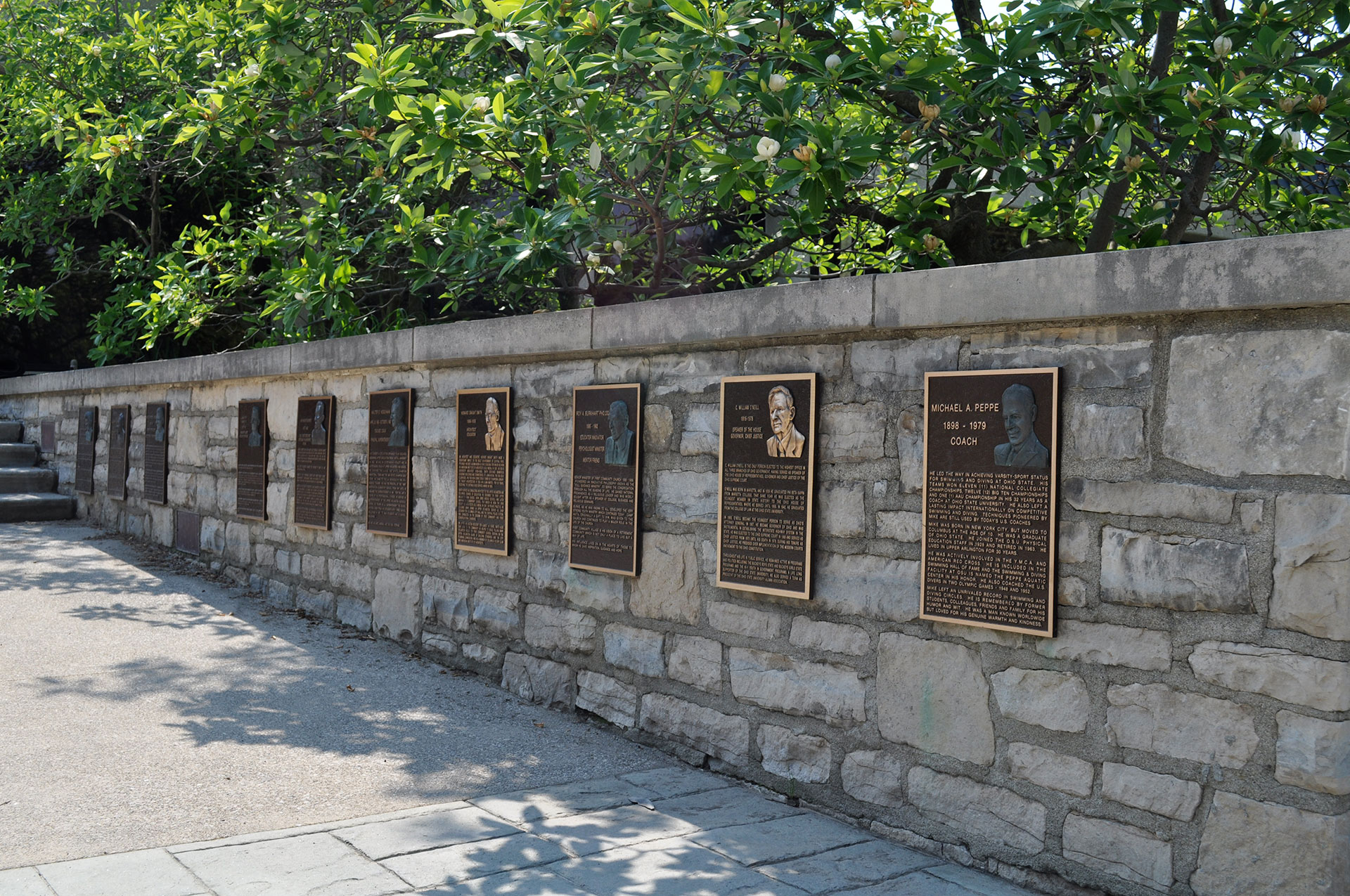 In response to the developing Coronavirus 2019 (COVID-19) situation, the City of Upper Arlington is considering alternate dates for this event. Check back for updates.
The City of Upper Arlington and the Upper Arlington Historical Society are pleased to announce that Linda Readey and Ken Thompson have been selected for induction onto the Wall of Honor in 2020. The recipients will be recognized at a special ceremony on Sunday, May 17, at which time a bronze plaque will be added to the limestone wall of the Municipal Services Center Plaza in their honor.
Linda Readey, founding Executive Director of UA Community Foundation
Ken Thompson, first Parks & Recreation Director for the City
UA was fortunate that Linda Readey brought her light to our community. As the founding Executive Director for the UA Community Foundation, Linda put in place a framework that made the foundation's first major gift—the Amelita Mirolo Barn at Sunny 95 Park—possible. Linda had a long and distinguished record of service to the community. She served two terms on the Board of Education, was a Leadership UA graduate, a member of the Upper Arlington Rotary Club, Director of Promote UA, and a Board member for First Community Church.
As the City's first Parks & Recreation Director and over his 26-year tenure, Ken Thompson nurtured and expanded the parks network, amenities and offerings, with much of his legacy still enjoyed by residents today. He led efforts to develop Fancyburg, Northwest and Lane Road parks. Notable programming accomplishments included formation of the Senior Center; the Northam Park clay tennis courts; cooperative efforts with the Schools to assume management and ultimately ownership of the community's three outdoor pools; formation of the Cultural Arts Commission; development of street tree legislation and the formation of a parks & forestry program; and the launch of the first Therapeutic Recreation Program in Central Ohio.
For a complete list of inductees, click here.
Submissions to our Community Calendar
As a service to the community, the City hosts an online Community Calendar. We invite you to submit details of upcoming special events that are open to and promote government interests of the community at-large, as determined by the City of Upper Arlington.
To submit a calendar listing, please use this online form. Submissions should include a photograph (no posters or logos) with a exact size of 1920 pixels wide x 1275 pixels high. We recommend that you submit items at least three months in advance, since we may include some community events in the City's print and e-newsletters as space allows.
The City will not post routine items such as programs, club meetings or classes. The inclusion of a special event does not represent an endorsement from the City. The City reserves complete control of any event postings on the Community Calendar and has final approval authority over them. Community Calendar postings are not intended to, and do not, create a public or designated forum for private speech of any kind. The City reserves its right to refuse a submission