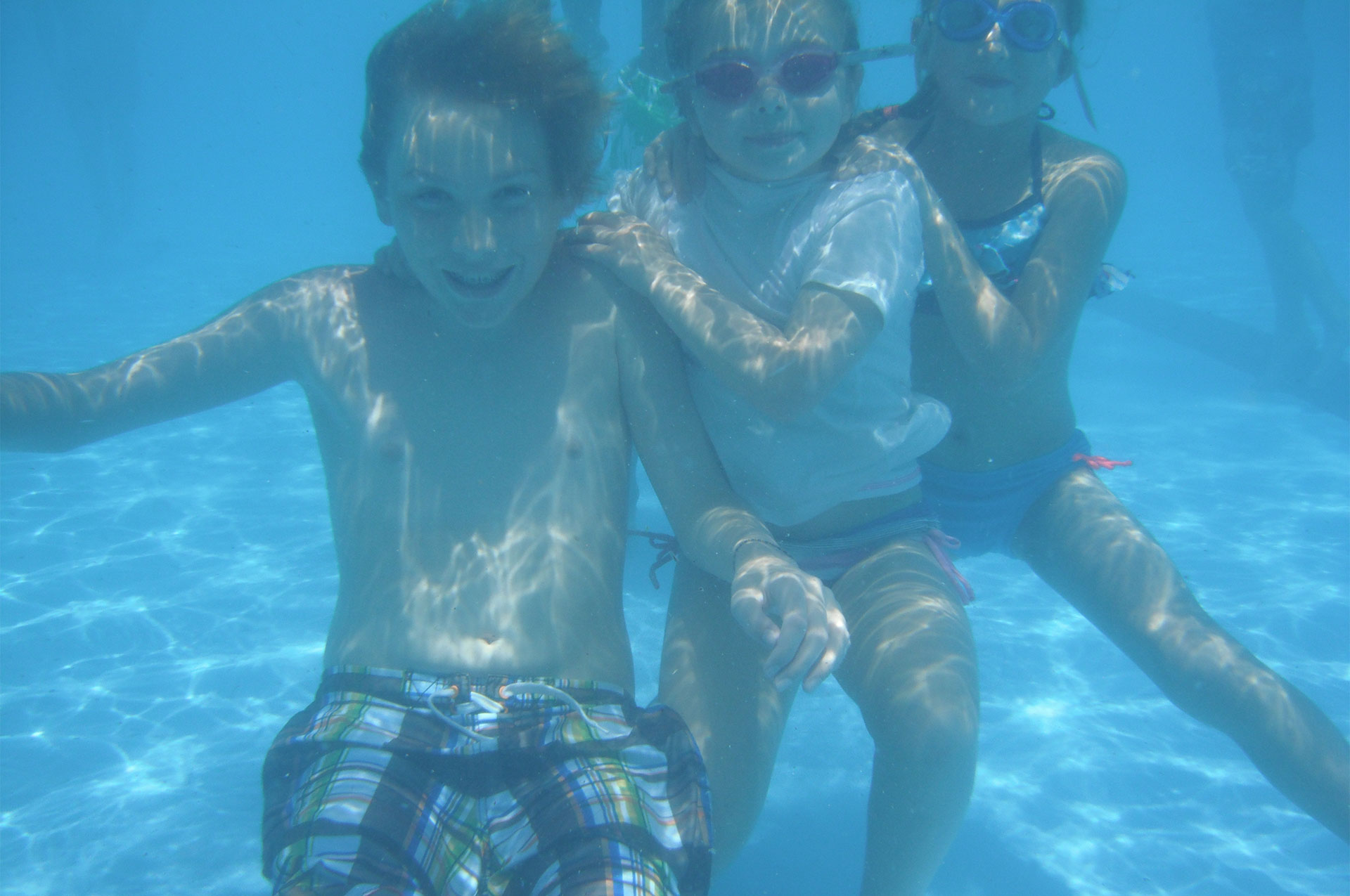 Feedback Sought on Devon Toddler Pool Options
As work on the new pool house nears completion in time for the 2019 swim season, the City's Parks & Recreation Department is preparing for a final phase of renovations at Devon Pool. This next project includes replacing two aging mechanical buildings with one larger structure, repairs to concrete decking, and upgrades to the toddler pool.
An initial review of the toddler pool has highlighted that upgrades or modifications of any substance would trigger the need to bring the pool into compliance with today's ADA standards and Ohio Swimming Pool Codes. This includes the installation of a fence between the toddler pool and the main pool and the need for a separate filtration system, since they are two separate bodies of water.
With this knowledge, the planning team began to think about other options that could further enhance Devon Pool and complement the range of aquatics facilities available at the City's three outdoor pools. A first option would be to renovate the existing toddler pool, by installing a pool liner, replacing the curbing around the pool, and installing an accessible ramp with handrails. A second option would be to remove the toddler pool and install a sprayground with various play features, something that is not yet part of the City's aquatics offerings.
Before any recommendations are made to City Council, the Parks & Recreation Department is seeking resident input on these two primary options. Please participate in one or more of the following ways:
Public Meeting 1
6:30 pm, Thursday, March 28, 3600 Tremont Road
Meet with the design consultant and Parks & Recreation Staff to view concepts of the options and provide your feedback.
Public Meeting 2
10 am, Saturday, March 30, 3600 Tremont Road
A second opportunity to meet first-hand with Staff and the design team.
Online Survey
www.surveymonkey.com/r/devontoddlerpool
Available March 25-April 8
View concepts and learn about the details and price ranges for the options, then let us know your preferences.
Once the community's feedback has been gathered and taken into consideration, a report with recommendations will be presented per the following schedule:
Parks & Recreation Advisory Board, 6:30 pm, Wednesday, April 10, 3600 Tremont Road
Council Conference Session, 7:30 pm, Monday, April 15
We do hope you can join us or participate in this process by completing the online survey. For additional details, click here or call the Parks & Recreation Department, at 614-583-5300.