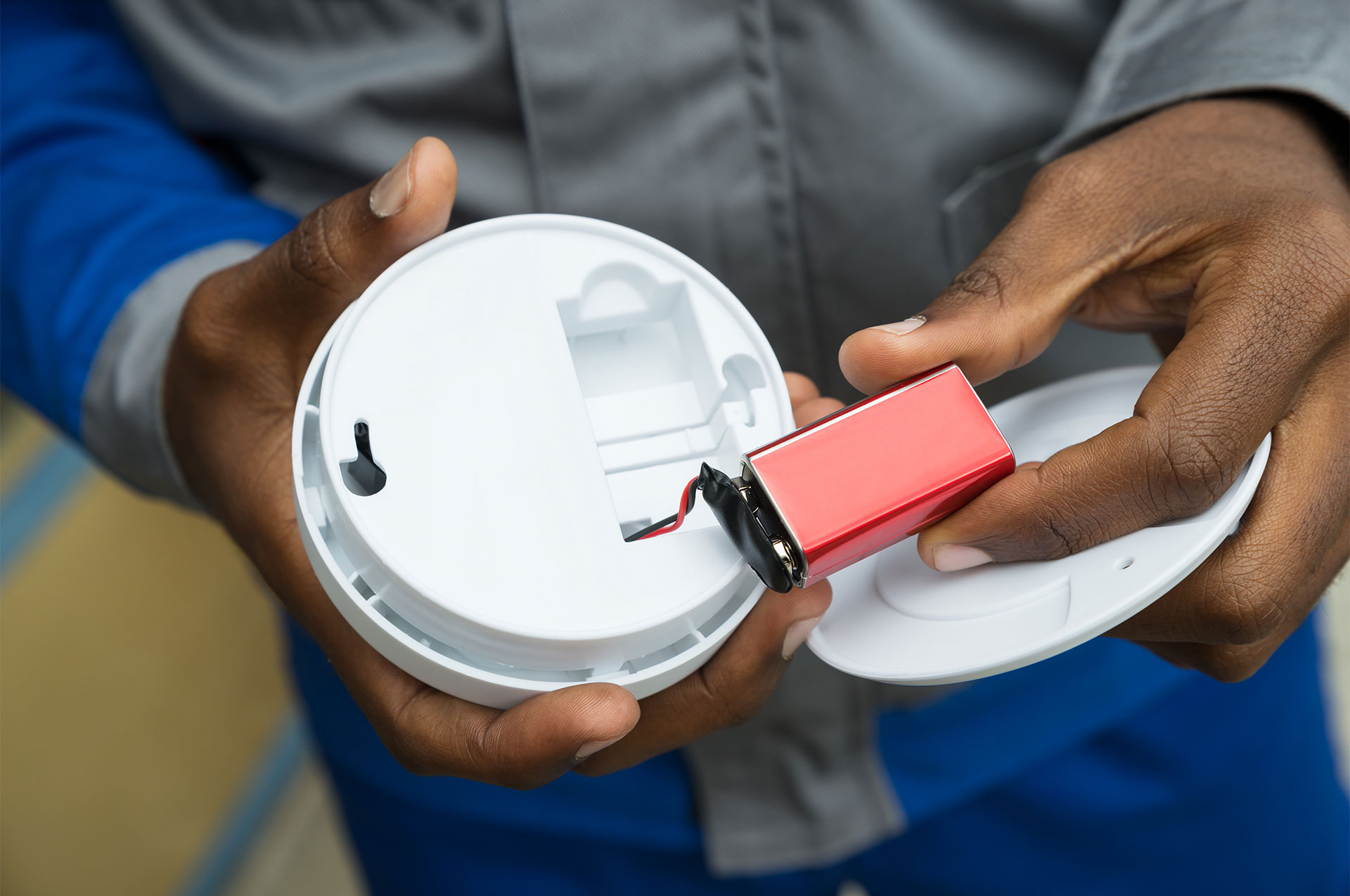 Fire Prevention Week October 7-13
Each year in early October the National Fire Protection Association (NFPA) sponsors Fire Prevention Week to commemorate the Great Chicago Fire, the tragic 1871 event that killed more than 250 people and destroyed over 17,000 structures, leaving 100,000 homeless. The week brings attention to the importance of fire prevention and each year highlights a new aspect of safety—with this year's campaign focusing on "Look. Listen. Learn. Be aware. Fire can happen anywhere."
Fortunately for most people, a house fire is something they only hear about on the nightly news, but that isn't the case for one family in Upper Arlington. Last summer, the Eastwoods spent a relaxing evening dining and socializing with close friends, before heading to bed. At approximately 11:25 pm, a fire started in the basement of their home, sounding off the smoke detectors throughout the house. Their daughter–home from college at the time–leaned out her bedroom door, saw smoke coming from downstairs and screamed "Fire!" In a matter of minutes, the Eastwoods and their close friends, the Roddys, were able to exit the house unharmed.
Looking back at this life changing moment, both families agree that if it wasn't for functioning smoke detectors, one or more members of their families wouldn't be here today. That's why they are happy to share their traumatic experience to help the UA Fire Division raise awareness of the importance of working smoke detectors.
To help put a spotlight on the importance of working smoke detectors, a short and meaningful video capturing the Eastwoods' and the Roddys' personal experiences of that night will air throughout October on the City's Facebook and Instagram accounts, along with other highlights on the City's social media.
House fires today are even more dangerous than they were 30 years ago because newer homes and the furniture in them burn a lot faster. Thirty years ago, you had about 17 minutes to escape a house fire. Today it's about three or four minutes. Additionally, the chances are 2-to-1 that there will be an accidental fire during the lifetime of an average household. Most fires start in the kitchen and about 25% begin in a bedroom.
In the Eastwood's case, the fire was caused by a faulty basement electrical outlet, which had nothing plugged into it at the time.
The UA Fire Division wants to remind us all just how important it is to have and maintain smoke alarms in our homes, lowering the risk of dying in a fire by half. Here are some tips for installing and maintaining smoke alarms:
If possible it is best to have your smoke alarms interconnected to increase function.
Alarms should be replaced every 10 years.
Test alarm batteries once a month to make sure they are still in working order.
Vacuum the ceiling around the alarms in order to keep dust and debris from interfering with function.
Install smoke alarms away from windows, doors or ducts so they don't interfere with function.
As part of your family's emergency planning, designate an emergency meeting spot so that you all know where to gather and do a head count if you have to evacuate your home. That designated place should be outside, but near the home. It could be a tree in the front yard, a mailbox or your neighbor's house.
Visit the City's Facebook and Instagram page for facts and tips about fire prevention. If you like more in-depth information on smoke alarms and fire safety, please visit the American Red Cross website, the National Fire Protection Association website or contact the UA Fire Division at 614-583-5100.