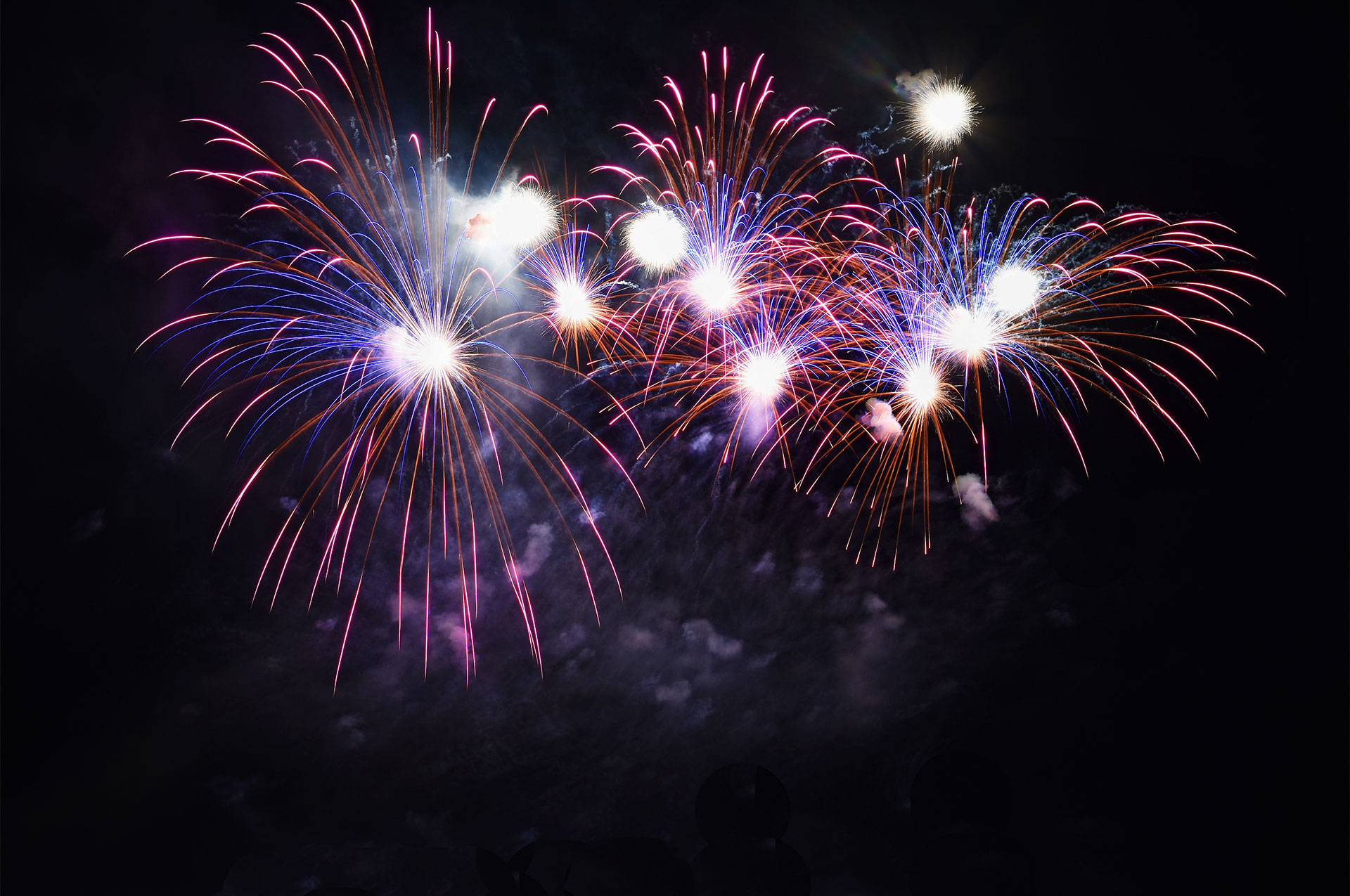 Fireworks Safety a Top Priority in UA
Since UA won't be enjoying the traditional Fourth of July fireworks display this year, it might be tempting to purchase a few fireworks and sparklers for some fun at home.
The City's Fire Division urges you to think again!
Annually, 13,000 people are injured, and seven people killed, on average, in fireworks accidents throughout the US. Additionally, thousands of fires are ignited causing extensive property loss. The vast majority of these incidents occur in the four-week span surrounding the Fourth. Of note, 99% of the injuries and deaths, and most of the fires are the result of consumer grade fireworks—not professional, public firework shows.
Sparklers, available for sale in Ohio, burn at 2,000 degrees—hot enough to melt many metals. They account for burn injuries and start many of the fires. The same can be said for firecrackers and bottle rockets. Sadly, these injuries and much of the property loss impact innocent bystanders.
The City recognizes these dangers and enacted laws prohibiting the sale, possession or use of consumer fireworks, including sparklers, bottle rockets, firecrackers and trick noisemakers. It is not the intent of the City to be heavy-handed in enforcement, but the City has and will continue to enforce these laws, especially when unsafe situations are witnessed by police.
To report an issue, please call the Police non-emergency line, at 614-459-2800.
As the Fourth of July approaches, be wise, be patient and above all, be safe.