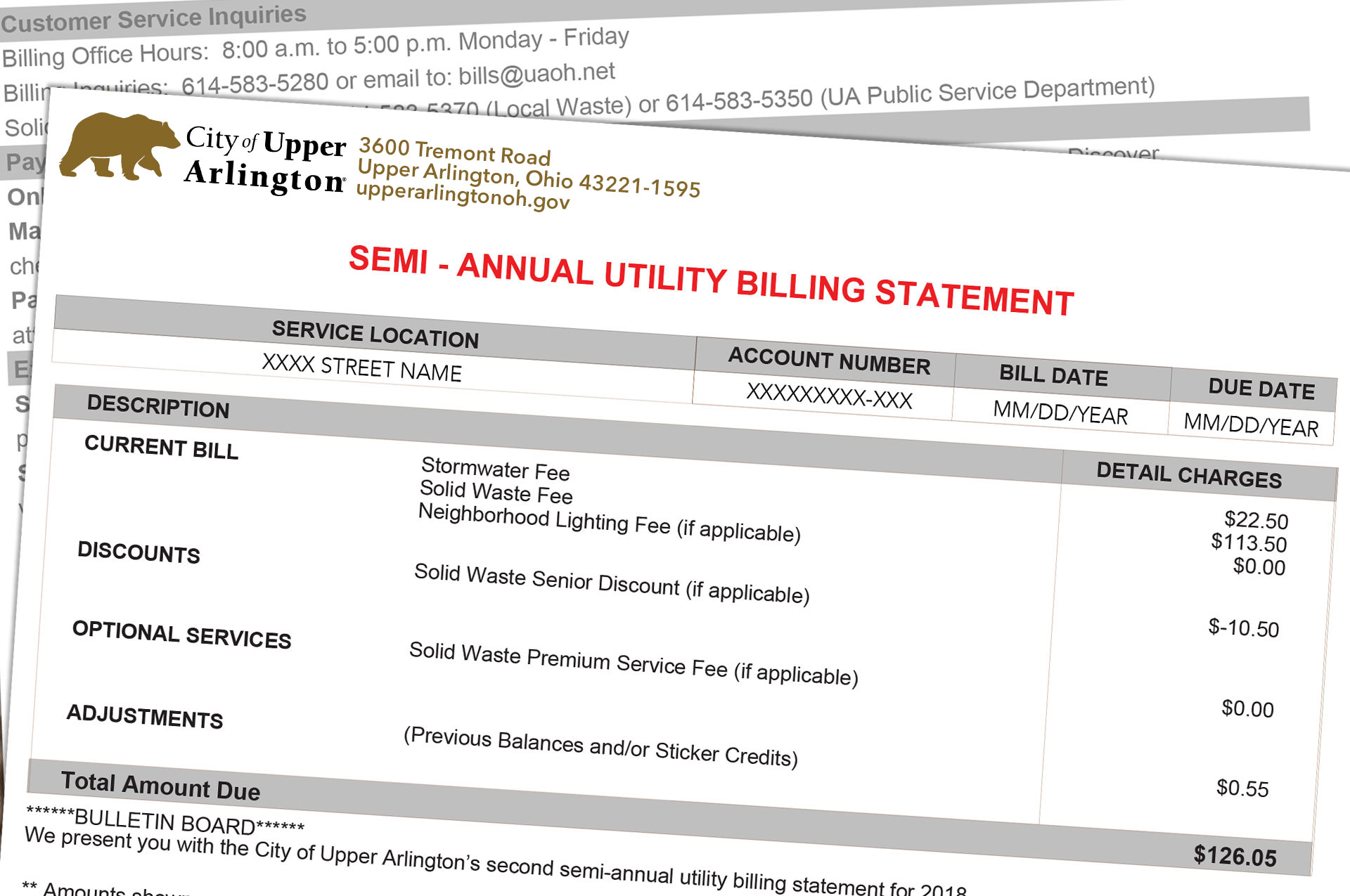 First City Utility Invoice for 2023 Heading to UA Households
The first of two semi-annual utility invoices from the City for 2023 will be mailed to UA households by the end of January. These invoices include the Solid Waste fee, the Stormwater Utility fee, and in some cases a Neighborhood Lighting Utility fee. The deadline for payments is February 24.
A fee increase goes into effect for Solid Waste, the first increase in five years, resulting from the City's new five-year service contract with Local Waste Services.
The new rates are comparable to those charged in other communities. As an example, a typical household will be billed $300.50 per year, or $150.25 per six-month billing cycle, and qualifying senior households will be billed $272.00 per year, or $136.00 per billing cycle. Click here for full pricing details.
If you have any questions about the City's Solid Waste Services, please contact our Public Service Department, at 614-583-5350.
The utility bill runs with each property and is the responsibility of the property owner. the City does not make adjustments or provide refunds for a partial year's ownership, similar to property taxes and assessments. When purchasing a property in UA, it's advisable to discuss any outstanding balance of the account through your Realtor and escrow at closing.
UA Civic Association Fundraiser
Also included in the utility bill is a fundraiser flyer from the Upper Arlington Civic Association. This all-volunteer group brings you many of the community's special events, including Fourth of July, Golden Bear Scare and Christmas in the Park. Their efforts each year are funded entirely by community donations and corporate sponsorships.