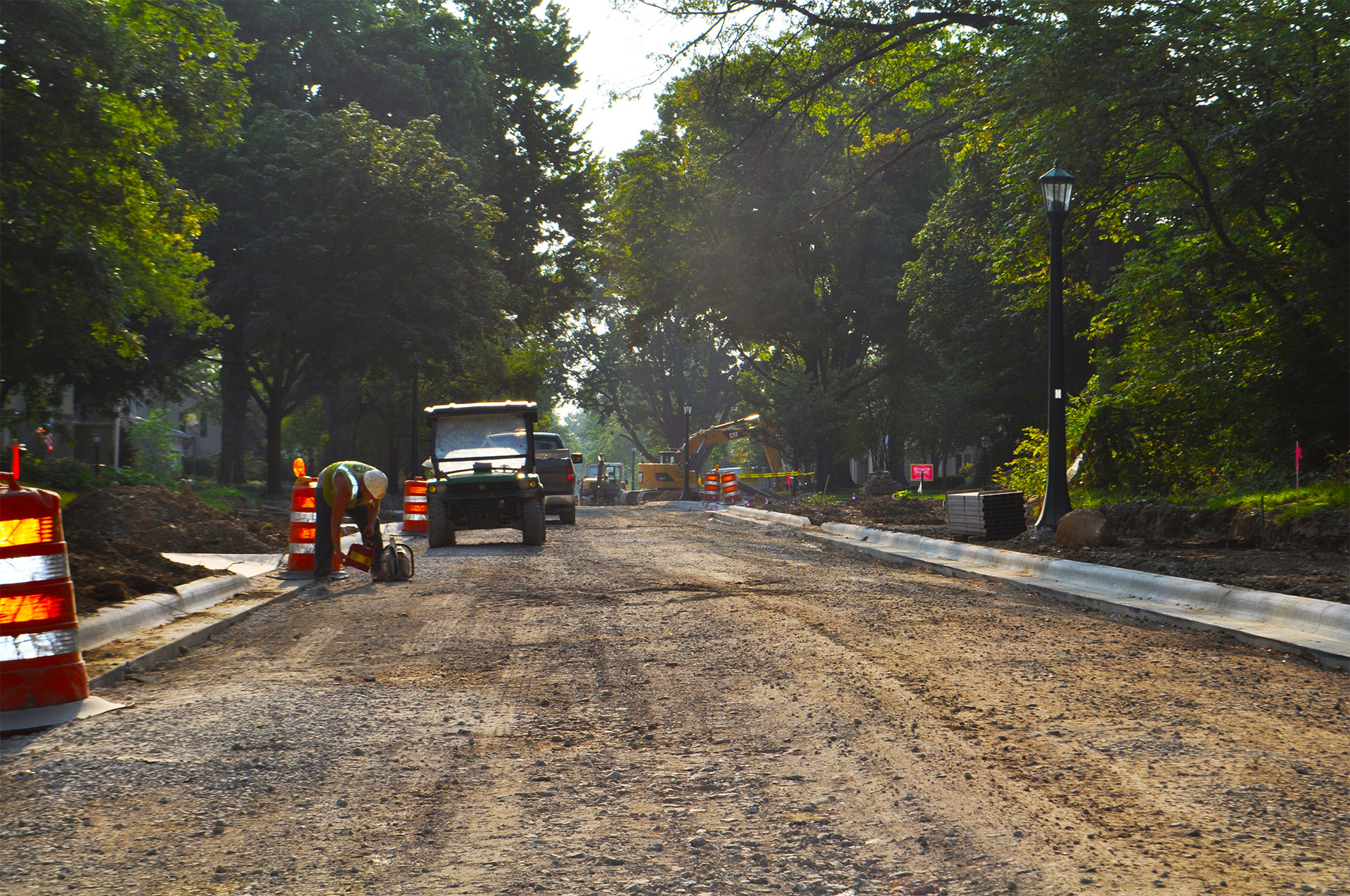 Fishinger Road Phase 1 Improvements Begin in October
Project Public Meeting
5:30 pm, Tuesday, October 4, 2022
Municipal Services Center, 3600 Tremont Road
The City's Engineering Division is readying for the start of a two-phased project that has been in the planning stages for several years – undertaking significant improvements to the Fishinger Road corridor, from Five Points to Riverside Drive.
Phase 1 will reconstruct Fishinger Road between Mountview Road and Tremont Road. Improvements include installation of a new waterline, as well as replacement and upgrades to street lighting, replacement of deteriorating curb, gutter, and driveway aprons, creation of ADA-accessible curb ramp crossings, replacement of the existing sidewalk on the south side of Fishinger Road with a five-foot concrete sidewalk, and replacement of the existing sidewalk on the north side of Fishinger Road with an eight-foot concrete sidewalk. Signage will also be updated to encourage shared use of the road with bicycles.
Work is scheduled to begin on Phase 1 starting the week of October 10, with the installation of traffic maintenance components and materials staging.
Construction will start at the west end, heading east, and will begin with waterline installation on the south side of Fishinger road with traffic shifted to the north and consolidated into two-lane two-way traffic for the length of the construction zone. Temporary pavement will be installed along the north lanes to accommodate this shift. This waterline work is projected to take approximately three months and the City Is coordinating with the contractor to minimize the length of the construction zone while maintaining efficiency.
Once the waterline installation is complete, the contractor will move on to road reconstruction and curb replacement. The entire project is anticipated to take a little less than a year and be substantially complete before any work starts on Phase II which runs from Riverside Drive to Mountview Road.
A public meeting on this project is scheduled for 5:30 pm, Tuesday, October 4, at the Municipal Services Center, 3600 Tremont Road. There will be a brief presentation at the start of the meeting, to be followed by a question-and-answer session with City staff and representatives from Strawser Paving.
If you wish to receive updates on this project, please provide your e-mail address to Mandi DiSanto in the Engineering Division, at [email protected].