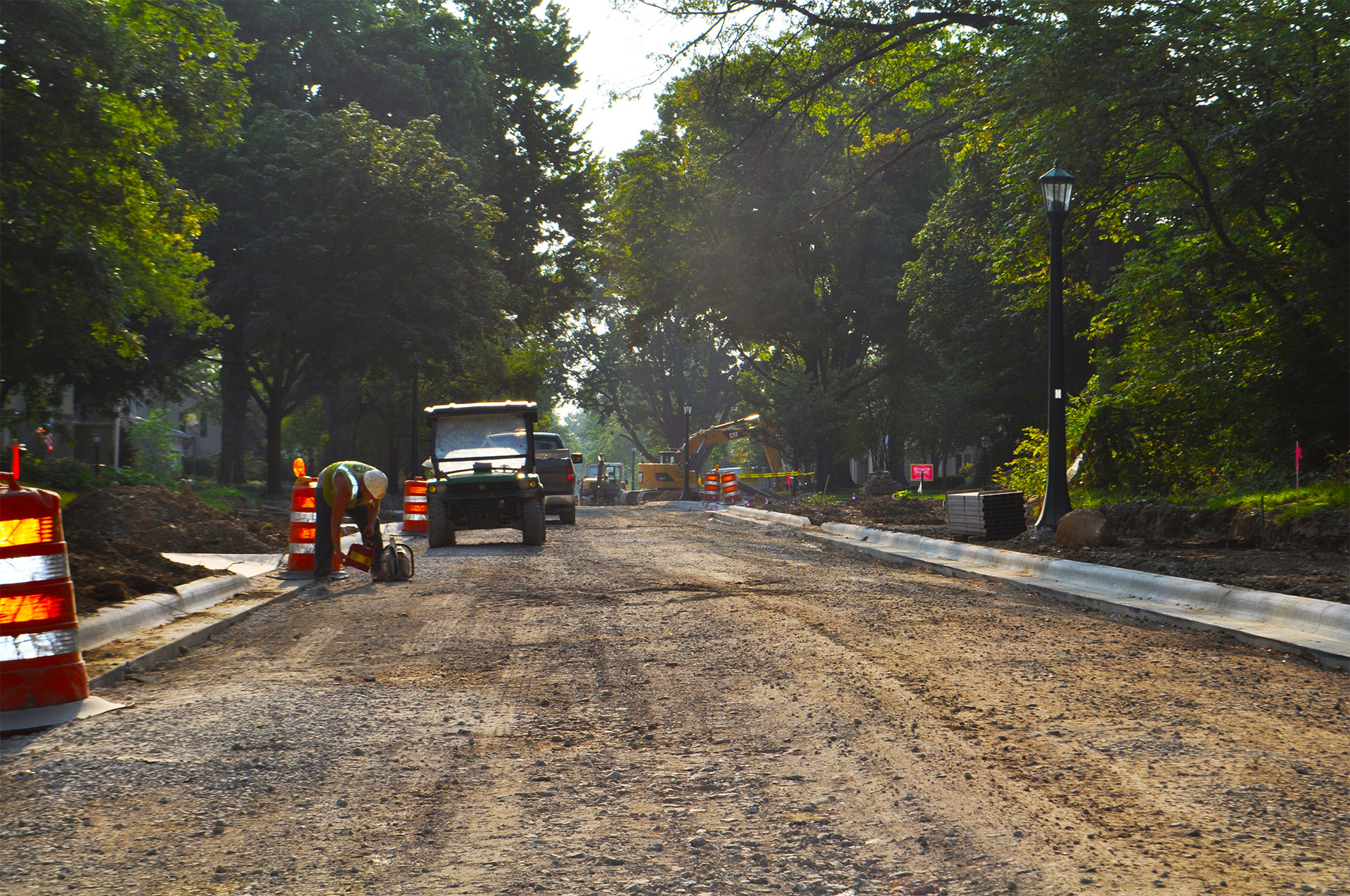 Fishinger Road Project Update
Planning for the Fishinger Road project, slated to begin late this year, started in earnest over six years ago. Last reconstructed in the 1960s and last repaved in 2002, the road was identified in the 2015 Capital Improvement Program for replacement. The following year, a Transportation Studio class from OSU took the corridor on as a project, which included a survey to see what residents wanted through the corridor and established their priorities for improvements. A survey they created as part of their project received over 600 responses and showed that residents wanted both improvements to the roadway and the way pedestrians connect through the corridor.
With the need identified and the residents' wants in hand, work on designing the project began in 2018. As part of the design and budget process, the City went to the Mid-Ohio Regional Planning Commission (MORPC) in 2016 and requested funds which became available this year. The total budgeted construction cost of the capital improvement project is estimated at $7 million with MORPC funds covering up to $4.2 million of the cost.
Phase 1 of the project is slated to begin later this year and includes work between the Five Points Intersection and Mountview Road. Work on the roadway includes new curb and gutter, rebuilding the roadway, new streetlights and a new dedicated right turn lane from Fishinger Road eastbound to Tremont Road southbound. In addition to the roadwork, the City will install new five-foot-wide sidewalks on the south side of the project and a new 8-foot wide sidewalk to the north to further increase pedestrian access in the area.
"The city currently spends a lot of time and energy doing pavement patches to extend the life of this street," said City Engineer Carla Odebralski. "These improvements will update, stabilize and beautify UA's busiest east-west collector street, while providing safe, active transportation options along this corridor will benefit our community."
Along with the road work, the City will replace the waterline, originally installed in 1955, along the corridor. This is estimated at an additional $1.7 million. Crews are already at work relocating some of the utilities along this stretch of road and construction on the waterline is currently estimated to start in the fall with work continuing through most of 2023. Phase 2 of the project, between Mountview Road and Riverside Drive, is tentatively scheduled for 2024.