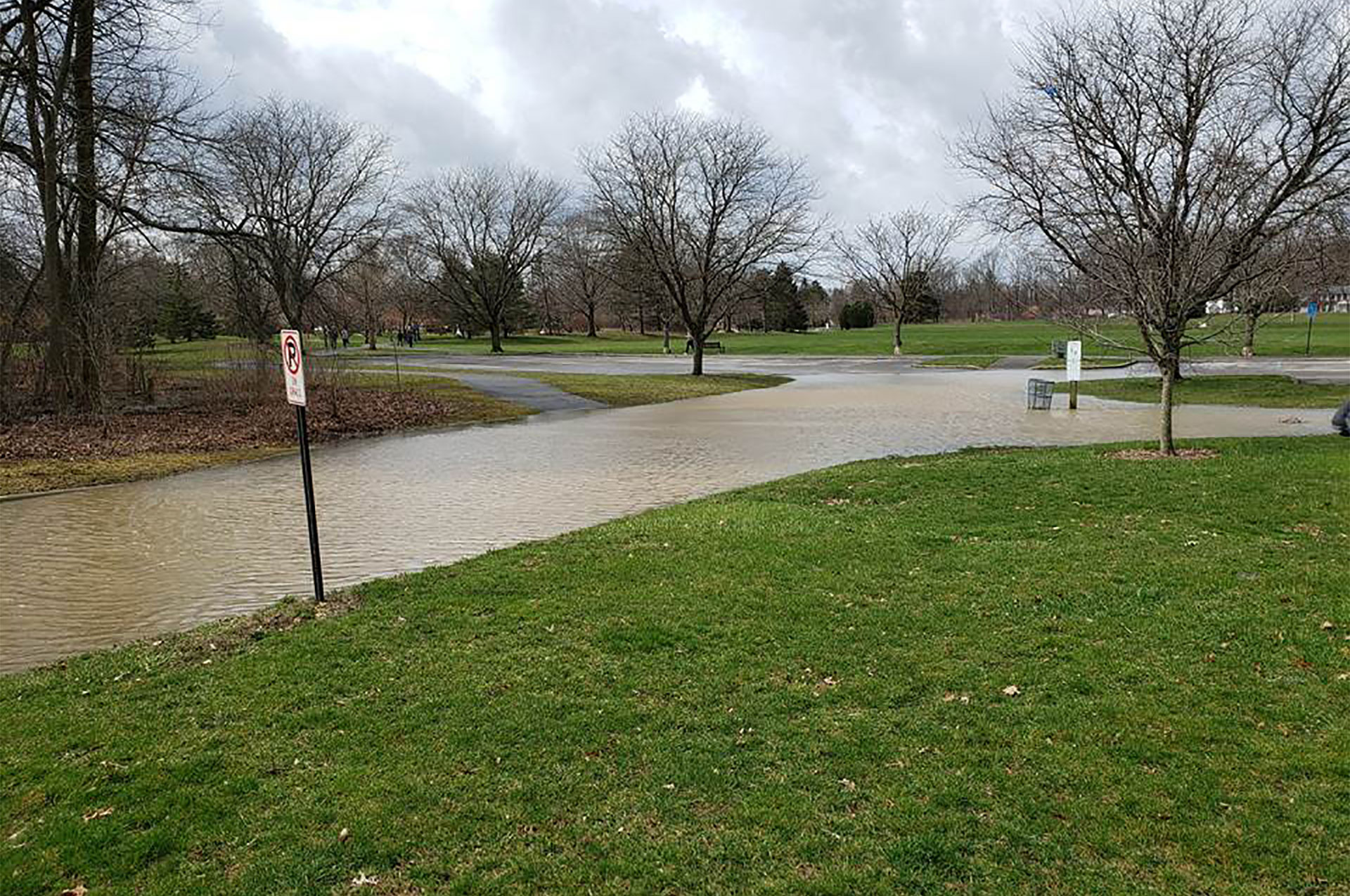 The Central Ohio region—Upper Arlington included—experienced extremely heavy rainfall between May 18-19. The ground was already saturated, therefore a the majority of the rainfall—which totaling approximately 3-1/2 inches in the first 12 hours—became runoff. This overloaded the storm sewers causing flash flooding in various parts of Upper Arlington and flooding basements.
On May 18, the City's Public Works crews cleared out catch basins and removed debris from storm inlets and ditches in advance of the rainfall reaching Central Ohio. Crews are now responding to water-in-basement reports and inspecting sanitary sewer manhole overflows. Any issues found will be reported back to property owners, but no blockages have been found at this time.  These flooding issues have been caused by the high rate of rainfall over an approximately 12-hour period.
Many residents have contacted the City relative to the flooding in their basements. Please continue to report (click here) but we are advising residents to contact a private plumbing firm if the water has not subsided and, if necessary, a remediator to assist with clean up. Property owners are also advised that their insurance carrier should be contacted relative to any costs associated with damages and the loss of any items.
For guidance on flood cleanup to help ensure you and your family's health and safety, please visit Franklin County Public Health's Flood Cleanup webpage.