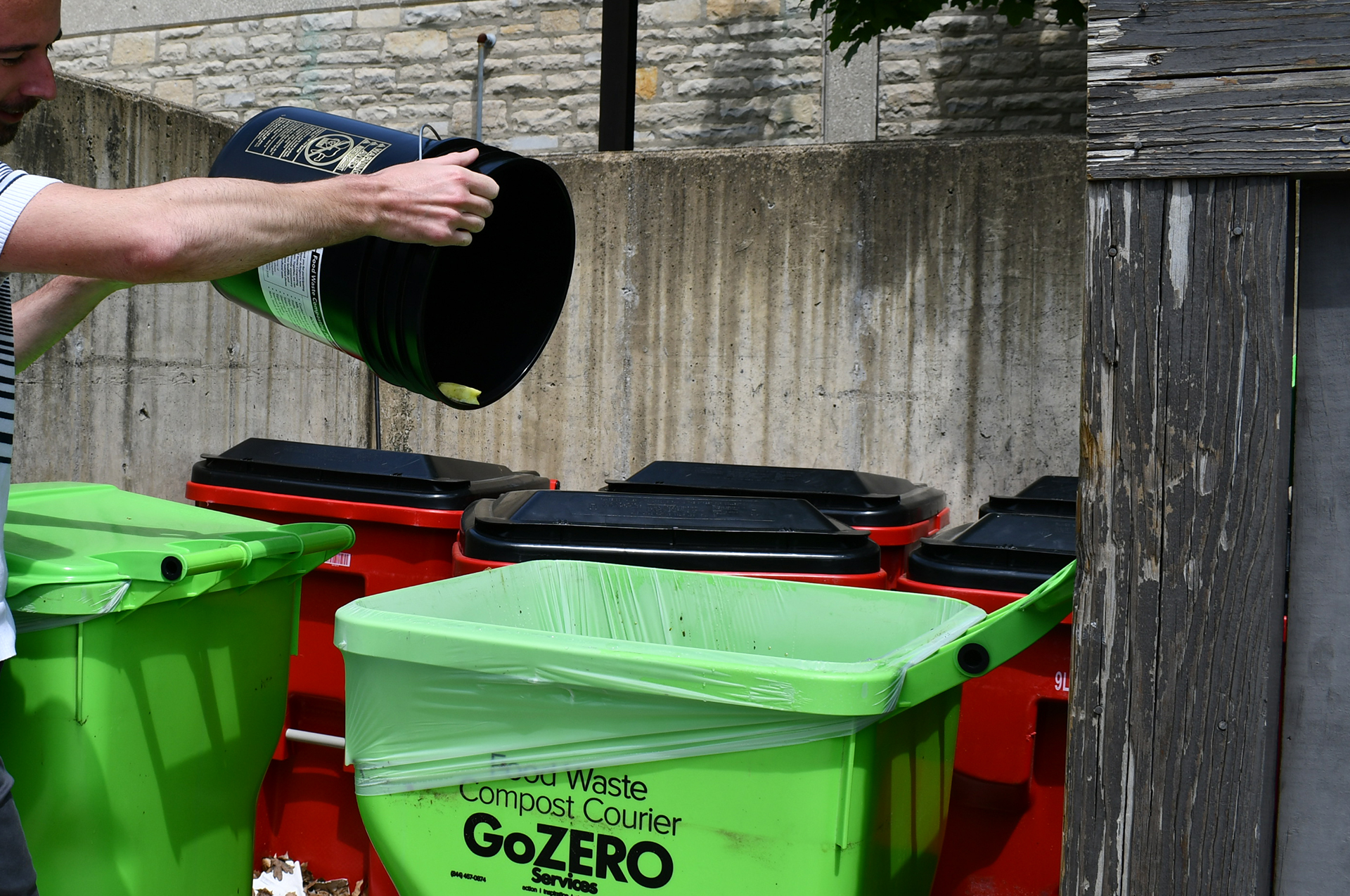 Food Waste Composting Pilot Program Update
Last summer, the City partnered with GoZero Services–a non-profit food waste courier service–and introduced a pilot composting program for residential food scraps. This program was created to assist ongoing efforts as a community to reduce the waste that unnecessarily ends up at the landfill, while also providing residents with an alternative to "at-home" composting, which can attract unwanted issues with wildlife.
With assistance from the Solid Waste Authority of Central Ohio's (SWACO) Community Waste Reduction Grant, the program has now grown to three drop-off locations and a total of 17 collection containers. A year later and the program has collected over 70,000 pounds of food waste!
If you have not participated in the program before, it's easy to get started. You just collect your food scraps at home in the container of your choice and, at your convenience, bring it to one of the following three drop-off locations, where you will find clearly marked, lime-green containers:
Municipal Services Center, 3600 Tremont Road – located at the south end of the building by the Police entrance
Amelita Mirolo Barn, 4395 Carriage Lane – located next to the entrance to the front plaza and building entrance
Fancyburg Park, 3375 Kioka Avenue – located in the parking lot off Kioka Avenue
Please make sure you close the lid when you are finished. GoZero will empty the containers on a regular schedule, and each container will receive a thorough cleaning between loads. To ensure the end result is the desired compost material, it's important that participants also follow these guidelines:
Accepted Materials: Food waste only please! Meats and small bones, fruits and vegetables, dairy products, eggshells, bread, pastas, sauces, spices, and coffee grounds. Remove any PLU/UPC stickers, wrappers, rubber bands, twist ties, bags, plastics and trays before composting.
Not Accepted: plastic bags, metals, aluminum, yard waste and pet waste.
Compostable Liners: The use of compostable liners is encouraged, especially during summer months; however, it is important to use the correct type of liner. GoZero requires the use of BPI Certified Liners ONLY. Please do not use plastic baggies, grocery bags or trash bags. All liners must have the BPI Certification stamp to be accepted.
To go one step farther in helping reduce food waste, SWACO and The Central Food Waste Initiative have created the "Save More Than Food" program, an awareness campaign dedicated to sharing the impact that food waste has on the health of our community, economy and environment. To learn more about this important program, click here.