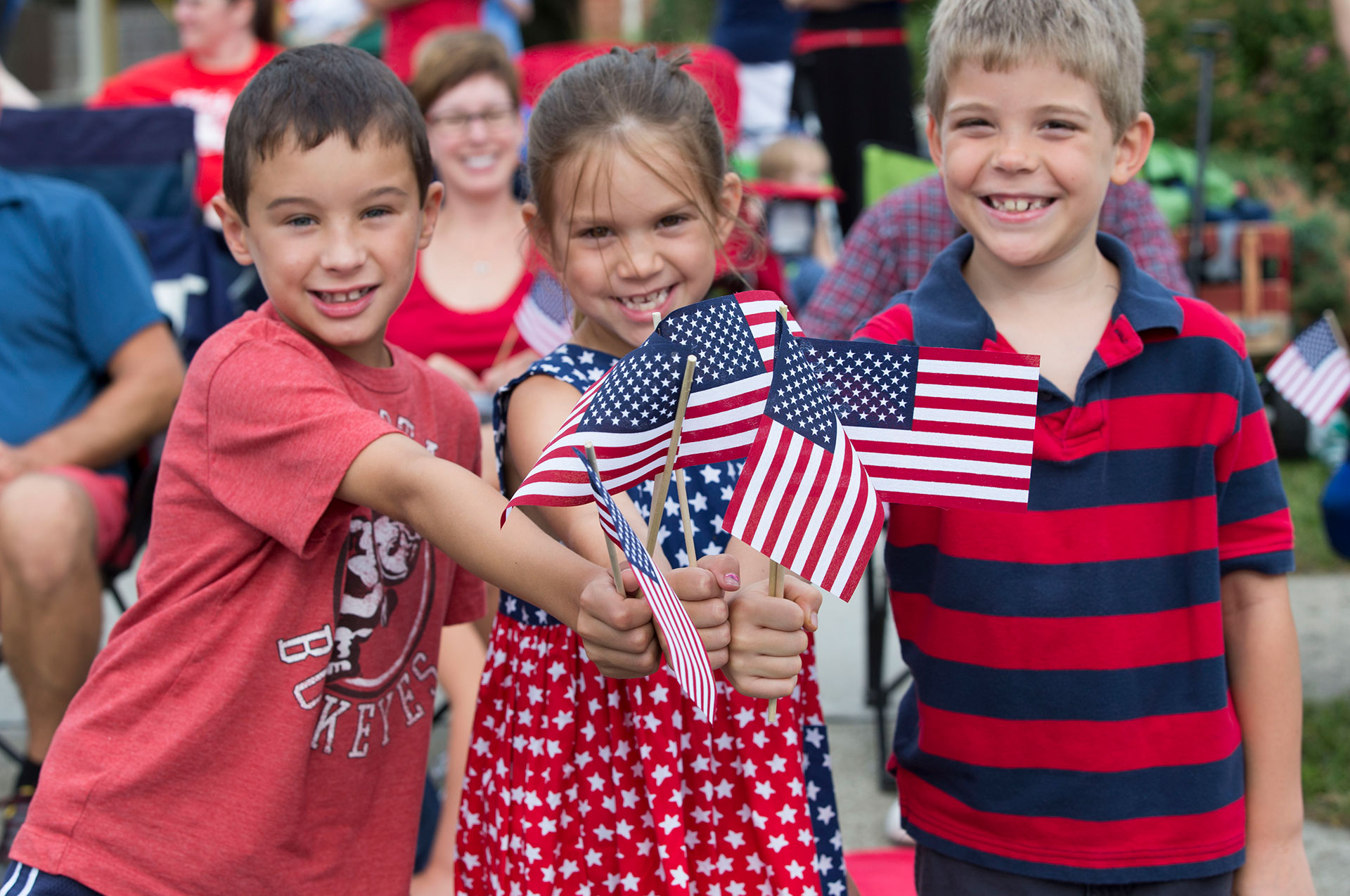 Fourth of July Holiday Reminders
With UA's favorite day of the year just around the corner, we have some useful information to share with the community.
Block Parties
If your neighborhood is planning to host a block party on the Fourth of July, the deadline for submitting your permit application is Friday, June 25. The $50 fee covers administrative costs and the delivery of barricades. Block parties are not permitted on any of the City's main thoroughfares. Click here to complete a Block Party permit application.
Chairs Along the Parade Route
In the days leading up to the Parade, the route along Northwest Boulevard becomes overrun with lawn chairs and areas taped off by families staking their spectator spot. We ask that you refrain from this practice until just a few days before the parade, but recognize that once the first few chairs go out, more will follow quickly. It's important to note that by placing your property at the curb similar to when placing trash or bulk items out for collection, you run the risk of having your property taken by opportunistic passersby. In such instances, their loss is not considered theft.
Tremont Pool, Northam Tennis Holiday Hours
To accommodate Party in the Park and the Fourth of July fireworks, the City's recreation facilities at Northam Park will adopt the following schedule over the holiday period:
Saturday, July 3

Northam Tennis – Closes at 3 pm
Tremont Pool – Normal schedule, closing at 9 pm
Sunday, July 4

Northam Tennis – closed
Tremont Pool – closed

Friday, July 5

Northam Tennis – Regular 7 am opening may be delayed by firework cleanup
Tremont Pool – Opens at 1 pm (as long as fireworks/park cleanup is complete)
 Dog Safety
More dogs run away around the Fourth of July holiday than any other time of year. For most dogs, the loud sounds and smells of fireworks are strange and scary. Here's how to keep your faithful friend safe this time of year:
Make sure your dog gets plenty of exercise earlier in the day.
Keep your dog safely inside during the evening hours when fireworks are likely to go off, with access to a favorite "safe place." Keep windows and curtains closed. Leave a TV or music on if you go out.
In case your dog is outside when fireworks start going off, leading up to and over the holiday, regularly check that gates are securely latched and there are no escape routes under the fence. Check that your dog's collar is securely fastened and make sure it has an ID tag on it.
If you know your dog is likely to have a particularly strong fear reaction to the sound of fireworks, talk with your vet about options that might help—such as using a thundershirt or calming medication—and the best timing for helping your dog before he gets too stressed.
Additional details for this year's celebrations, including a new ordinance on under-speed/golf cart vehicles as well as parking restrictions on the day of the Fourth, click here.