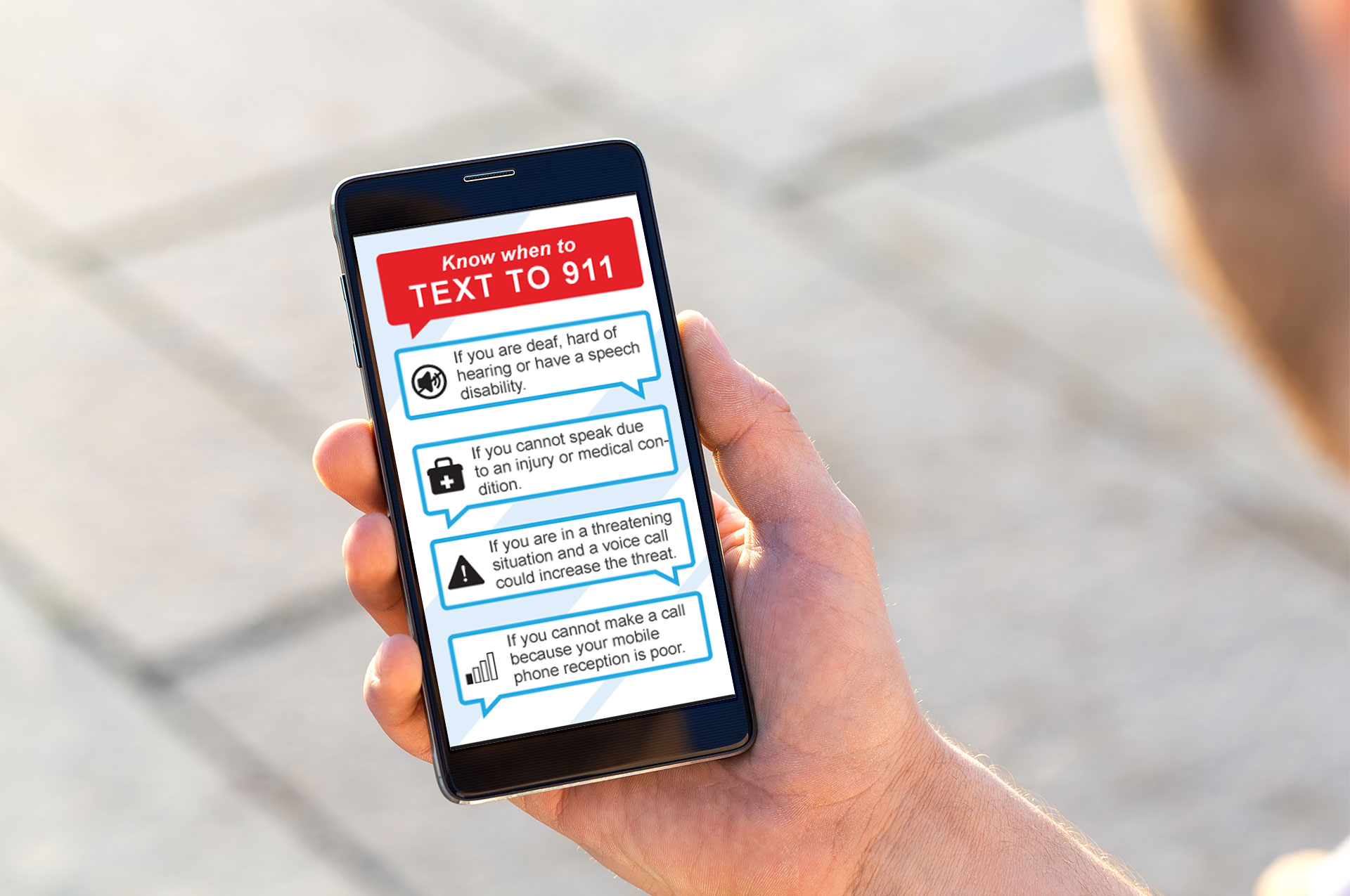 Franklin County Now Provides Texting Option for 911 Emergency Calls
In mid-January, Franklin County's Emergency Communications Centers—including the City's provider, NRECC, at the City of Dublin—rolled out a new feature that expands the options available to residents when they are experiencing an emergency. The new Text to 911 feature enables residents to send a text for assistance if necessary.
Residents are advised that this new option should only be used under certain circumstances:
If you are deaf, hard of hearing or have a speech disability.
If you are unable to speak due to an injury.
If you are in a threatening situation and a voice call would increase the threat.
If mobile phone reception is poor.
If you do need to send a text for emergency assistance, all you have to do is type in the numbers 911 in the "to" field. Then type a brief but informative message that includes your location and the type of emergency. Then press "send."
Some other useful information about this emergency option:
Be aware that cell phones' location information that accompanies a text is not as sophisticated as wireless voice call location technology.
A text or data plan is required on your cell phone to use this option.
The delivery of 911 text messages may be slightly delayed or could even fail.
Photos and video cannot be sent at this time.
The text for emergency assistance cannot go to more than one recipient. Do not copy any other contacts on your text.
Once your text has been received, you will be sent a response from the 911 call center.
Do not send a text to 911 as a prank—be aware that your phone can be identified and you may be prosecuted for misuse, according to local regulations.
At this time, Delaware County is the only other jurisdiction using Text to 911 in Central Ohio—should you send a text that can't be delivered, you will receive a message from your wireless carrier notifying you that this service is not available at your location.
Do not text and drive.
In all other circumstances it is advisable to call 911 because a two-way conversation between you and a trained dispatcher is typically a more efficient means to provide the help you need during an emergency.
While we hope you won't find yourself in a situation that warrants the use of Text to 911 for emergency assistance, it's important to understand that this option is now available. Additional details can be found by clicking here.