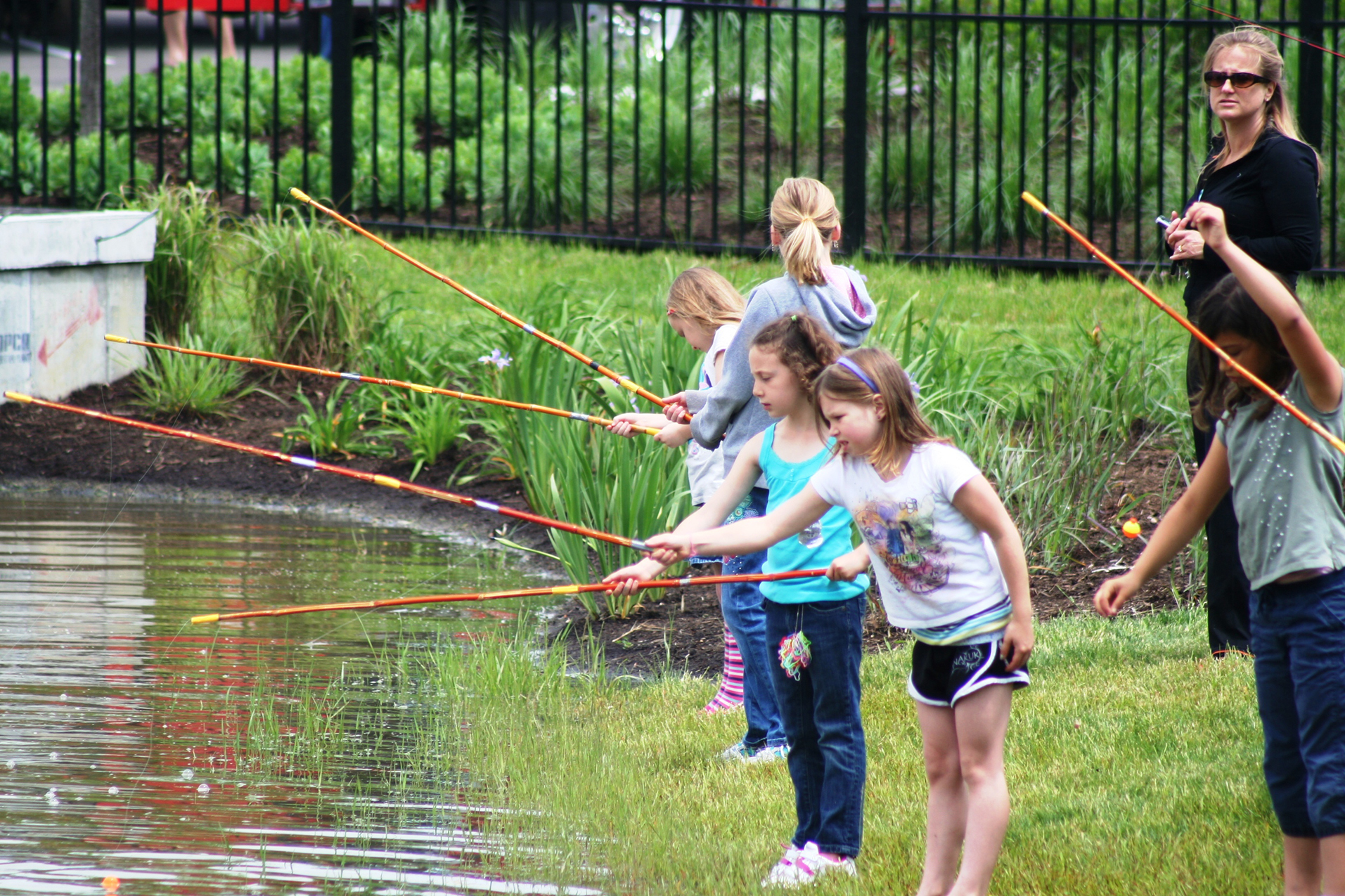 "Go Green" and Ride Your Bike to Spring Fling
After a long winter, spring showers are upon us and warmer weather is finally here to stay. To celebrate, the City's Park & Recreation Department is hosting its annual Spring Fling family event on Saturday, May 18, from 11 am-2 pm at Sunny 95 Park, 4395 Carriage Hill Lane. New this year—in support of National Bike Month—the team encourages attendees to "go green" and ride their bikes to Spring Fling. Once at the event, kids can give their helmets a one-of-a-kind twist at the bike helmet styling station.
Other great activities at Spring Fling include:
Experts from the Ohio School of Falconry return with an owl, falcon and hawk and will demonstrate the power and prowess of these birds of prey.
Touch-A-Truck provides kids and adults an opportunity to explore a variety of City service and safety vehicles, and meet the people who bring outstanding services to the community.
Win a new fishing pole and tackle box at this year's Fishing Derby. Poles and baits provided.
Arts and crafts such as balloon sculpting, face painting and live music.
Previews of some of this summer's Parks & Recreation programs.
A special thanks to the Cantwell Eagleson Group, The Home Depot, Mission Chiropractic and Smile Doctors for sponsoring some of the fun events at this year's Spring Fling.
We look forward to seeing you at Spring Fling, as we kick-off another great summer with UA Parks & Recreation. Click here for more.