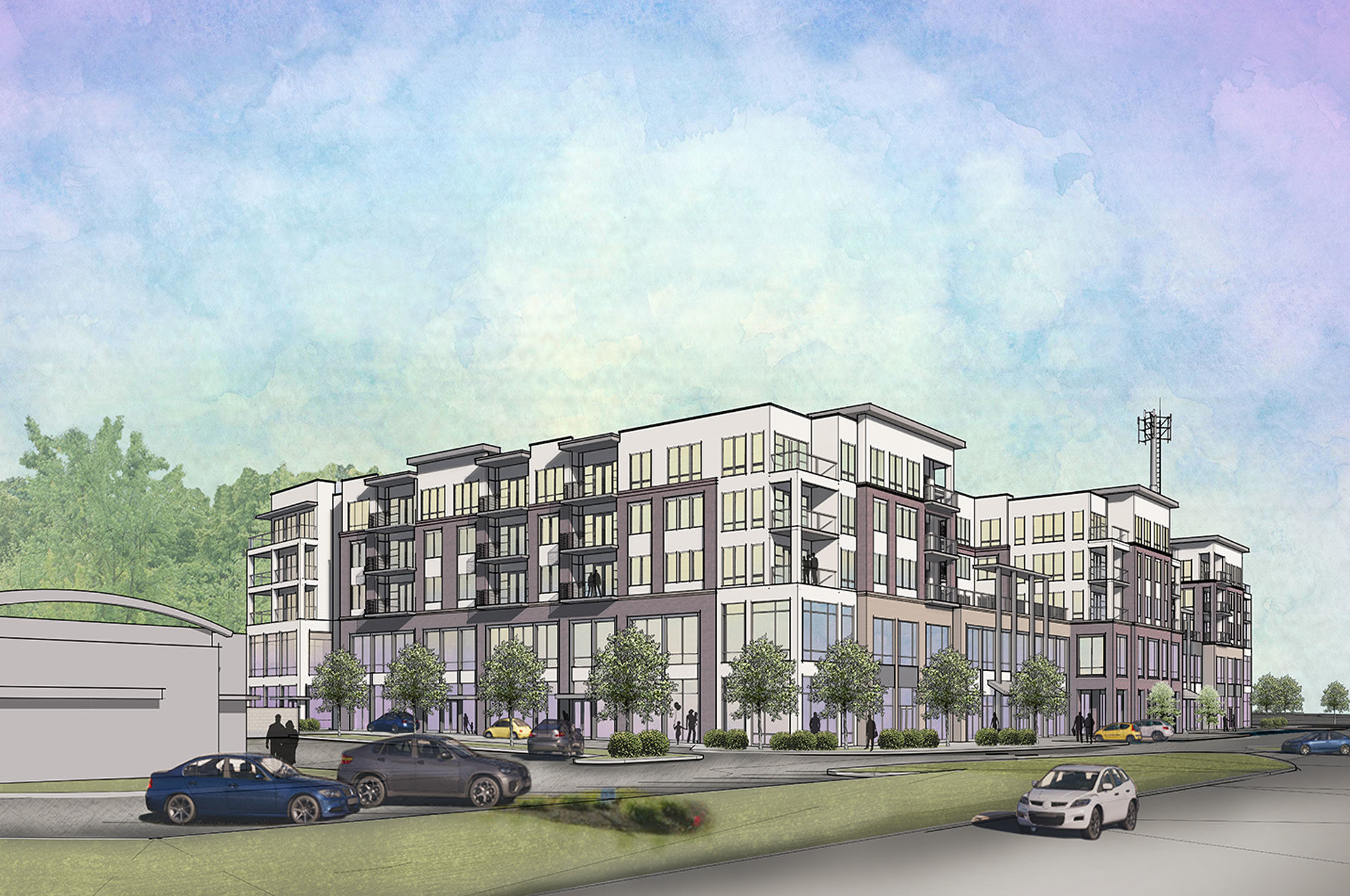 Golden Bear Redevelopment Project Updates
In August of 2019, the Board of Zoning and Planning (BZAP) approved a Final Development Plan for a proposed redevelopment of the Golden Bear Shopping Center. Led by attorney Don Plank—a member of the original development team for Arlington Gateway on Lane Avenue—the Golden Bear Redevelopment project would replace the existing shopping center and FC Bank building on the site, with a six-story, mixed-use project. The existing McDonald's and cell tower would remain.
As part of its Final Development Plan approval, BZAP granted conditional uses for multi-family residential and structured parking. Those conditional uses expire after six months if construction or the activity/use has not begun. As a result, the applicant has applied for a conditional use extension for an additional six months.
BZAP will review and vote on request for six-month extension for previously approved conditional uses. Public testimony will be accepted for this agenda item.
For additional details on this project, including renderings and staff reports click here.