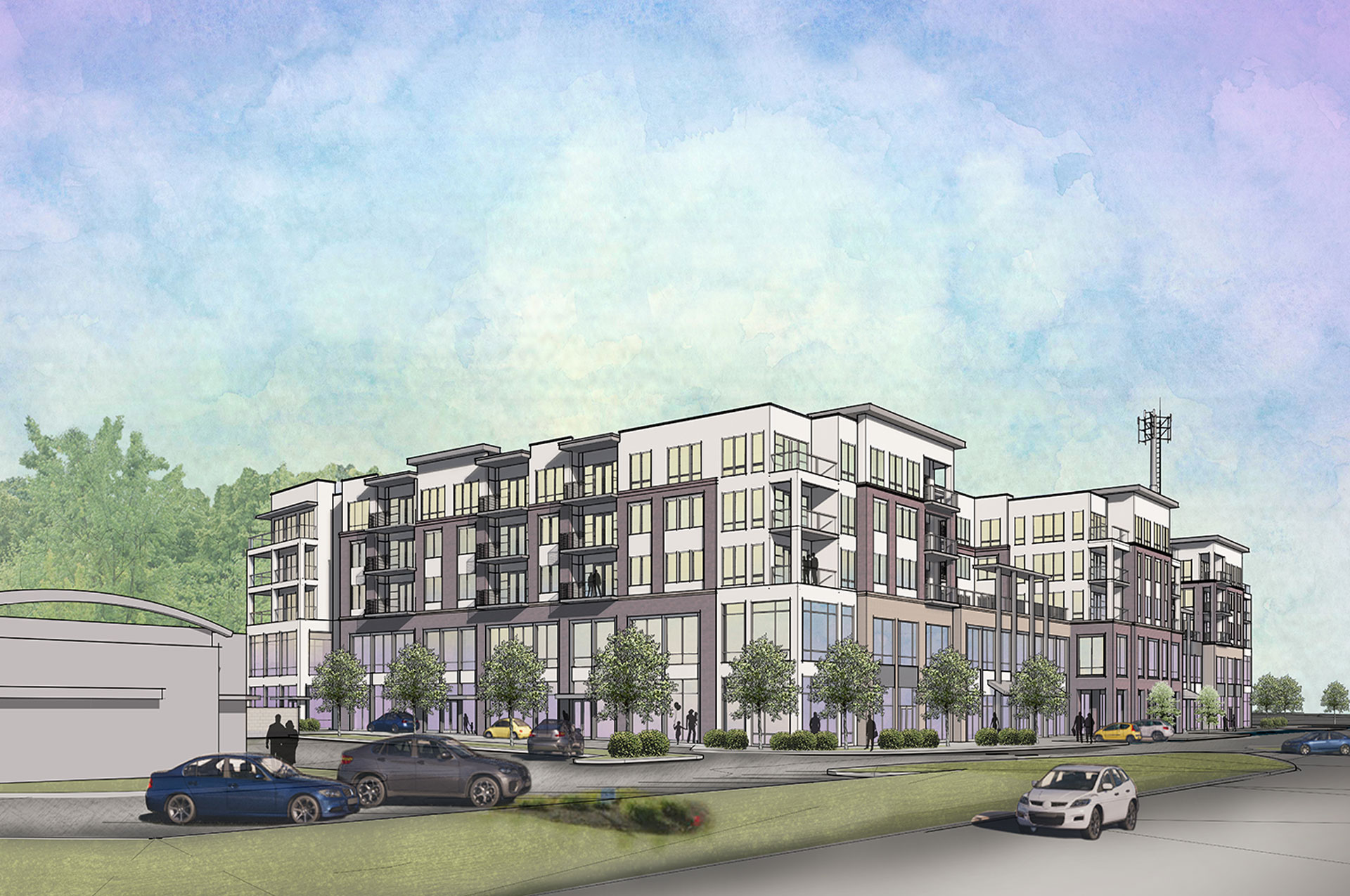 Golden Bear Redevelopment Project Updates
As the Central Ohio region continues to experience unprecedented levels of growth, it's not surprising that developers are looking to premier communities like Upper Arlington for development opportunities. Since Upper Arlington is already built out with just five percent of its land zoned for commercial use—combined with zoning that requires greater density and a mix of uses within the City's commercial districts to maximize their redevelopment potential to protect UA's residential nature—redevelopment proposals are trending toward larger projects like The Lane II and Arlington Gateway on Lane Avenue.
Another significant project has been in the public eye since the Spring of this year at the site of the Golden Bear Center at Riverside Drive and Fishinger Road. The project was first introduced to the Board of Zoning and Planning (BZAP) in March.
Based on feedback from Staff in the Community Development Department and from BZAP, the developer team made refinements to its Preliminary Development Plan—reducing the size and height of the project—before returning to BZAP in June. At that time, the Preliminary Development Plan received BZAP approval.
The project approved by BZAP is for a five-story mixed-use building that would be comprised of:
20,000 square feet of ground floor retail and restaurant space
24,000 square feet of second floor office space
79 residential condominiums on floors three through five
A 298 space parking garage at the rear of the building
Traffic and site access in coordination with future ODOT and UA improvements to Riverside Drive and Fishinger Road
Later in June, a Final Development Plan was submitted. It is currently scheduled for BZAP review at the August 5 Workshop and for BZAP Action at the August 19 Meeting. Both meetings begin at 6 pm, at the Municipal Services Center, 3600 Tremont Road.
For additional details on this project, including renderings and staff reports click here.