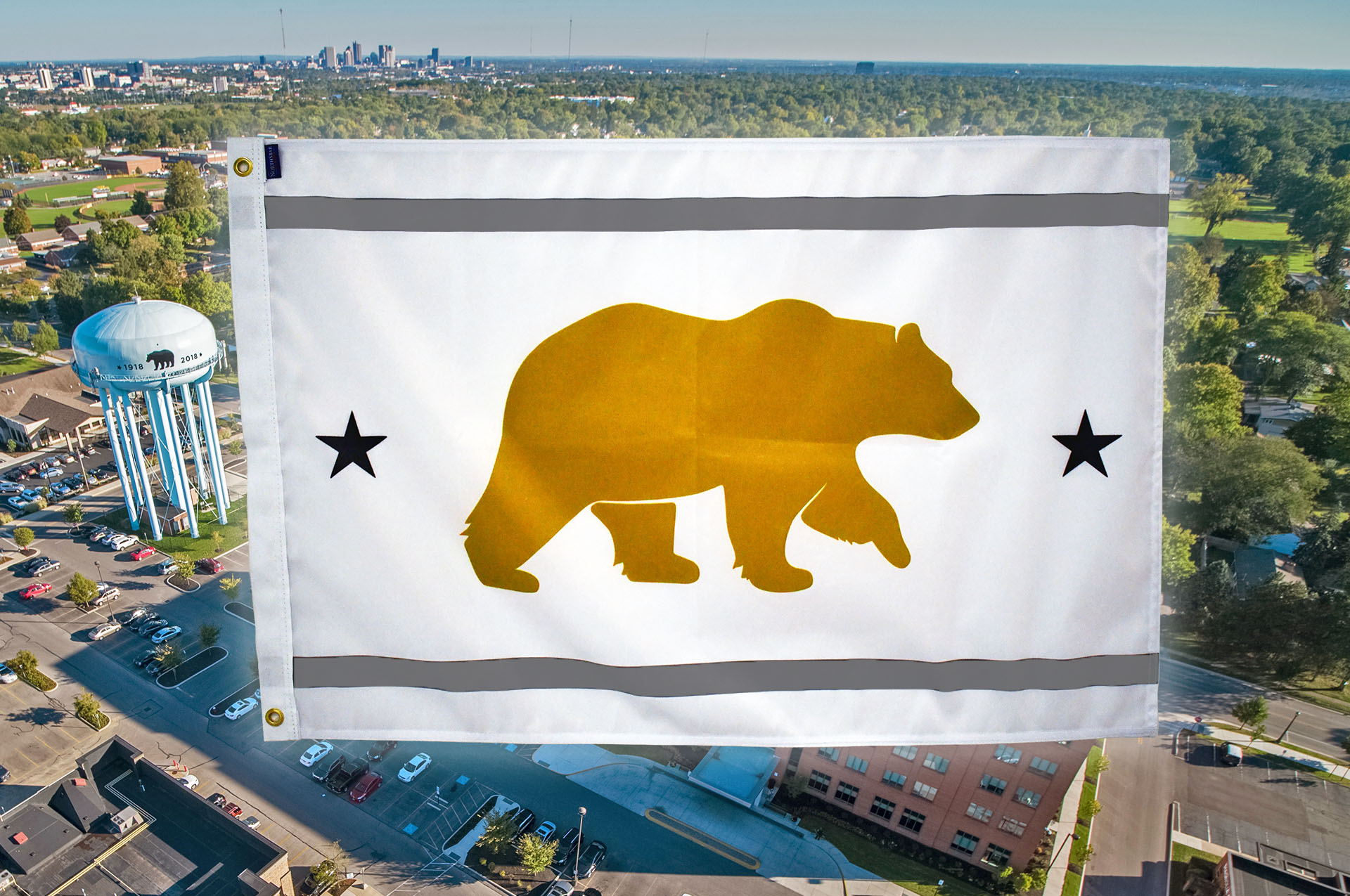 Help Us Choose a New City Flag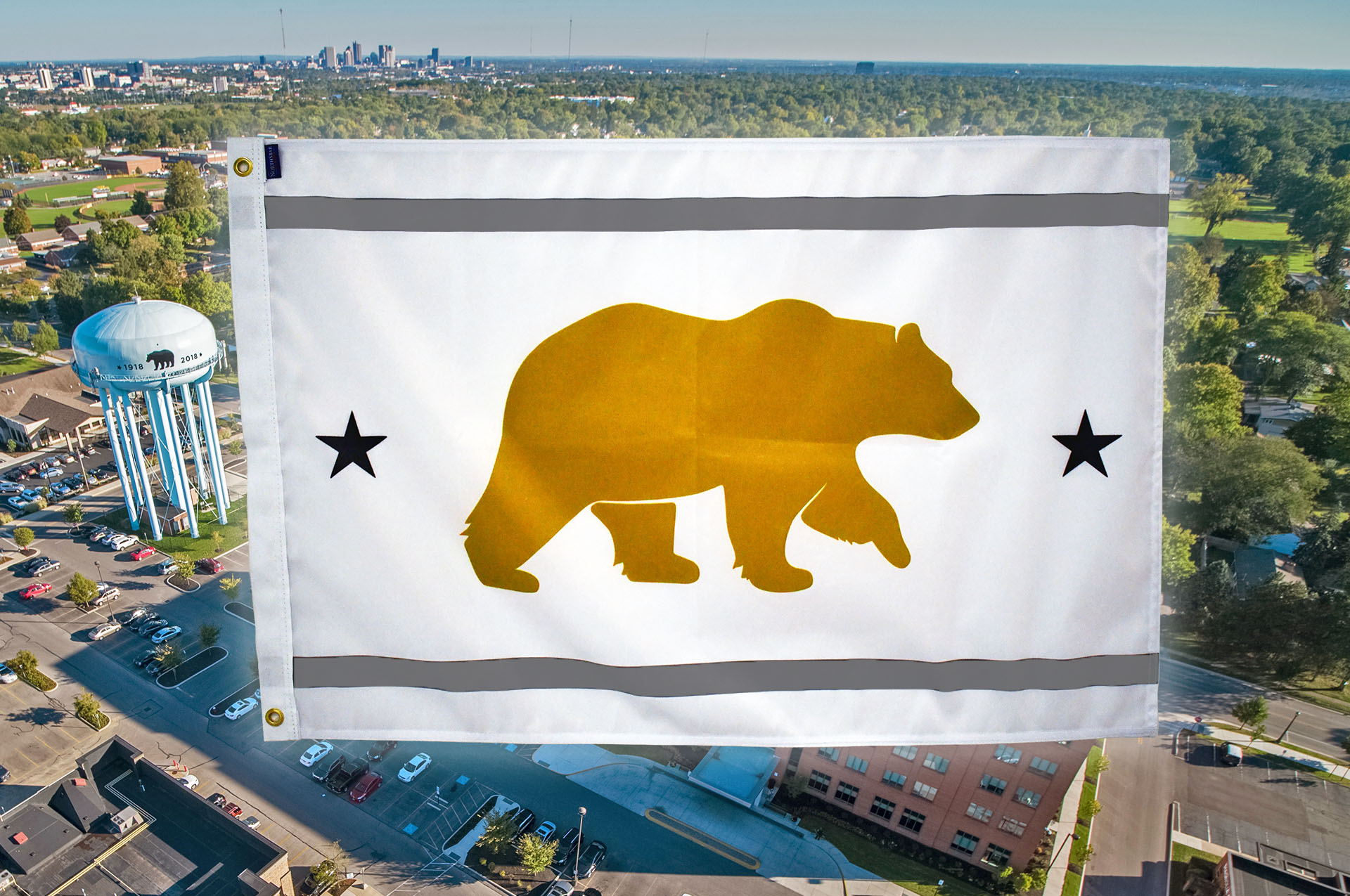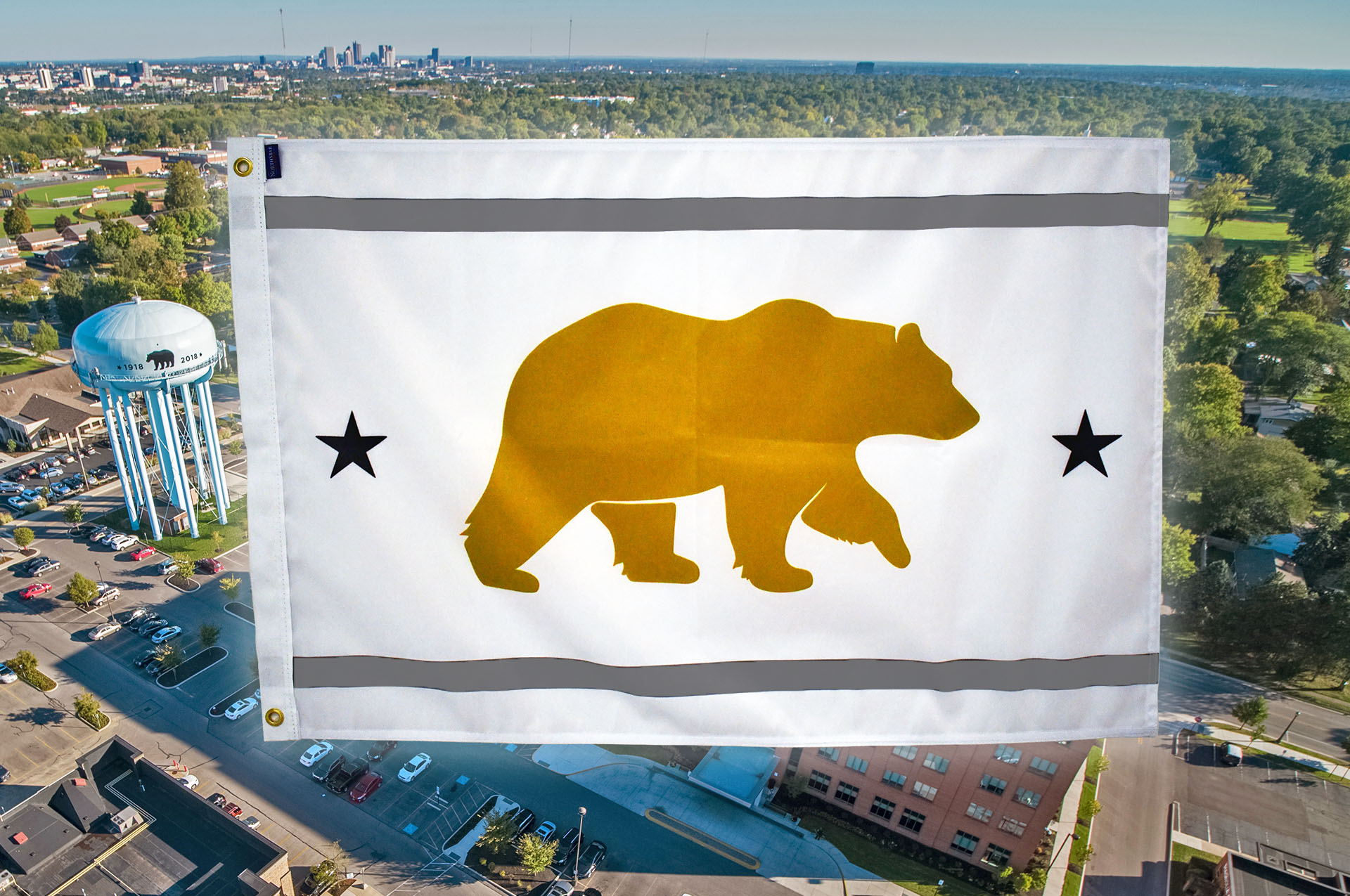 After launching our new City logo in 2019, we would like your help selecting a new design for our community's flag.
Two options have been developed following extensive discussion and research on what design considerations make for a successful—and memorable—city flag. For some insight on what helped guide our design process, check out this Ted Talk by Roman Mars, entitled "Why city flags might be the worst-designed thing you've never noticed."
The design elements on each option are a simplified representation of significant aspects of our community's heritage, tradition and location. Each option features one main theme—the Golden Bear—recognizable to all as the symbol of UA's proud heritage.
In Option One, the stars not only represent our community's cherished past and golden future, they discreetly pay homage to Upper Arlington's most popular community celebration, the Fourth of July. Additionally, the two stripes represent the two rivers that run to the east and west of our community.
In Option Two, we wholeheartedly embrace Upper Arlington's Fourth of July celebrations with a burst of fireworks.
Let us know which is your favorite option by completing our online survey, at www.surveymonkey.com/r/CityFlag. The deadline is Sunday, September 15.
Then, be on the lookout later this fall for the opportunity to purchase these flags to hang proudly at your home or as holiday gifts for your family and friends.