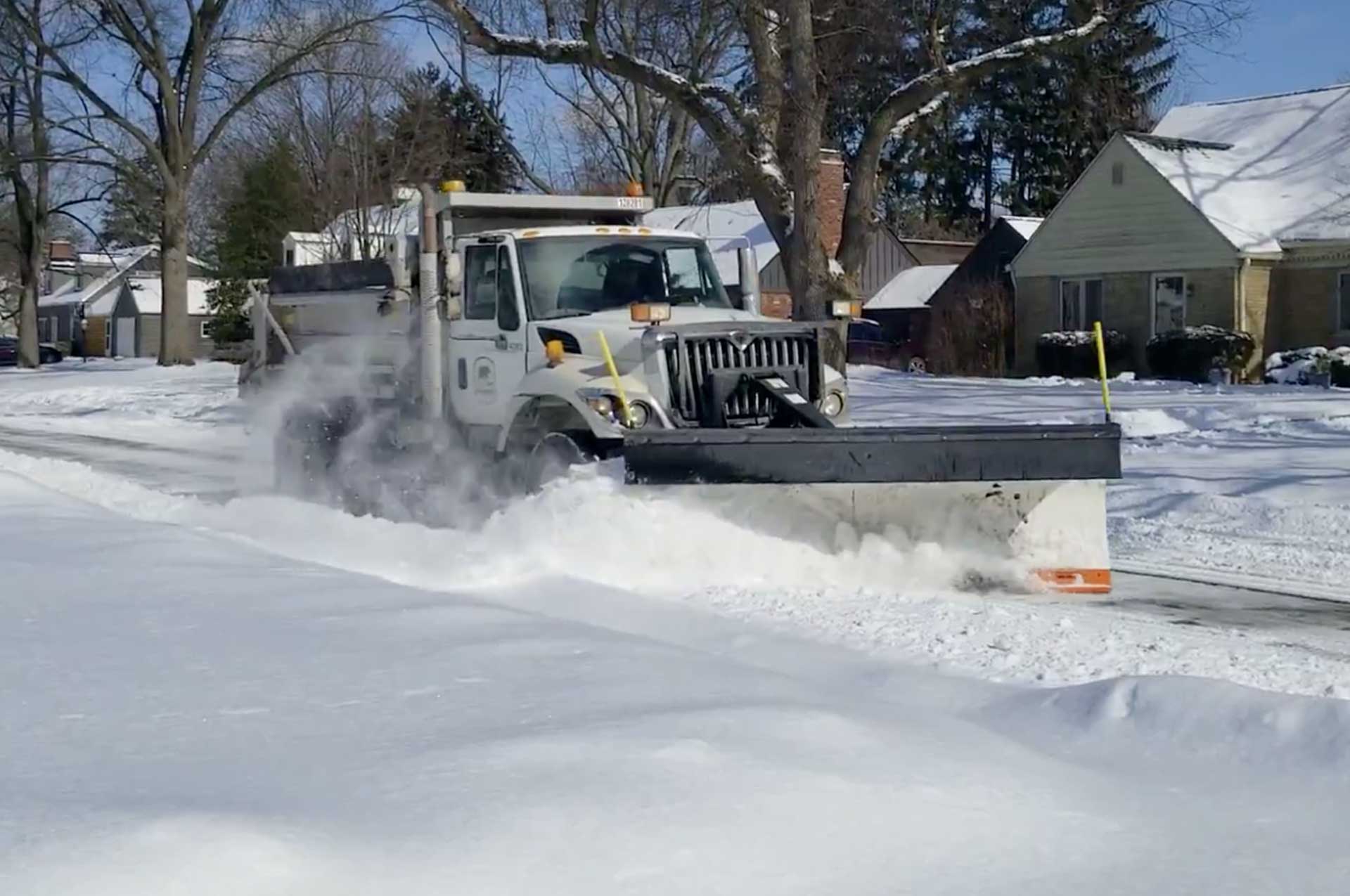 Holiday Service Reminders
The holidays are here and the pace at the City noticeably slows between Christmas Day and the New Year's holiday, but the core City services you rely on year-round continue as always. Read on for some timely holiday and winter service reminders.
Solid Waste Holidays
The City's Christmas and New Year's Day observances both fall on a Friday this year. As a result, there are no service delays for solid waste and recycling collection.
Christmas Tree Collection
If you have been enjoying the beauty of a live Christmas tree over the holidays, the task of packing away all your ornaments and lights, then navigating your tree back through the house without leaving a trail of pine needles on your carpets and furniture will soon be here.
As is customary in UA, we will be collecting live Christmas trees in the coming weeks. This is part of the regular Solid Waste Program therefore trees are picked up on your regular collection day at no extra charge. Make sure all decorations and lights have been removed from your tree. If it is more than eight feet tall, cut it in half before placing it at the curb by 7 am on collection day. Do not place trees in bags.
Holiday Lights Collection
Now through January 30, you can drop off any type of decorative holiday lighting at the Municipal Services Center (3600 Tremont Road) for recycling. The collection bins are located next to the food waste containers on the south side of the building. Lights only please, no bags or other material.
Snow Removal Program
Here's an overview of the City's excellent snow removal program, which aims to return safe driving conditions to all City streets within 24 hours of the end of a snowstorm.
Priority for addressing snow and ice is placed in the following order:
Arterial streets are the first to receive treatment and will be the main focus while a snow storm is in progress;
Collector streets are the next level that carry a lot of traffic to the main, arterials—these are plowed and salted once arterial streets are complete;
Residential or neighborhood streets are addressed next, with plowing occurring once a snowfall meets or exceeds three inches.
Be sure to help our plowing crews by keeping parked cars off the street. Click here for additional details.
Thanks to Our Safety Services
The work of our Police, Fire and EMS services never stops, no matter the day of the year. While so many of us are able to enjoy the Christmas and New Year's holidays with our families, for many of our co-workers it's "another day at the office." We tip our hats to these fine men and women for their commitment to our community's safety.
From all of us at the City, we wish you a joyous and safe holiday season, and we look forward to serving you in 2022.