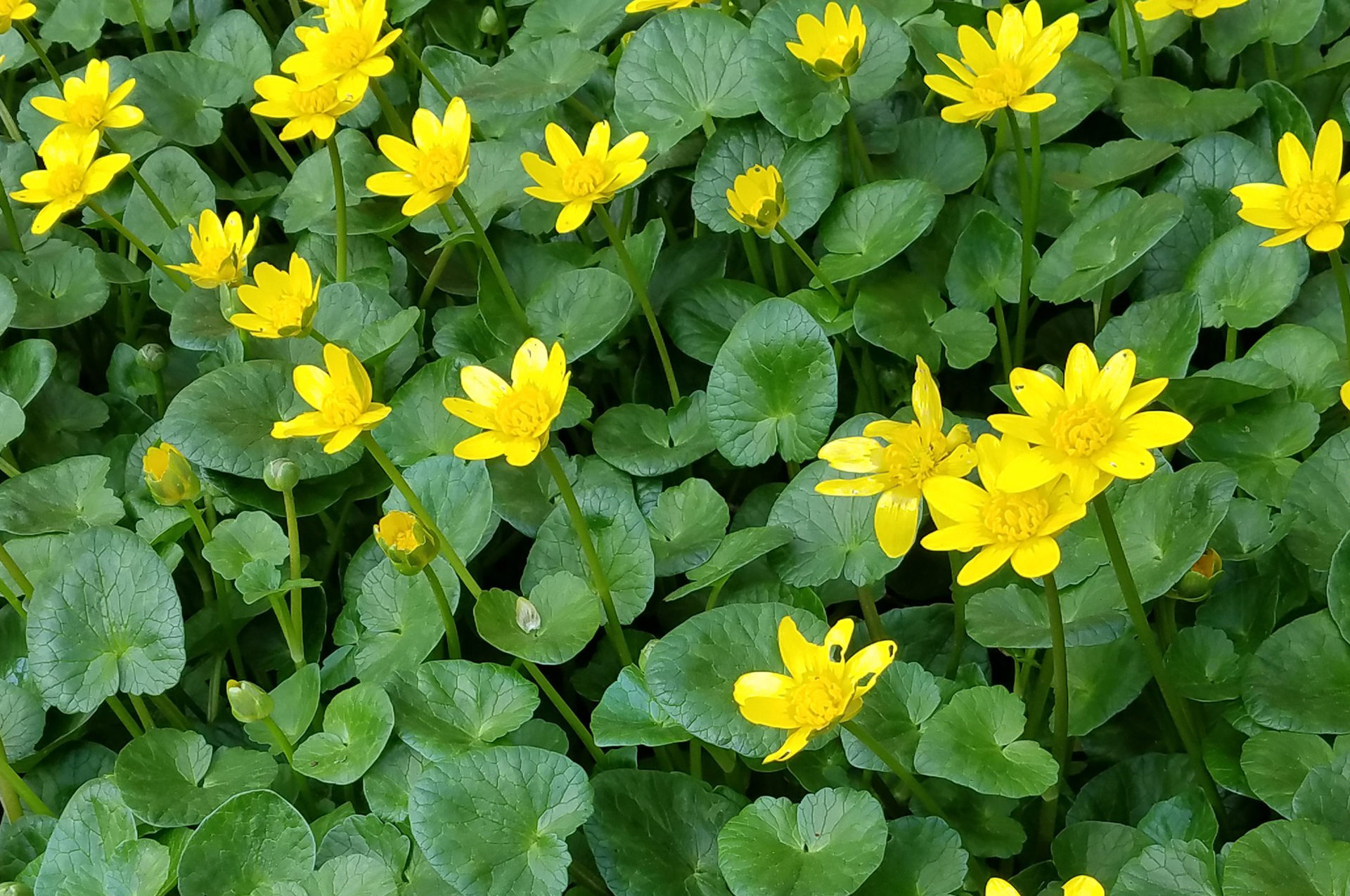 INVASIVE PLANT SPECIES REMINDER
Invasive species include non-native plants that have specific characteristics that enable them spread in undesirable ways. Non-native plant species that leaf out very early, drop leaves very late, produce seed that is easily spread by birds or tolerate a wide range of site characteristics can use such advantages to outcompete native plants and damage native ecosystems.
In UA, invasive plants include dandelions and white clover often found in lawns. Asian shrub honeysuckles, buckthorn, and callery pear trees are non-native plant species that cause greater concern to park managers because of their ability to take over natural forest ecosystems and displacing native plants and animals. Callery pear trees colonize in open, younger forests and descend from the sterile 'Bradford' pear tree that was popular in 1970 through 2000. Parks & Forestry has been working to remove callery pear trees from young forest areas–most recently Northwest Kiwanis Park–allowing young native trees such as black walnut and oak to become dominant canopy trees over time. 
In order to protect our parks, the volunteer group Friends of Upper Arlington Parks meets once a month, typically on Saturdays. If you are interested in volunteering, contact Parks & Forestry by clicking here to complete our online contact form or contact Friends of UA Parks directly by visiting www.friendsofuaparks.com. 
NEW INVASIVE PLANT SPECIES FOUND IN UPPER ARLINGTON PARKS:
A new invasive plant species has found its way into Upper Arlington's parks. Ranunculus Ficaria–better known as Lesser Celandine or fig buttercup­ pictured above–is a dense, dark green groundcover with heart-shaped leaves, and yellow flowers with eight petals. It covers forest floors or creek banks during the early spring months. The Friends of UA Parks volunteers have already seen these plants along the banks at Turkey Run next to Thompson Park and Cardiff Woods Park.
As a densely growing plant, it can displace native forest wildflowers, which in turn negatively impacts the wildlife and pollinators that depend on these wildflowers as a food source.
The City is asking residents to be on the lookout for these plants and to report any sightings in natural areas within our parks to the Parks & Forestry Division, who will coordinate its removal.