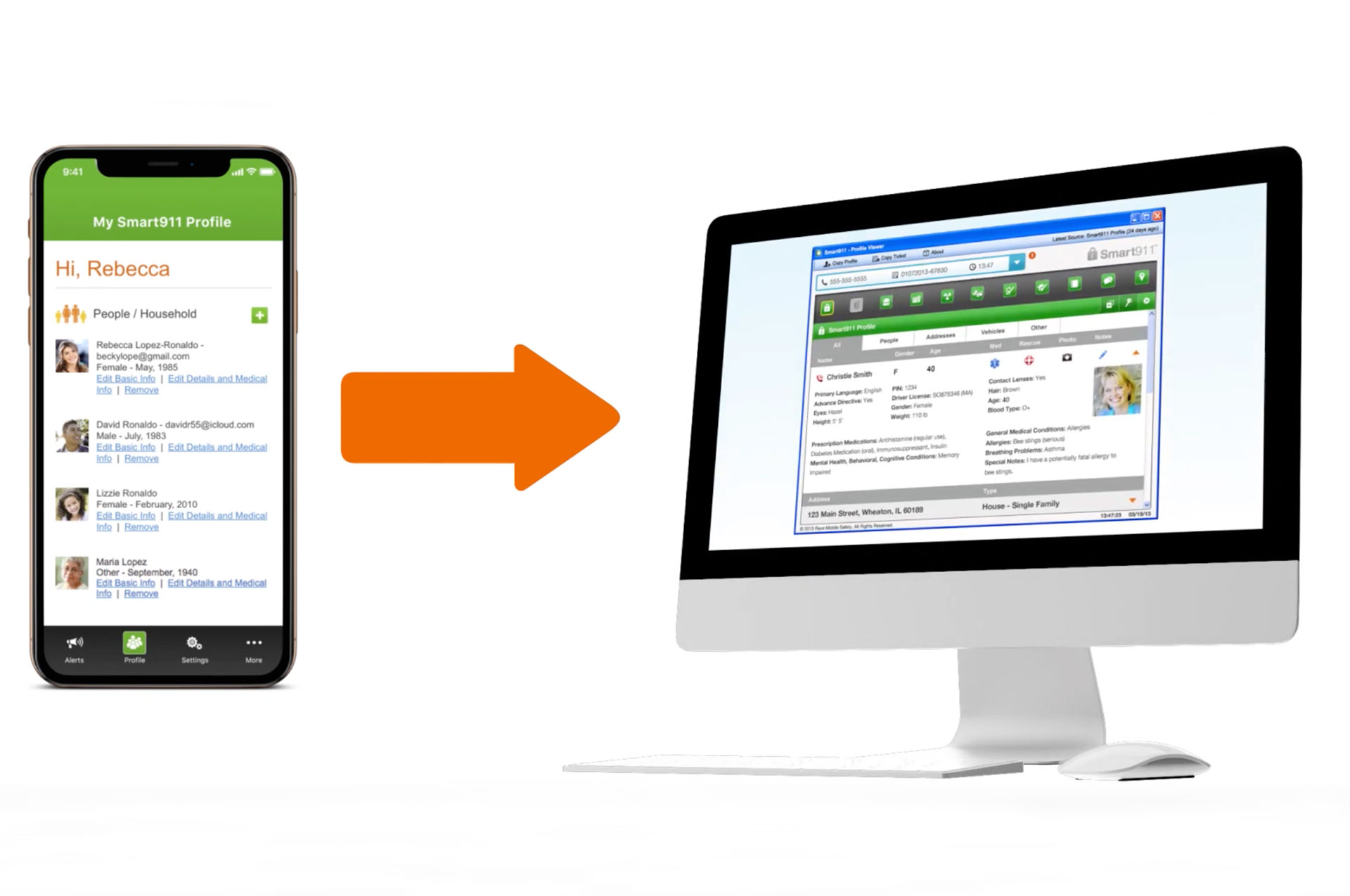 Is Your Household Registered with Smart911?
The City's emergency dispatching provider—the Northwest Regional Emergency Communications Center (NRECC) at the City of Dublin—is a Smart911TM agency, providing for a better emergency response for you and your family as long as your household is registered in the program.
Smart911TM is an online tool enabling residents to create a household "Safety Profile" that is directly shared with NRECC dispatchers should you call 9-1-1 for assistance. Once registered, if an emergency occurs at your home or to a family member whose information and phone number is included in the Safety Profile, dispatchers will have instant access to information that could prove invaluable to first responders and, ultimately to those who need help.
When you register your household with Smart911TM, you decide what information to include in your Safety Profile, such as:
Details about your home – in the event of a fire emergency, this information would help firefighters in their response, by knowing in advance the number and location of bedrooms and exit points.
Details about your family members – this includes the option to upload a photograph of each person, and to provide details such as age, weight, hair and eye color. Should a child or an elderly loved one go missing, police officers will be sent the photograph and pertinent information to help them in their search. It also gives firefighters critical information about the number of people to search for in a fire rescue situation.
Details about your pets – for safety reasons, it's helpful for police officers responding to a burglary report to know if a home has dogs. Plus, if firefighters know how many pets you have, they are better positioned to rescue them in an emergency situation. And, if one of your family members has a service animal, emergency responders would know the companion should accompany the family member in a transport situation.
Details about medical conditions or other special needs – by sharing details of any medical conditions, prescription medications, disabilities or other special needs of family members, emergency responders will be able to provide the best possible care and make sure this vital information is shared with medical professionals in the event of a transport to hospital.
Even if an emergency situation occurs outside the home, if the phone number of the person making the 9-1-1 call is associated with your Safety Profile, this will give emergency responders additional information, helping them pinpoint and inform other family members of what's happened.
Your Safety Profile is private and secure, and you control what information is made available to 911 dispatchers. Once registered, Smart911TM will prompt you to review and update your Safety Profile every six months, to help you keep information current.
For all police, fire and EMS emergency responders, whenever they answer a call for help, they face many unknowns. The more they can know in advance, the better prepared they can be to provide the right assistance quickly and effectively. The information that can be made readily available to emergency responders through a household's Safety Profile, can bring some clarity and insight to an otherwise chaotic and stressful situation.
We encourage you to learn more about Smart911TM and to register your household, at upperarlingtonoh.gov.