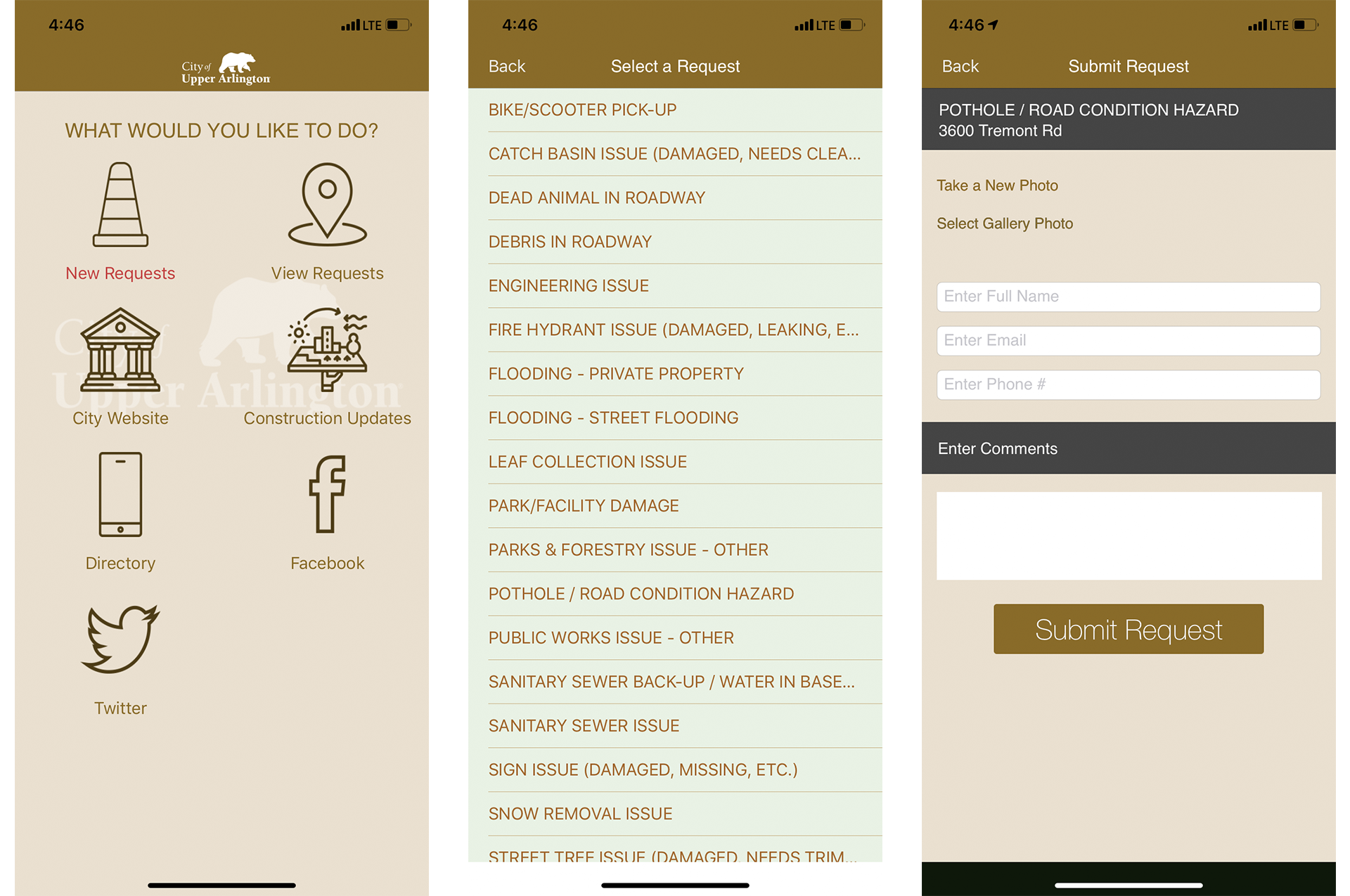 Is Your Smartphone Click2Fix Ready?
You're walking along Northwest Boulevard one evening when you notice a broken streetlight – rather than making a mental note to call the City with a heads up the next day (but then forgetting), if you have the UA Click2Fix app on your smartphone you can notify us in a matter of seconds.
UA Click2Fix is your go-to tool for reporting issues to the City – anything from a dead animal in the street to a flooding issue on your property. You can also use UA Click2Fix to view the City's construction updates map and to contact staff using the app's Directory.
Get started today by visiting the AppleApp or GooglePlay store, search for UA Click2Fix, select Download, and you're on your way.