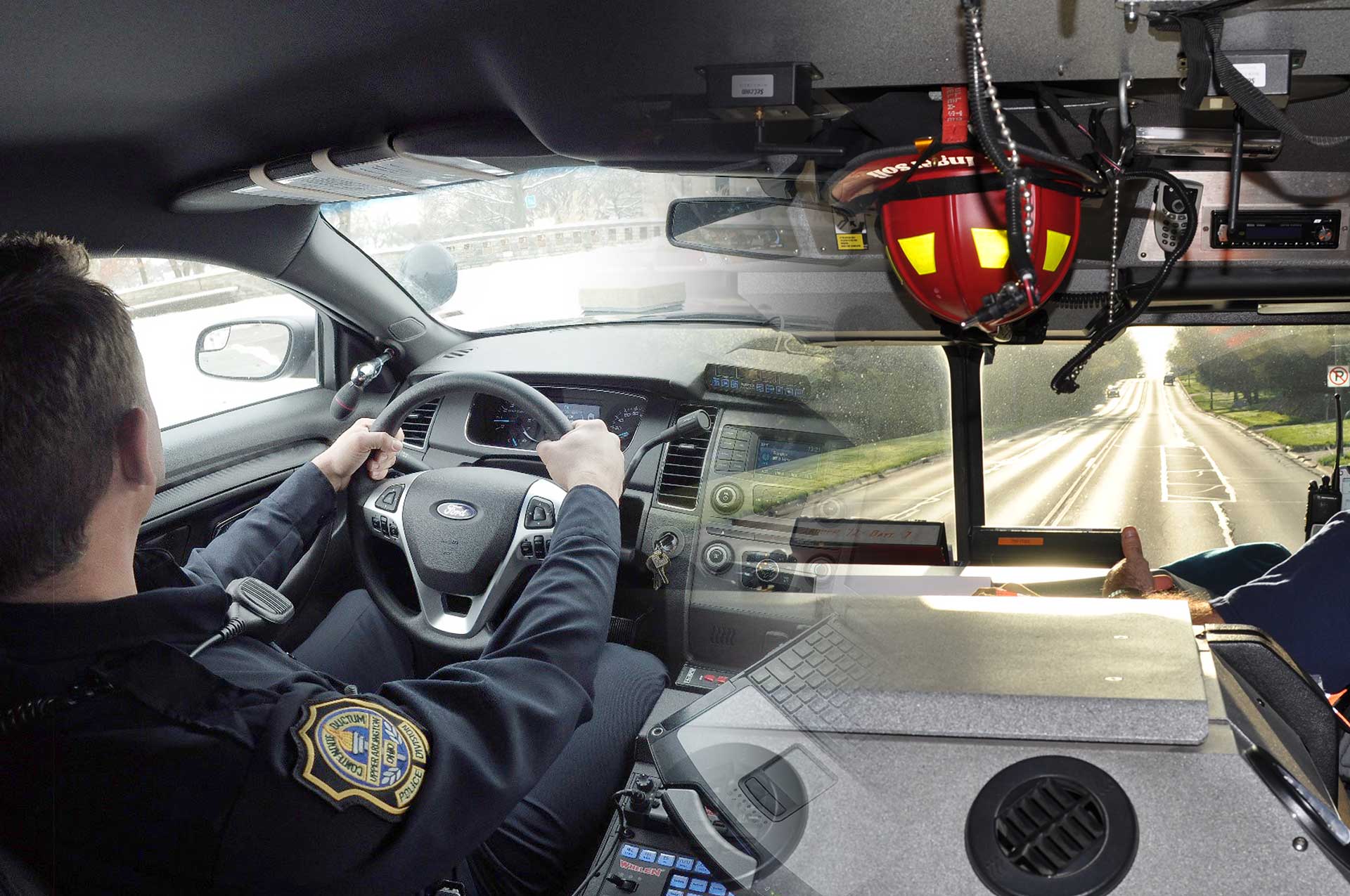 Issue 24 – 2021 Police and Fire Pension Levy
Be Informed on Issue 24 and Please Vote on or Before November 2!
Issue 24 – the Police & Fire Pension Levy issue before voters this November – has been placed on the ballot to renew the existing levy, but at a reduced rate.
By Ohio Statute, the City is required to fund the equivalent of 19.5% (Police) and 24% (Fire) of gross wages to support the Police & Fire Pension Fund. The City has funded its Police and Fire pensions through property tax for the past 45 years, with residents voting to approve nine, five-year ballot issues. All previous levies have been set at or close to 1.0 mills.
Many communities in Ohio have traditionally used a combination of permanent and voted property tax levies to help fund their safety services or their required contribution to the Police & Fire Pension Fund, since it provides a predictable, fixed source of income for safety forces' pensions.
What the Levy Funds
The proposed levy will fund the state-mandated retirement and disability fund for the City's police and fire personnel for a period of five years. If approved, 100 percent of the proceeds will be dedicated to the Police & Fire Pension Fund.
Approximately 8% of the property taxes paid by Upper Arlington residents is received by the City. The Police & Fire Pension levy is counted as part of this. The majority of your property taxes support the Upper Arlington Schools, Library and various Franklin County levies.
When the Levy Would Take Effect
If approved by voters, the new Police and Fire Pension Levy would take effect for tax year 2022 and would be payable in 2023.
In Dollars and Cents
The table below compares the existing levy of .97 mills – which expires at the close of 2021 – to the proposed annual property tax rate of .89 mills. This represents a reduction of 8.25%. The property tax amount assigned to your home's value when a levy takes effect is fixed over the life of the levy.
| | | | |
| --- | --- | --- | --- |
| HOME VALUE | EXISTING RATE | PROPOSED RATE | ANNUAL DECREASE |
| $100,000 | $33.95 | $31.15 | ($2.80) |
| $400,000 | $135.80 | $124.60 | ($11.20) |
How the Reduction is Possible
The City is projecting that the police and fire obligation over the life of the proposed five-year levy will total approximately $16 million, or an average of $3.2 million per year. This is an increase from the previous levy projection of $13.4 million ($2.7 million per year).
Despite this projected increase, Staff believes the reduction can be accomplished due to a growing cash balance in the Police and Fire Pension funds, which has increased from $928,000 in 2015 to 3.16 million in 2020. The increase is the result of a combination of factors:
Over time, actual pension expenditures have been less than projections
Strong property valuation increases have generated higher revenues on the City's permanent millage
In 2020, the City was able to direct a significant portion of CARES Act funds from the pandemic to support police and fire salaries and pensions
Since these reserves can only be used to support police and fire pensions, it makes sense to lessen the levy renewal amount being asked of voters, while still maintaining a reasonable reserve.
Associated Documents & Links
If you have questions about Issue 24, or you are part of a group that would be interested in a presentation on the Police and Fire Pension Levy, please complete this email form.