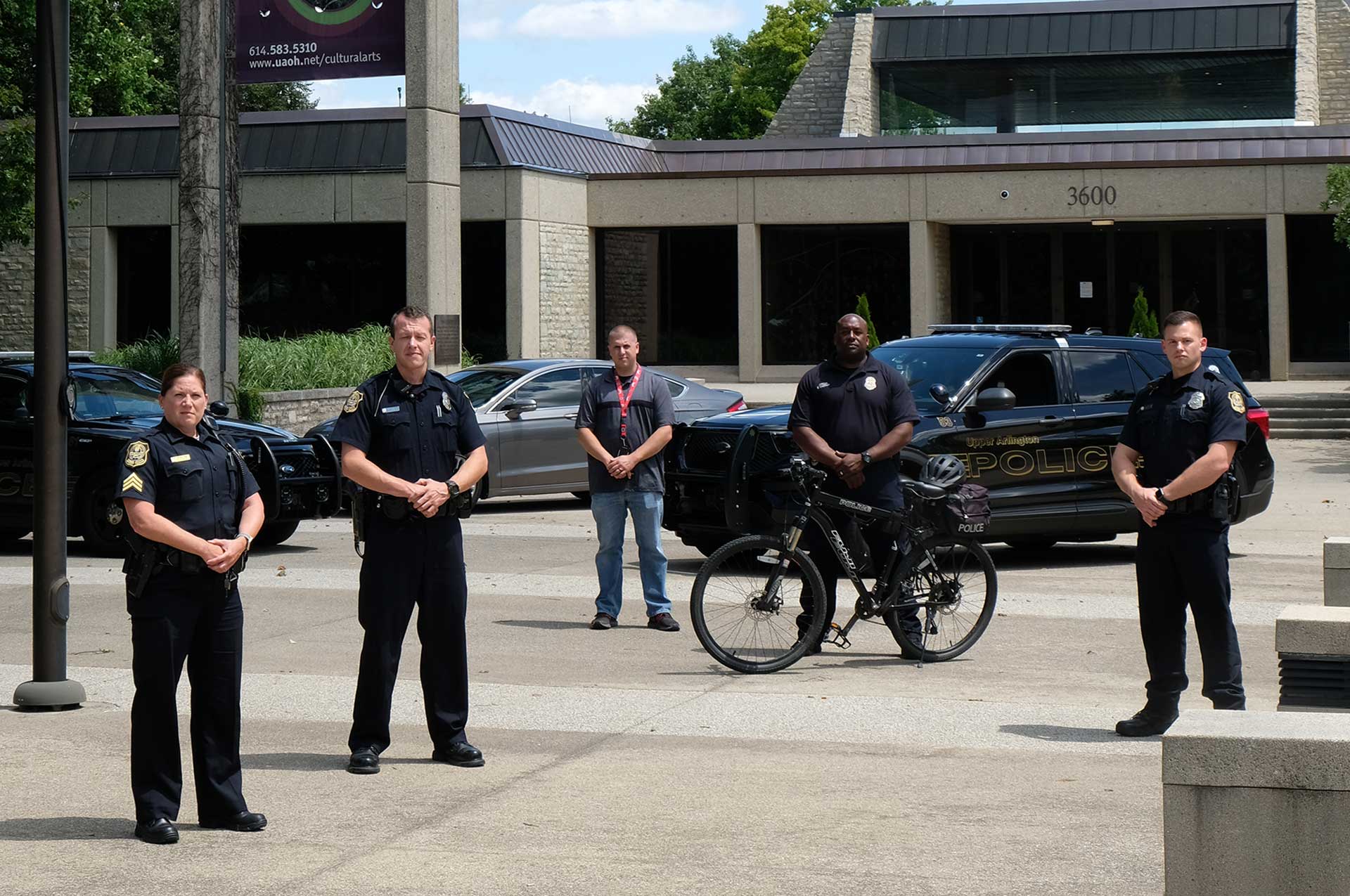 Issue 24 – A Five-Year Renewal of the Police and Fire Pension Levy
Effectively running the City's finances is a complex undertaking. It entails the ongoing challenge of predicting revenues from numerous sources that can be subject to economy-driven fluctuations, or changes at the state or national level. Using these projections, the City's Finance Department must develop annual balanced budgets that enable us to provide the excellent City services our community expects and prepare for new projects in a fiscally accountable manner.
The safety services provided by our Police and Fire divisions are among the top amenities that make our community so appealing. The importance of and satisfaction with these services always tops the list in community surveys. We are proud to provide these services at one of the lowest costs per capita when compared to similar Ohio communities. Yet, safety still represents a significant expense for the City—about half of our annual operating budget.
The City has placed Issue 24 on the November 2 ballot to renew an existing Police and Fire Pension Levy. The City has funded its Police and Fire pensions through property tax for 45 years, with residents voting to approve nine, five-year ballot issues in support of this levy. Many Central Ohio communities have traditionally used a property tax levy to help fund their safety services or their required contribution to the Police and Fire Pension Fund, including Westerville, Dublin, Worthington, Bexley and Gahanna.
The proposed levy will fund the state-mandated retirement and disability fund for the City's police and fire personnel, providing the continuation of a predictable, fixed source of income for our safety forces' pensions. If approved, 100 percent of the funds collected for this levy will be dedicated to the Police and Fire Pension Fund. A five-year projection of the City's responsibility for the Police and Fire Pension indicates that a decrease of approximately 8.25% in the existing .97 mill levy – to .89 mills – will be sufficient to cover this $3.2 million annual expense. This translates to a $2.80 decrease for an annual cost of $31.15 per $100,000 of a home's value.
The City is recognized as a fiscally responsible public entity, and has received numerous awards that speak to a commitment to the highest standards of accountability. It is the City's responsibility to spend revenues wisely. In turn, it is the residents' responsibility to know the issues being presented to them at election time and to cast their vote. We encourage you to be informed on Issue 24, and to vote on or before Tuesday, November 2. Click here to learn more today.