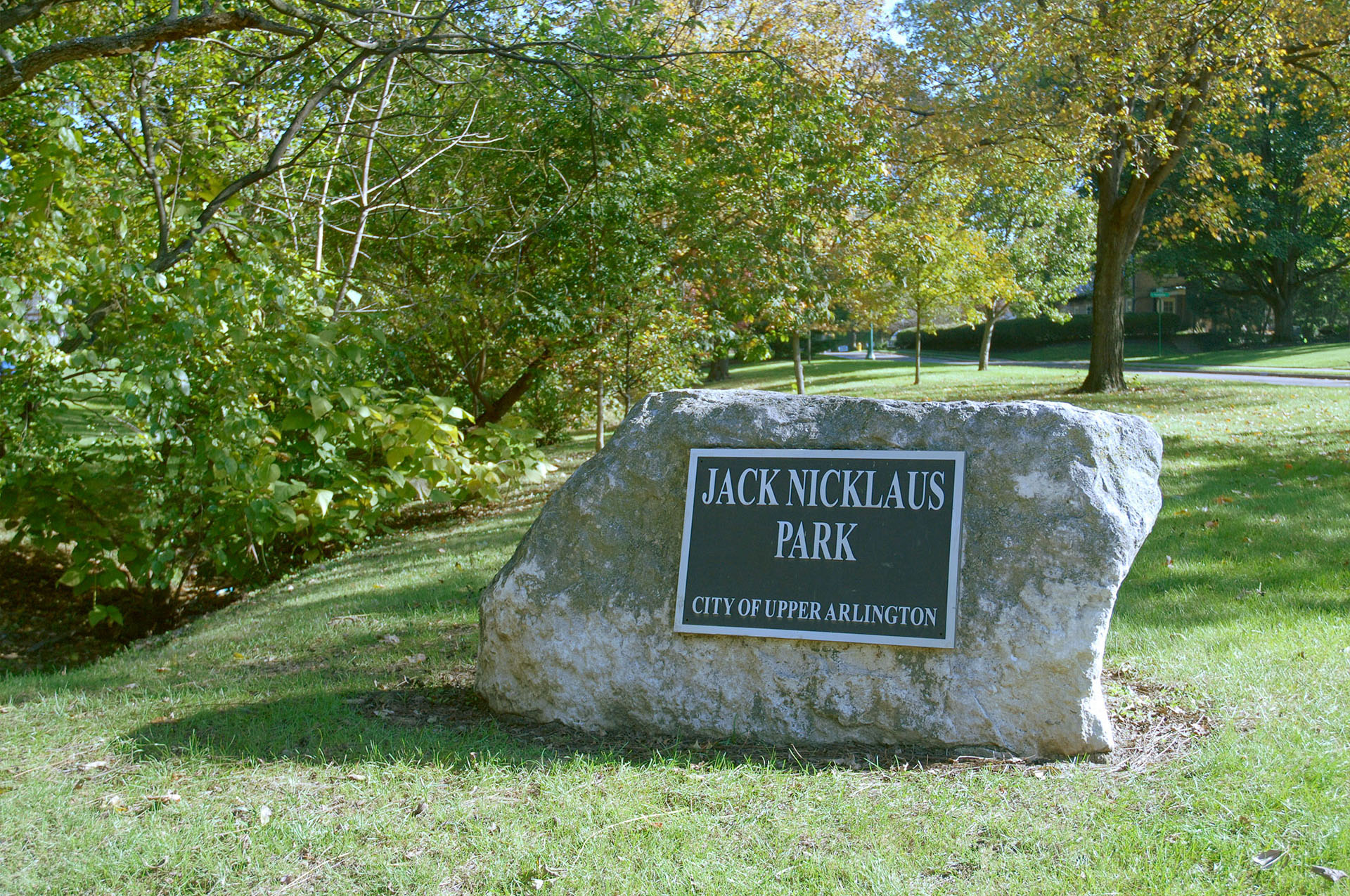 Jack Nicklaus Tribute Complete – Celebration Planned
Many in our community will recall that Upper Arlington served as the proud host community for the 2016 U.S. Senior Open golf championship at the Scioto Country Club. We also took advantage of this historic event to recognize and celebrate one of Upper Arlington's favorite sons—internationally renowned golfer Jack Nicklaus—by renaming Parkway Park as "Jack Nicklaus Park" at a special ceremony timed to coincide with the tournament.
This event marked the launch of an initiative by a group of residents, family members and high school friends of Mr. Nicklaus—with the support of the Upper Arlington Community Foundation—to install a privately-funded tribute to Jack at the park.
This effort has been successful, with installation of the tribute complete. And to celebrate the community is invited to a ribbon cutting ceremony on Thursday, May 30, beginning at 12:30 pm at Jack Nicklaus Park. We are pleased to report that Mr. Nicklaus is able to join us for this celebration and recognition of his formative years in Upper Arlington.
We hope you'll be there too. Click here to learn more about the Jack Nicklaus tribute and for additional event details.