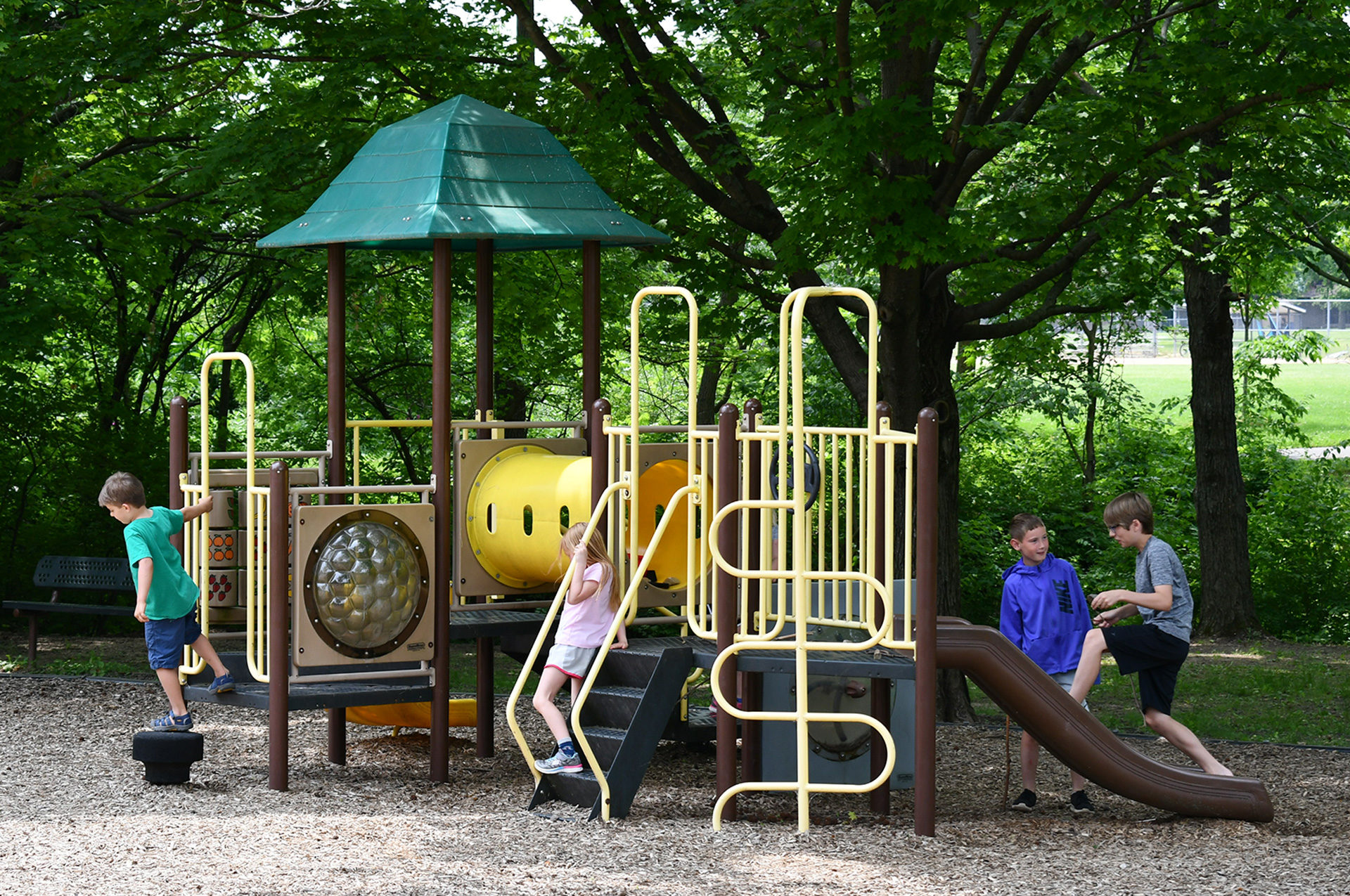 Join Parks & Recreation at an Open House to Discuss Future Park Improvements
After receiving public feedback earlier this summer regarding playground style options for the Reed Road Park playground replacement project, the City's Parks & Recreation Department has developed a proposal of what components to include in the playground, and now invites residents to help select the final design.
An open house has been scheduled for 6:30-7:30 pm, Thursday, September 19 at the Municipal Services Center, 3600 Tremont Road. Join members of the Parks & Recreation Department to discuss the proposed improvements, to share ideas and offer feedback on the final design.
If you are unable to attend the open house, an online survey will be made available from September 16-30, so that you can still provide feedback on the playground. To access the survey beginning September 16, visit www.surveymonkey.com/r/reed-road-playground.
The findings and recommendations will be shared with the Parks & Recreation Advisory Board at its Wednesday, October 9 meeting, which begins at 6:30 pm, at 3600 Tremont Road. Staff will then finalize project specifications and proceed with installation. The new playground is expected to open in April of 2020.
Members from Parks & Recreation and the Engineering Division will also be sharing details of the final design and construction timeline for the Northam Park sidewalk improvement project. This enhancement will widen the existing sidewalk along Northam Road–between Tremont Road and Andover Road–improving pedestrian mobility and access to Northam Park. This project has an expected completion date of spring 2020.
If you have questions or comments about either of these improvement projects, contact the Parks & Recreation Department, at 614-583-5300 or parks@uaoh.net.