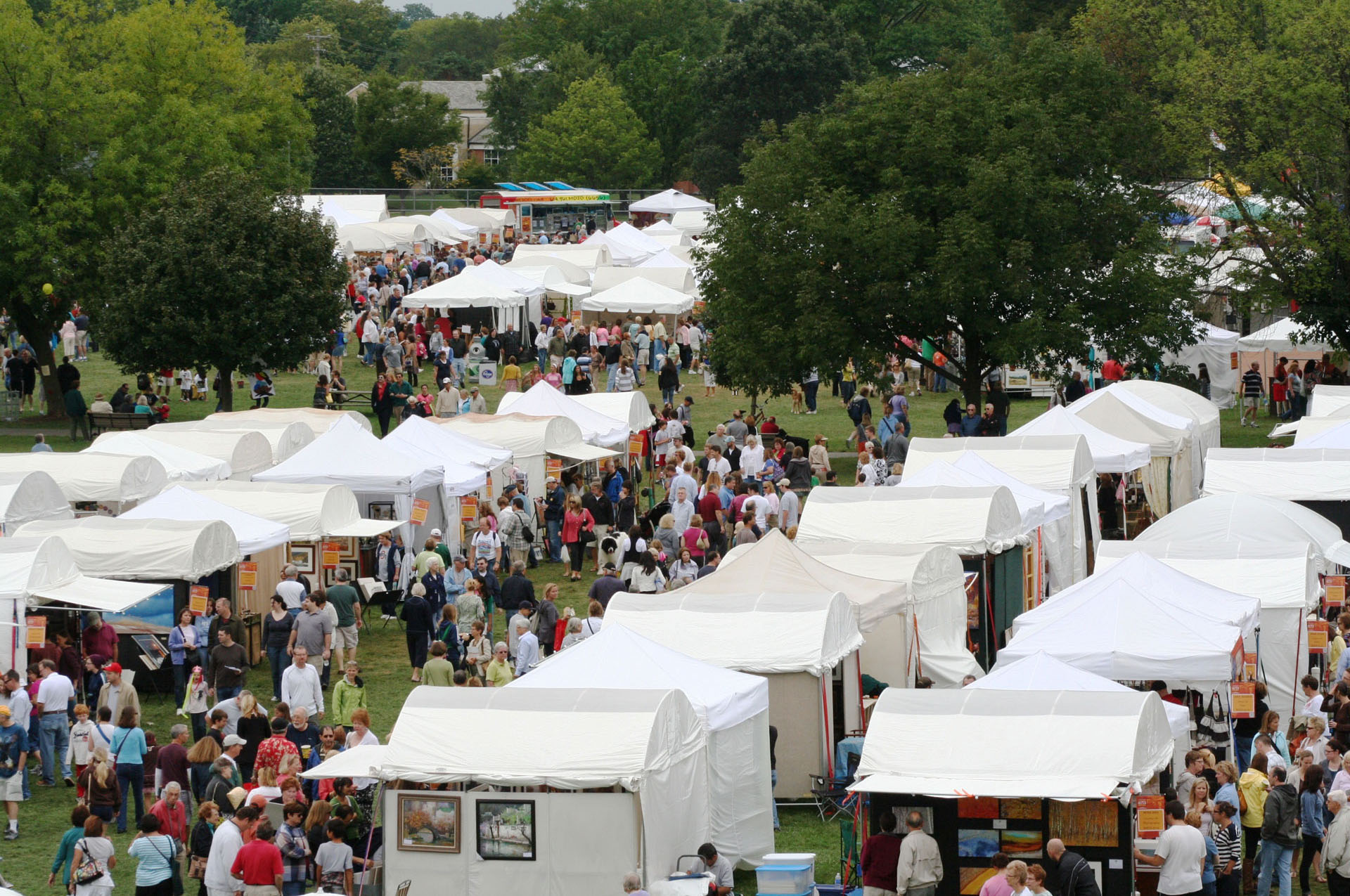 Labor Day Arts Festival—A UA Treasure Not to be Missed
Whether you're an artist or an art lover the Upper Arlington Labor Day Arts Festival—one of the region's premiere showcases of artworks in all manner of media—is not to be missed. Held in our picturesque Northam Park, the 53rd Labor Day Arts Festival is slated for Monday, September 2 from 10 am to 4 pm. Admission is free as always, and there will be plenty of refreshments and entertainment—not to mention art—to keep you busy.
Two particular areas to pay attention to would have to be the Emerging Artists booths and last year's Best of Show award recipients. The Emerging Artists' Program was created to help launch the next generation of artists, pairing them with festival veterans in a mentoring program, and providing an opportunity to showcase their works to attendees. The Best of Show winners are named at approximately 1 pm, if you are interested in zeroing in on this year's attendee favorites. You can also check out last year's winners—a great place to start if you're looking for unique artworks.
The Art Activities area is always a draw for children of all ages. This year, they can enjoy balloon sculptures, butterfly finger puppets, face painting, making and playing musical instruments, and learning how intricate henna designs are made. Add to that musical entertainment and refreshments, and the Festival makes for a great family day soaking up the arts in UA.
An event of this magnitude is the result of the efforts of many groups, organizations and individuals. Besides the year-round work of the Cultural Arts Division and Commission, the Festival is made possible thanks to sponsors that include PageTech Limited, Wright Patt Credit Union, Ohio Arts Council, National Carts, SHARE and the Tri-Village Chamber Partnership. As the event nears, additional City divisions become involved, from Police and Fire handling traffic and safety issues to the Parks & Forestry, Streets and Electrical divisions providing the event's logistical needs.
Enjoy!
Click here for a full run down of the day's activities.