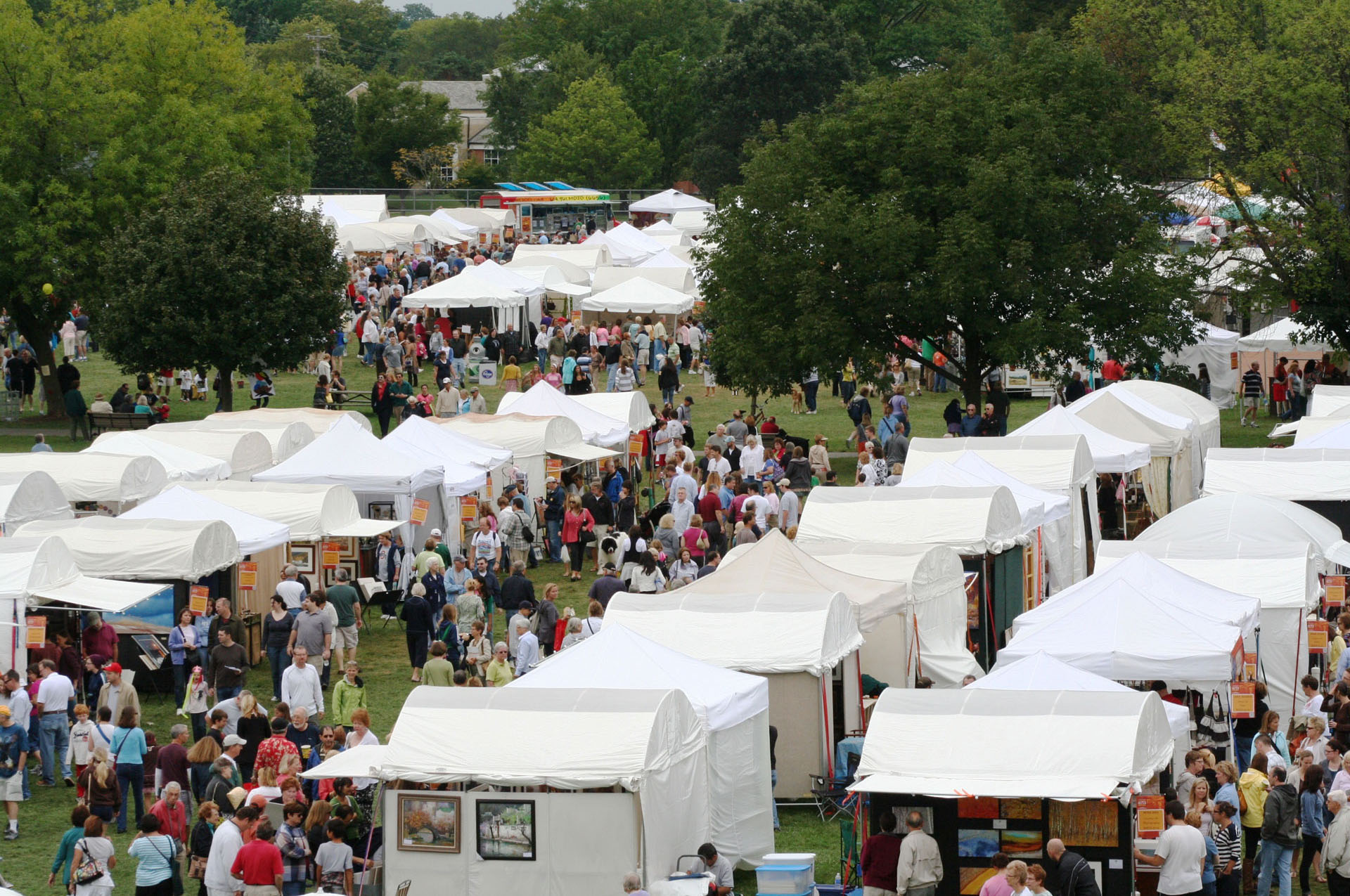 Labor Day Arts Festival—It's Great to Be Back!
Whether you're an art lover or someone who enjoys the community's family-oriented special events, the Upper Arlington Labor Day Arts Festival—one of the region's premiere showcases of artworks in all manner of media – is back! Held in our picturesque Northam Park, the 54th Labor Day Arts Festival – featuring nearly 120 artists – is slated for Monday, September 6 from 10 am to 4 pm. Admission is free as always, and there will be plenty of refreshments and entertainment – not to mention art – to keep you busy.
Immerse yourself in hands-on art activities, live music, and the opportunity to explore and purchase fine art and fine craft work from some artists working in a variety of media, including paintings, photography, jewelry, pottery, sculptures and mixed media. There will also be plenty of food and drink options, provided by 17 festival foodies ranging from Pitabilities, Kona's Ice, The Cheesy Truck to so much more!
The Art Activities Area will look a little different this year to allow for social distancing and a safe event. While the area is normally a "free draw" for all ages, this year will have pre-made art sets for families to grab and take back to a table of their choosing. The lovely art kits will be provided by our friends at the UA Libraries, Cover to Cover, and Musicologie. It will be important to keep one family per table as we are being cautious of everyone's situation and the recent variants of COVID-19. Our volunteers will be more than happy to help and ensure that this will be a safe and outstanding event for all!
With an event of this magnitude, it is crucial to recognize the efforts of many groups, organizations and individuals. Besides the year-round work of the Cultural Arts Division and Commission, the Festival is made possible thanks to sponsors that include PageTech Limited, Wright Patt Credit Union, Ohio Arts Council, National Carts, SHARE and the Tri-Village Chamber Partnership. As the event nears, additional City divisions become involved, from Police and Fire handling traffic and safety issues to the Parks & Forestry, Streets and Electrical divisions providing the event's logistical needs.
Enjoy!
Click here for a full run down of the day's activities
Click here for a full run down of the day's activities.