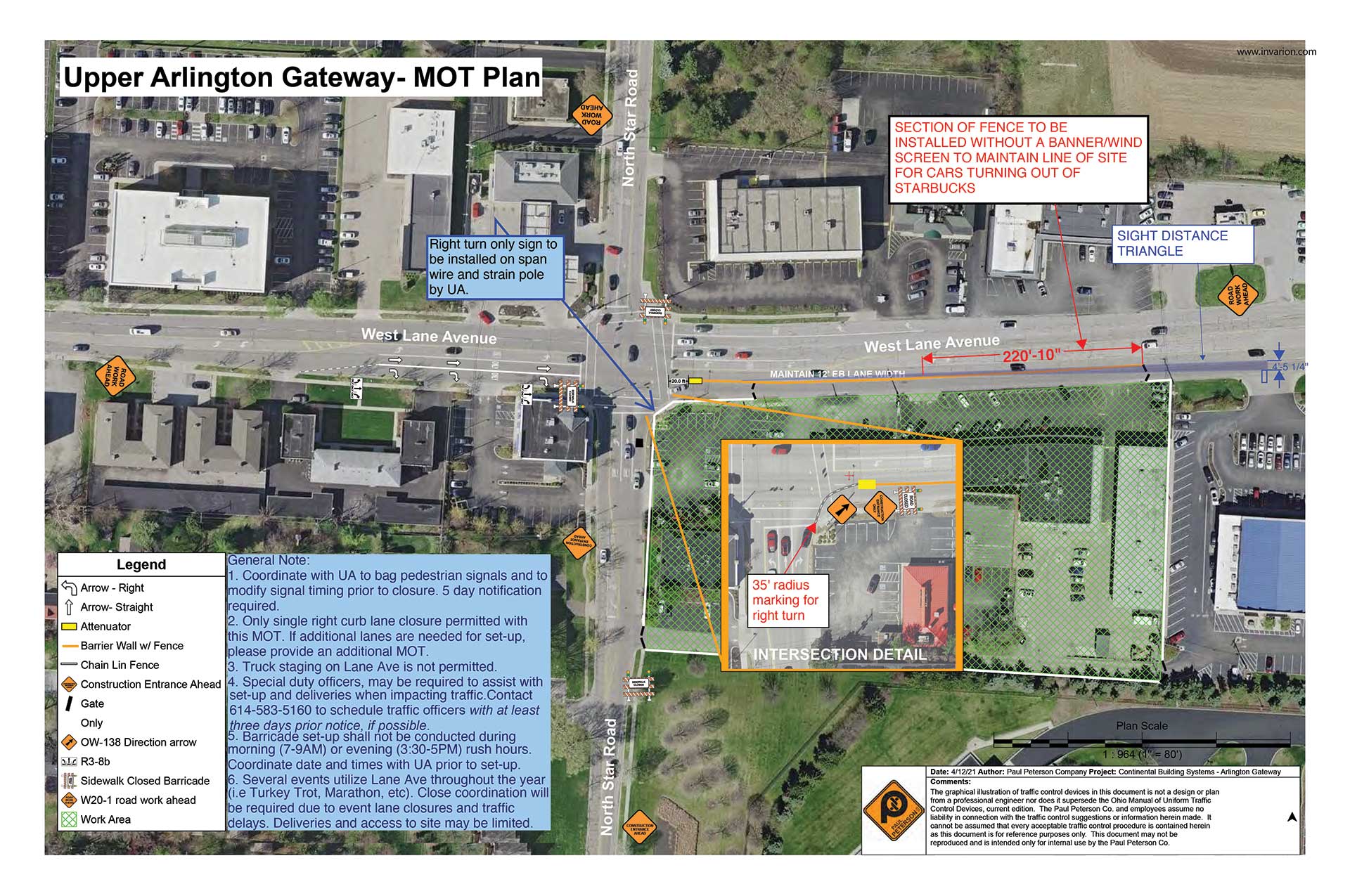 Lane Avenue at North Star Road Lane Restriction
On Tuesday, July 6, the eastbound right traffic lane will be closed on Lane Ave at North Star Road to facilitate the construction of the Arlington Gateway Project. The traffic lane closure will remain in effect during the construction of the project.
If you have any questions, please contact the Engineering Division, at 614-583-5360.