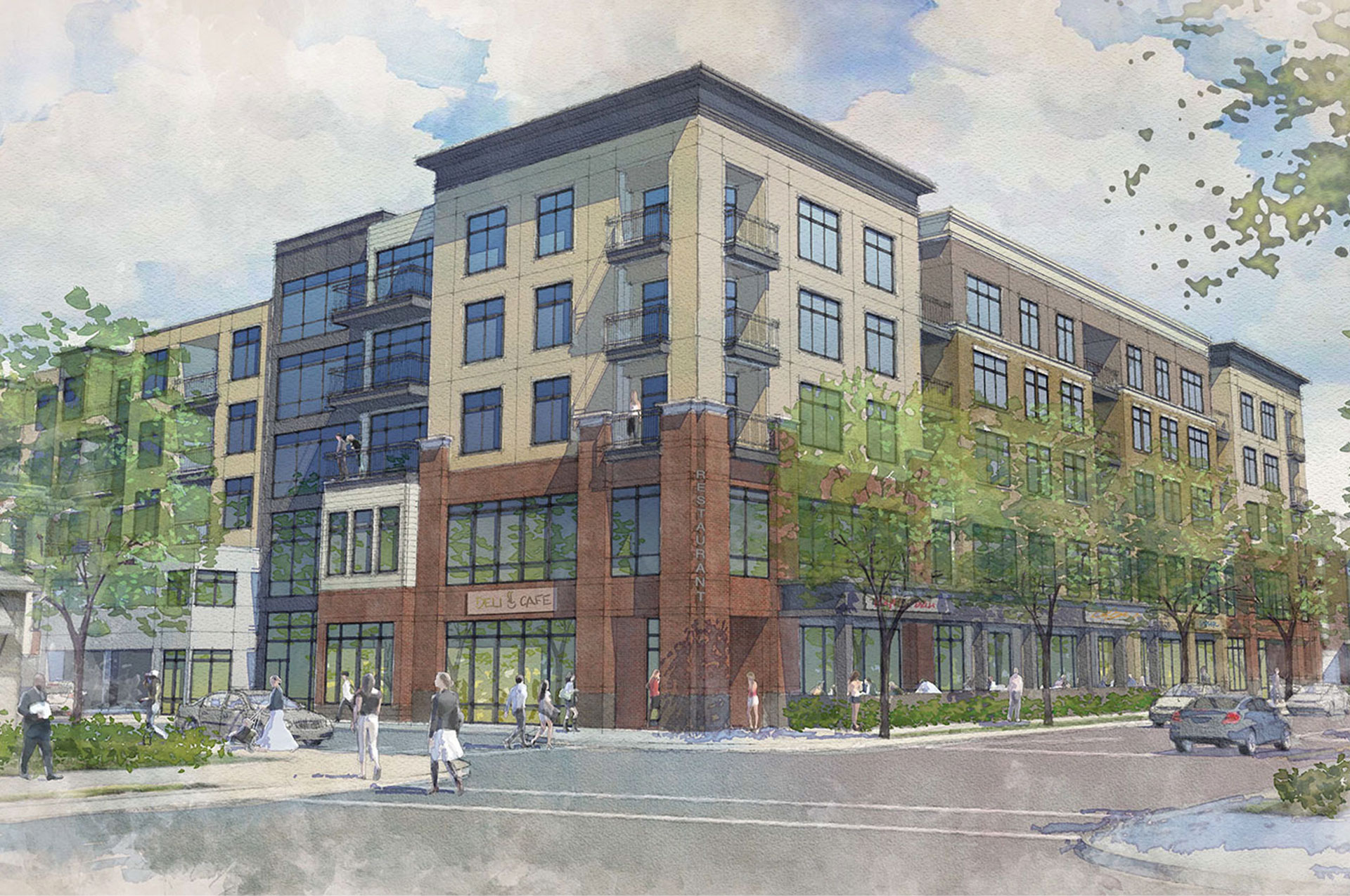 Lane Avenue Business Corridor Survey Findings
In recent years, the community has witnessed some significant changes within the Lane Avenue business area. As one of the community's most desirable commercial districts, and with easy access to OSU and Columbus, this trend is sure to continue. And as 2019 begins, the start of construction for Crawford Hoying's second mixed-use development project on the north side of the street is not far away.
Depending on the size and scope of some of these redevelopments, community interest and discussion—particularly within the surrounding neighborhoods—has occurred to varying levels as these projects have worked through the public review and approval process.
As the City works to encourage and facilitate reinvestment in the area, City Council and the Administration are very sensitive to the questions and concerns of neighbors that naturally arise when change is occurring to this level. With several significant projects complete, under construction or about to begin, Council felt that 2018 would be a good time to conduct a survey on the Lane Avenue business area to better understand community sentiment on what is happening.
The Lane Avenue Business Area Opinion Survey was fielded mid-December 2018 by Fallon Research & Communications, Inc. Telephone interviews were conducted with 301 randomly selected registered voters with residential, VOIP or cellular telephone numbers. The margin of error is plus/minus 5.64% based on a confidence level of 95% (i.e., if more surveys were taken, for every 95 out of 100 conducted, responses would be within 5.64% of these results).
Summary of Survey Findings
General
72.1% of respondents agree UA is going in the right direction.
74.9% rate the City's communications efforts as Excellent or Good.
Top sources for UA news and information:
22.8% read the weekly newspaper
20.3% obtain updates via social media
22.1% read City e-mails and mailings
About the Lane Avenue Business Area
The findings summarized below indicate that the community as a whole is satisfied with what has been taking place in the Lane Avenue business area, and they enjoy the resulting access to amenities, shops and services.
66.1% were satisfied with recent developments in the area.
90.2% were satisfied with the types of business in the area.
55.3% were satisfied with steps taken to manage traffic.
60% were satisfied with steps taken to manage parking.
71% were satisfied with walkability of the area.
65.5% were satisfied with steps to ensure safe crosswalks in the area.
Ratings for the City's efforts to listen to residents in the area were 39.8% excellent/good, 22.5% fair, 12.1% poor and 25.5% unsure.
78% agree the new construction in the area is of high quality, attractive and enhances the area.
81.4% agree the new construction has improved quality of life by offering accessible shopping amenities.
Looking ahead, the survey touched on areas that should be focused on or taken into consideration as future projects and changes in the area are proposed.
Respondents felt that priorities for future plans should include walkability (25.6%), parking (23.7%), trees and landscaping (16.5%), public gathering spaces (12.4%), and pedestrian crosswalks (8.9%).
63.8% oppose adding more hotels to the area beyond the existing hotel and the second hotel that is pending as part of the Crawford Hoying project.
58.5% favor adding more housing options such as apartments, townhomes and condominiums.
74% favor adding more street crossings on Lane Avenue.
Opinions on increasing density for more stores, businesses and housing were mixed, with 42.9 in favor and 44.9% opposed.
Relative to the height of new projects, 49.6% opposed and 36.8% favored increasing height.
The entire survey document can be accessed by clicking here.