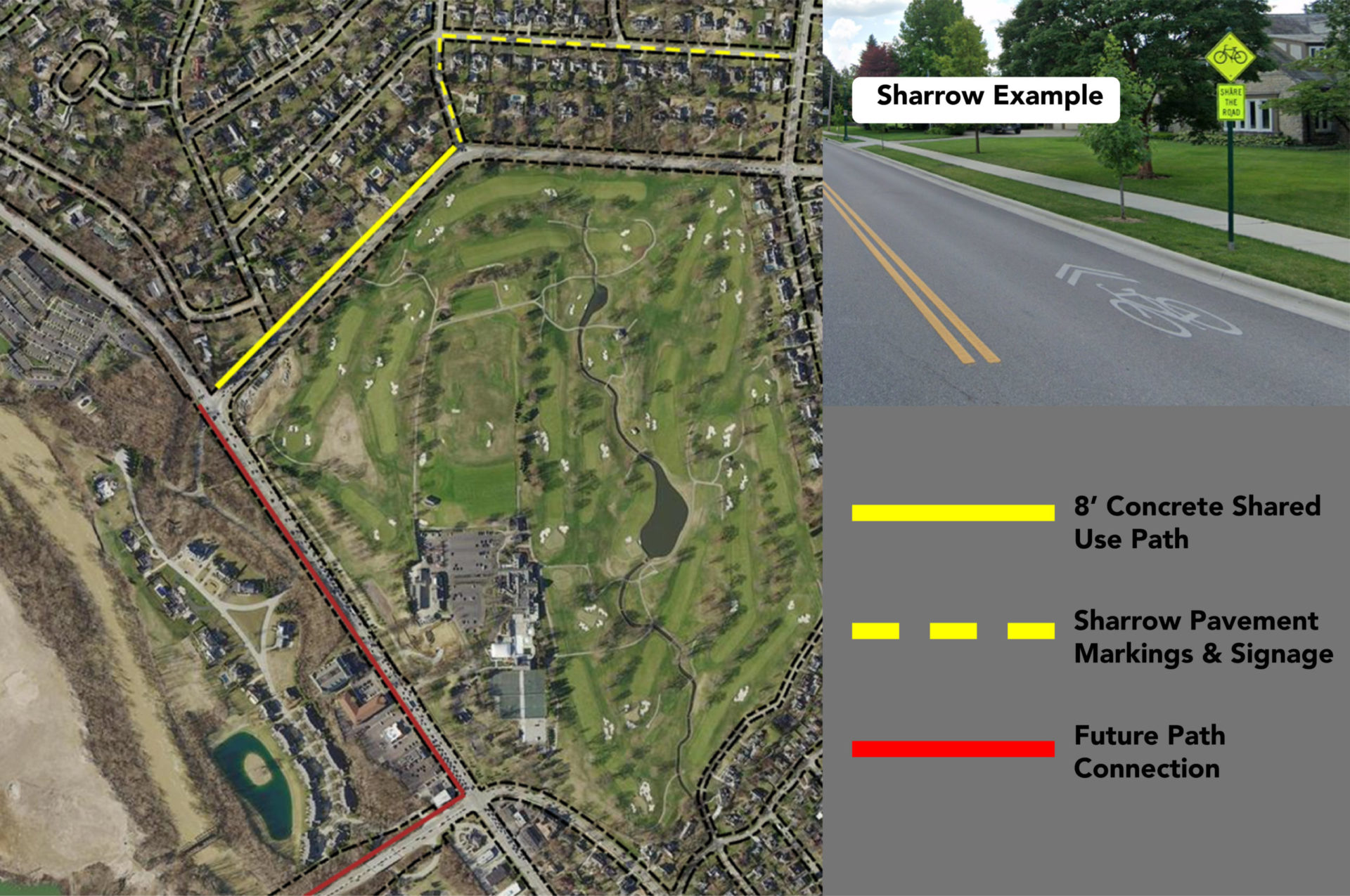 Plans for Enhanced Connectivity to the New Quarry Trails Metro Park
A focus of the City in recent years has been to expand its network of sidewalks, bike paths and shared-use paths to provide safe connections for pedestrians, joggers and bicyclists both within neighborhoods and to community destinations, such as our schools, parks and business districts. In a broader context, the City is also participating in conversations with Columbus and other adjacent municipalities to consider and pursue opportunities for connecting the region's growing network of bicycle trails.
Since Columbus and Franklin County Metro Parks announced its plans for the new Quarry Trails Metro Park to the immediate west of Upper Arlington, the City's Engineering Division has been exploring options for providing safe and convenient pedestrian and bicycle connections to the Scioto River and ultimately to the new park, which promises our community a new and exciting opportunity to engage in outdoor recreation activities not available within our own park system.
As part of these connections, the division has been reviewing options along the Lane Avenue corridor, an important east-west connector both within our community and beyond. Having shared preliminary plans with residents in the area, the Engineering Division has made some adjustments to its proposal based on the feedback received, with the prospective project now comprised of the following:
A shared-use path running from Riverside Drive to Asbury Road
A "sharrow" running north from Lane on Asbury Road to Onandaga Drive, and then east on Onandaga to connect with existing connections along Tremont Road.
The image above features a map of the proposed route and an example of a sharrow that is in use on Tremont Road, between Lane Avenue and Northam Road.
To help fund this proposed connection, the City applied for a State Capital Grant, and we are pleased to report that we have been successful in this effort. The grant will fund a majority of project costs, with construction scheduled for 2022. Detailed design will begin early in 2021 and Engineering will host a kick-off public meeting to discuss these plans and obtain input from residents in the area.