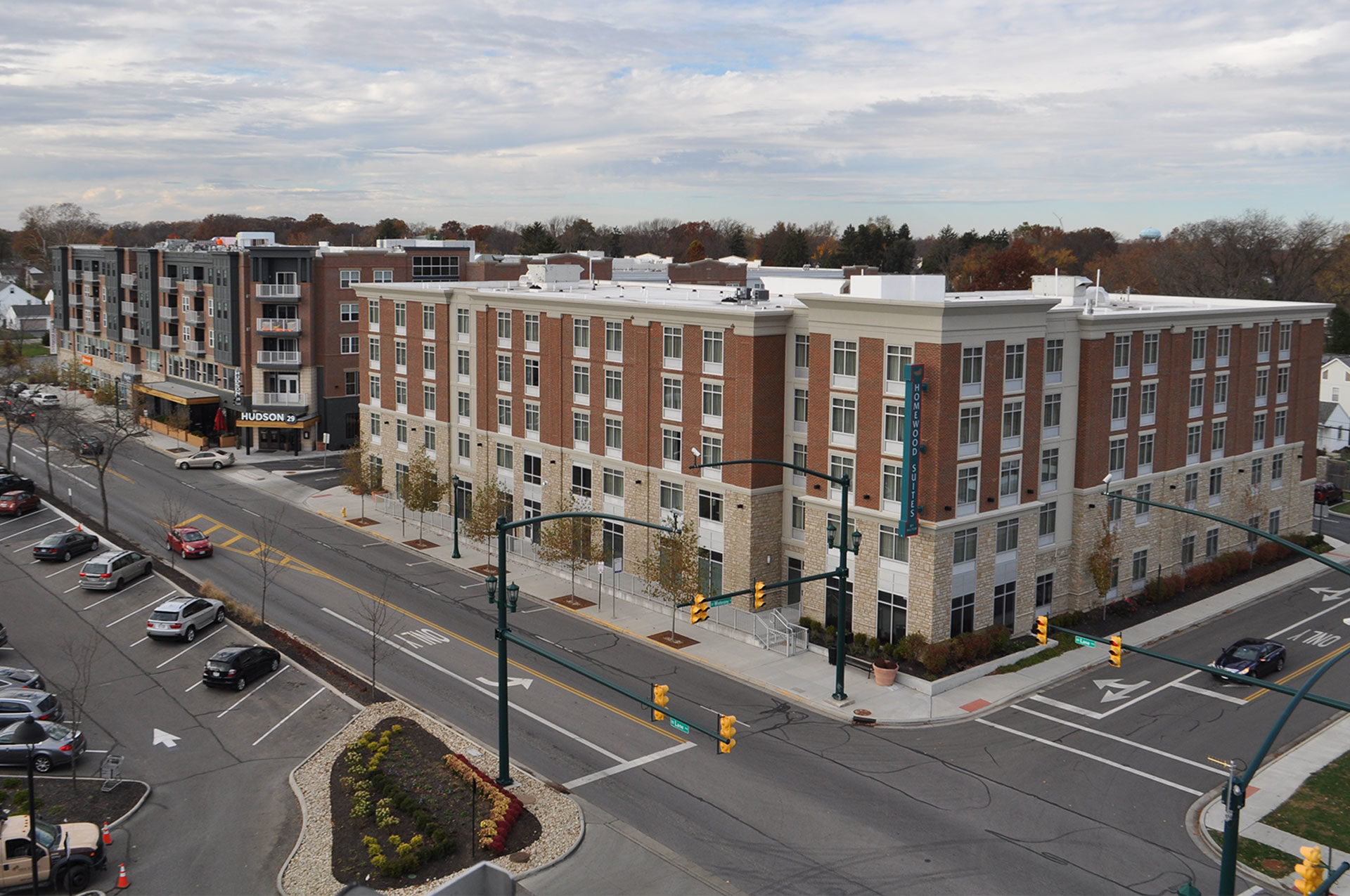 Lane Avenue Planning Study Report
The Lane Avenue corridor is the City's most rapidly evolving commercial district. This transformation has enhanced the area's vibrancy and appeal, providing new dining, retail, housing and service options–including the community's first hotel, with a second hotel nearing completion. As the area has changed, the City has implemented measures to address parking and traffic concerns, provide transitional buffers from the commercial district into adjoining residential neighborhoods, and to enhance pedestrian and bicycle access where possible.
With new developments already underway and on the horizon, combined with the pressures of a growing region, the Lane Avenue Planning Study was initiated in August of 2019 to help the City better understand the impacts of future growth and put in place a framework to guide this growth.
The consultant team led by OHM Advisors crafted an extensive study process that included:
Three phases of citizen engagement—including public meetings, community pop up activities and online surveys—which provided opportunities for residents to learn about the significance of the business district for Upper Arlington's future and an opportunity to provide input on what they believe should be priority considerations.
A detailed review of pertinent guiding documents, such as the Master Plan, Unified Development Ordinance, past studies, and survey data.
Development of streetscape standards to enhance the district, with a focus on pedestrian activity, accessibility, outdoor dining, and opportunities for public art and public gathering spaces.
Recommendations for modifying the City's Planned Mixed-Use District regulations for the Lane Avenue district.
A comprehensive traffic evaluation of Lane Avenue, from Riverside Drive to State Route 315, which included current and projected traffic counts and development of a phased approach to congestion mitigation and parking requirements.
With the study process nearing its end, OHM representatives and staff will be presenting a summary of the process, findings and recommendations to City Council, with the following discussions currently scheduled:
Council Conference Session: 7:30 pm, Monday, June 15 – details of the study process, development of the framework plan and accompanying concepts, as well as a presentation on the traffic study.
Special Council Conference Session, 7:30 pm, Monday, June 29 – a presentation of recommended updates to the Lane Avenue Planned Mixed-Use District regulations within the City's Unified Development Ordinance.
Both conference sessions will be held via video conference, which are live streamed on the City's website and Facebook page. Details for watching or hearing the meeting via Zoom video or by telephone can be found in each meeting agenda.
Full details of the Lane Avenue Planning Study can be found by clicking here.