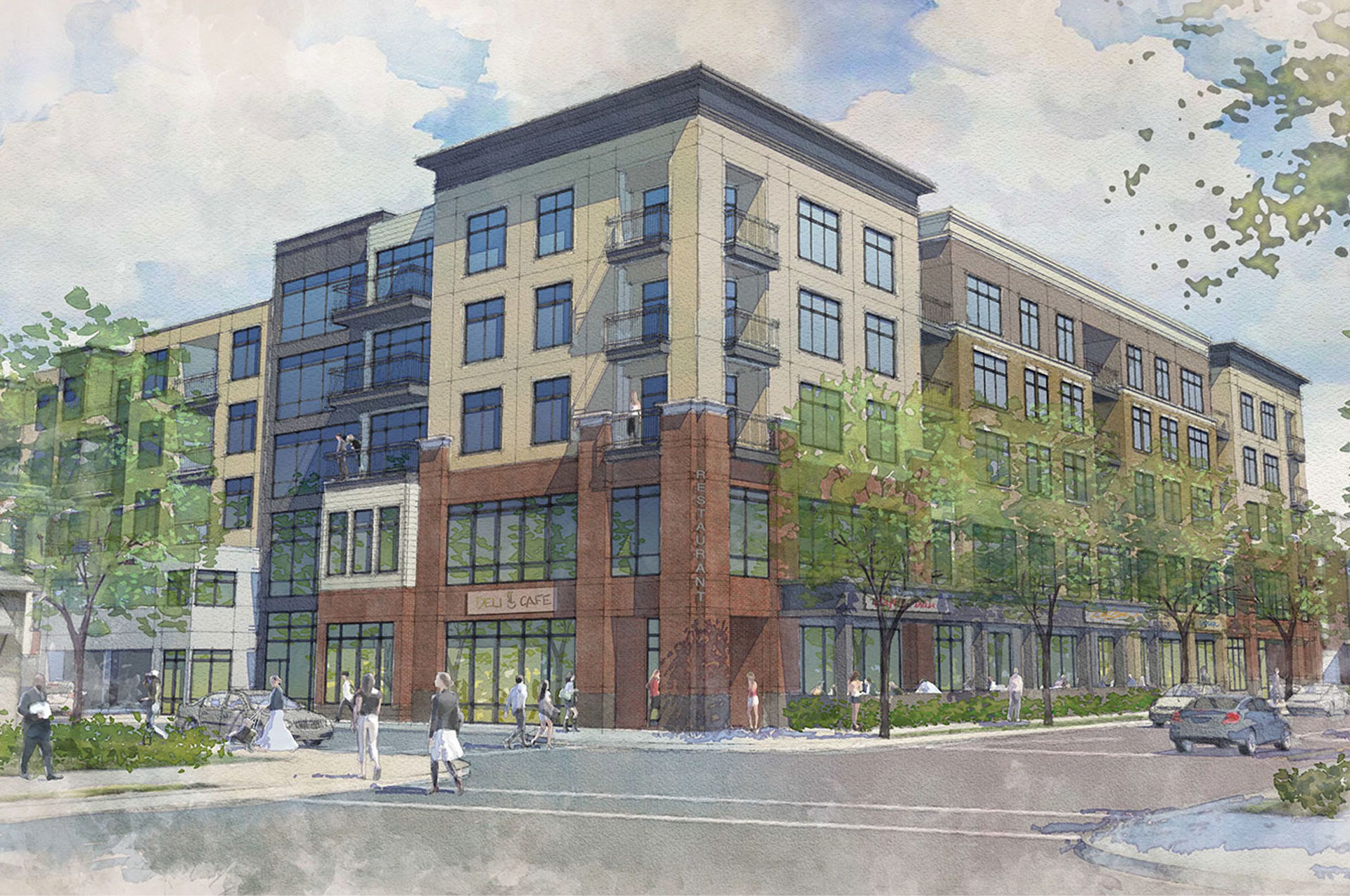 In recent years, the Lane Avenue business district has seen unprecedented reinvestment. The results to date have enhanced the district's vibrancy, providing new dining, retail and service options for residents. Concurrently, the City has implemented measures to address parking and traffic concerns, provide transitional buffers from the commercial district into the adjoining residential neighborhood, and to enhance pedestrian and bicycle access.
A statistically valid survey on the corridor was conducted at the close of 2018. The results indicated high levels of resident satisfaction with the recent developments, increased access to shops and amenities, and the steps taken to mitigate traffic and access.
With new developments on the horizon—such as The Lane II (which begins construction this summer) and Arlington Gateway—combined with the pressures of a growing region, Council believes it's time to take a wholistic look at the district to better understand the impacts of future growth, and put in place a framework that will help guide this growth in a way that best benefits the community.
Expected to begin this summer, a consultant will be secured to conduct a comprehensive study that will include:
Developing commercial streetscape standards to enhance the business district, with a focus on pedestrian activity, bicycle accommodations, transit use, outdoor dining, and opportunities for public art and public gathering spaces.
Reviewing and making recommendations for modifying the City's commercial design standards.
A comprehensive traffic evaluation of Lane Avenue, from Riverside Drive to State Route 315—to include traffic counts and projecting maximum future development counts—to develop a phased approach to congestion mitigation and parking requirements.
The study process is expected to include an extensive citizen engagement component, providing opportunities for residents to learn about the significance of the business district for Upper Arlington's future and to provide input on what they believe should be priority considerations.
The City has issued a Request for Qualifications to secure an experienced consultant that can meet the needs of this comprehensive study. A recommendation will be presented to City Council at the July 8 City Council Meeting.
Pending Council's authorization to proceed, the study is expected to begin this summer. Please watch for additional details and ways to become involved.