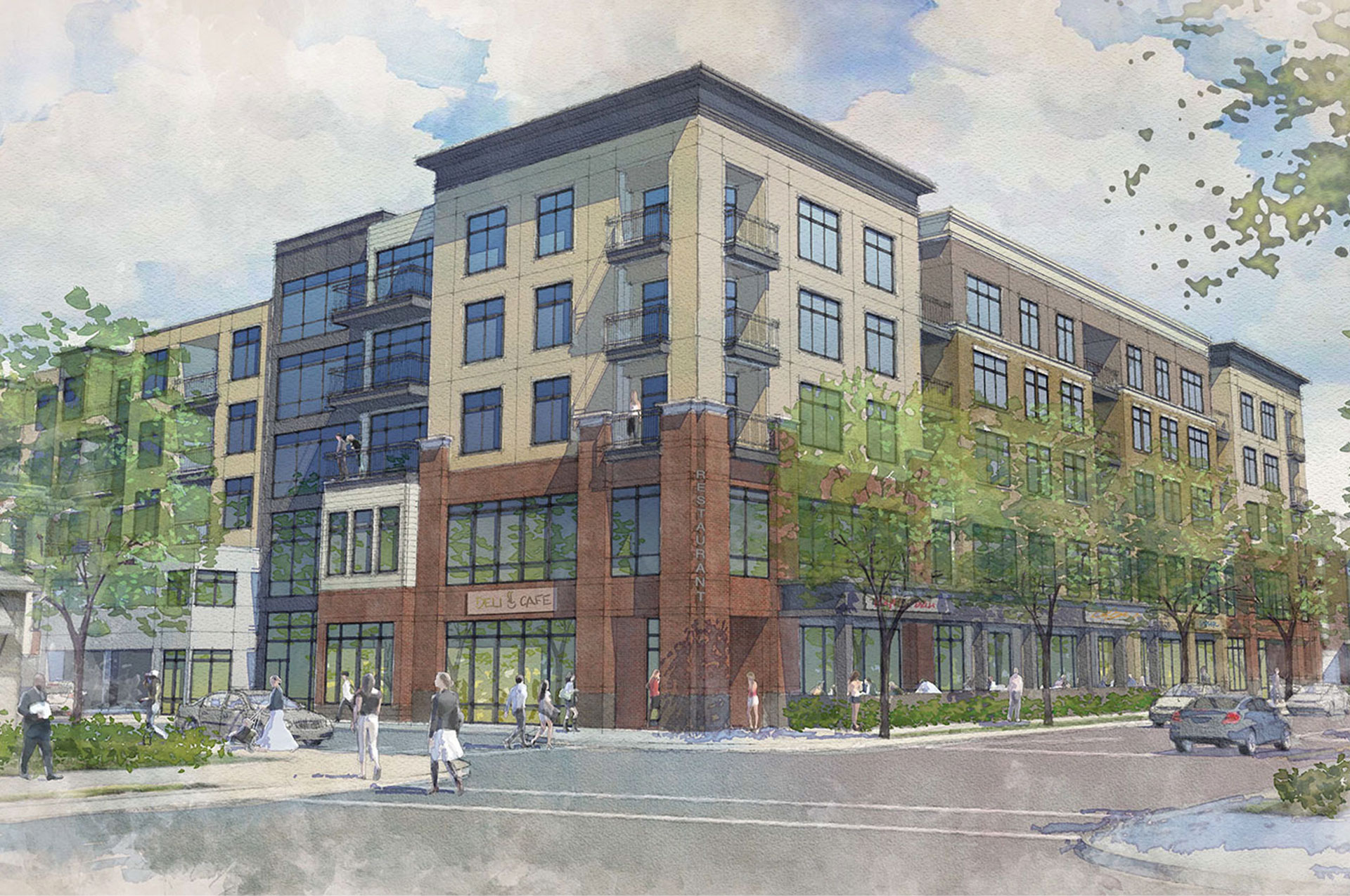 Lane II Project Constructions Begins Early June
Developers of the first mixed-use development and hotel on Lane Avenue—Crawford Hoying—are readying to begin construction of the Lane II. Construction for the entire project is scheduled to occur from June 2019–November 2021, with several phases of work anticipated.
Project Details
East of Westmont Boulevard:
A five-story, 116-room TownePlace Suites Hotel facing Lane Avenue.
Two condominium buildings behind it, along Westmont Boulevard. One building is four stories with four units, the other three stories with four units.
Surface parking is located behind the housing units and would connect with surface and structured parking at The Lane to the immediate east of the project site.
One single family home that was part of the original proposal will now remain in place, further expanding the transitional feel from the hotel into the neighborhood.
West of Westmont Boulevard:
Located on the west side of Westmont Boulevard, this portion of the project required the rezoning of several properties from R-1c (One-Family Residence) to Planned Mixed Use District-Lane Avenue. This phase includes:
A five-story, mixed-use building.
Two restaurants on the ground floor.
20,000 square feet of office space on the ground and 2nd floors.
Residential units on the 3rd-5th floors.
A 248-space parking garage wrapped by two-story townhomes to the north.
A new access road between Westmont and Chester to the immediate north of the project.
Construction Schedule
The following schedule shown below was provided by the developer team and is subject to adjustments:
Month of June 2019: demolition of all existing structures.
July–November 2019: relocation of utilities.
July 2019–September 2020: Construction of the hotel on the site east of Westmont.
November 2019–March 2021: Construction of the mixed-use project on the site west of Westmont, including the new access road between Westmont and Chester.
March 2020–March 2021: Construction of the condominium buildings on Westmont.
April 2020–August 2020: Westmont Boulevard and Lane Avenue right-of-way improvements.
August 2020–November 2020: Chester Road and Lane Avenue right-of-way improvements.
Construction staging and parking will be contained within the project site during all phases of work. All construction traffic will be directed into and away from the site via Lane Avenue.
The City is finalizing negotiations with the developer relative to a proposed Development Agreement for this project. City Council is scheduled to discuss this at its June 3 Council Conference Session.
Click here for full project details and updates as construction gets underway.