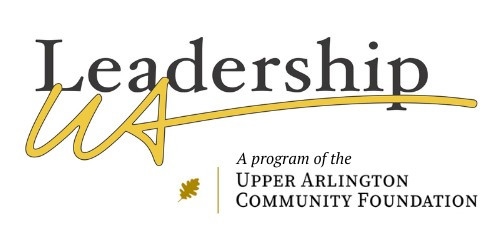 Leadership UA Class of 2023
You know you're an active Upper Arlington citizen when you've undergone some of our community involvement rites of passage. If you've ever "Walked" or donned a gold jacket for the UA Civic Association, you're involved. If you've sat on a board or task force, or participated in a focus group, you're involved.
If you are serious about making a difference and you have interest in personal and professional development, the Leadership UA program provides a unique means to enhance your leadership skills and gain a greater understanding of the inner workings of your hometown, while networking with like-minded, soon to be friends. The program is open to anyone who lives or works in UA.
For three decades, Leadership UA has been successfully guiding its adult students through the ins and outs of Upper Arlington's history, government, education and community services. Throughout the course—which runs from late September through late April—participants are afforded incredible networking opportunities while engaging in hands-on leadership development exercises and practices that prove invaluable both professionally and personally once they emerge as Leadership UA graduates.
A program standard is the class project, as participants brainstorm, set a path and implement service projects that benefit our community in a number of ways. Leadership UA also focuses heavily on keeping program graduates networking with each other and in the loop on community issues. Graduates have opportunities to serve on the Leadership UA Board to help plan and enhance the programming for future students, alumni are invited to a reception each holiday season, and a sumptuous graduation ceremony and celebration is open to all each spring. And come election season, the group hosts a Candidates night for citizens who choose to run for positions on City Council and the UA School Board.
Leadership UA is currently accepting applications for its 2022/2023 program through September 9. The cost of $875 covers everything, meals before each meeting included, and oftentimes employers will partially or fully cover the costs for your involvement. Click here for additional details.