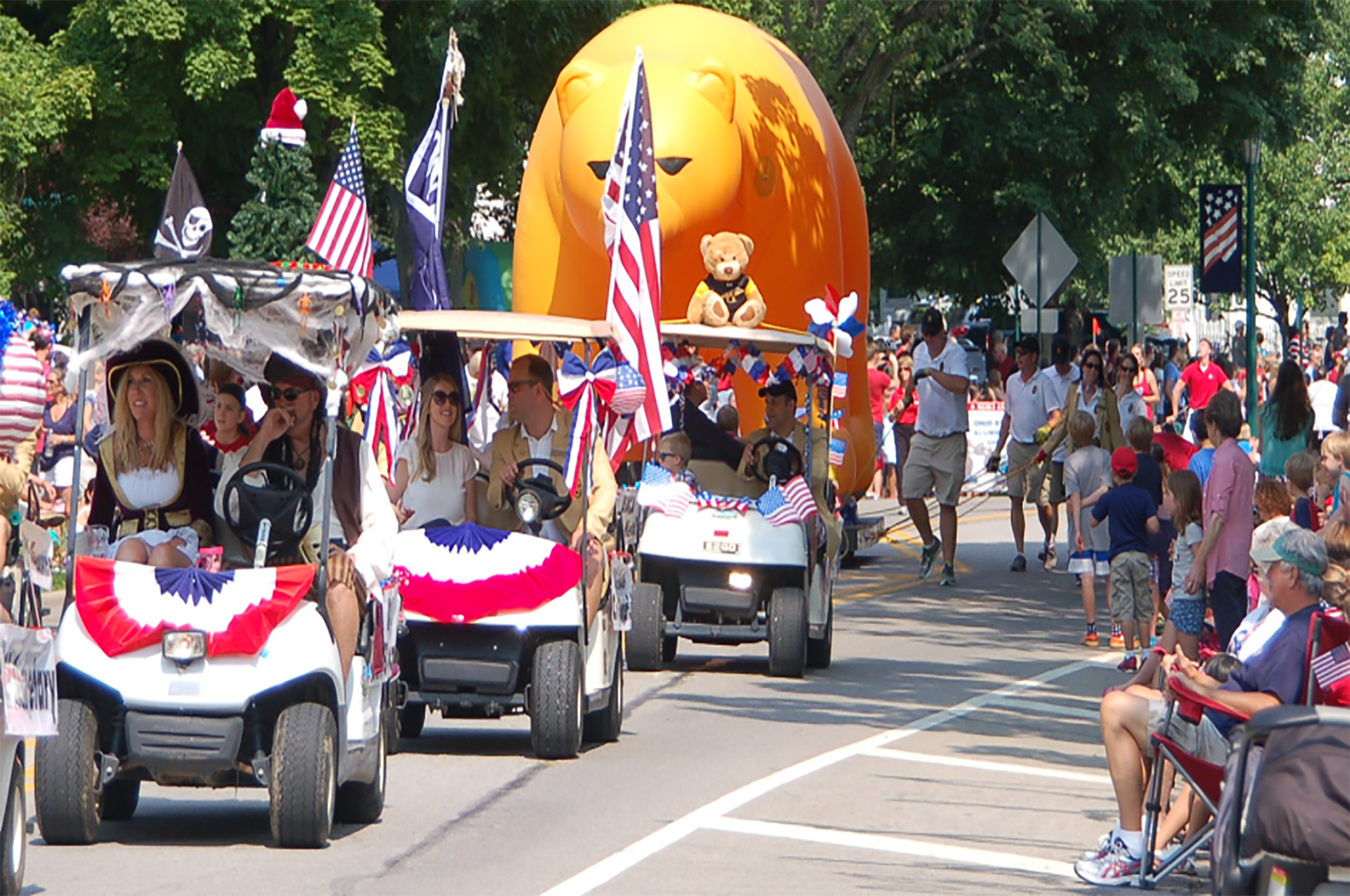 Let's Celebrate Independence Day
Upper Arlington knows how to put on an Independence Day celebration. Who needs Red, White, and Boom when the Upper Arlington Civic Association (UACA) plans a parade, evening festival and an incredible firework display to remember right here in our own backyard?
As UA enters its second century, this year's theme "The Best is Yet to Come" is fitting, following last year's Centennial celebrations. In true UA Fourth of July tradition, the parade begins at 9 am, heading south on Northwest Boulevard from Kingsdale down to North Star Road. This year's Parade Grand Marshal is UA Schools Superintendent, Paul Imhoff, in recognition of his tireless efforts to make our community's schools future ready.
Doors open for Party in the Park at 5:30 pm at Northam Park featuring The Conspiracy Band and culminate in a firework display at approximately 10 pm.
Planning and staging events like these is no small feat and it all happens thanks to the volunteer efforts of UA Civic Association member. This year's coordinators are:
Event Chairs Jim and Annie Stair
Parade Chairs Stacy and Brandon McIntire
Float Chairs Sam and Sandi Porter
Judging Chairs Michelle and Steve Gdovin
Fireworks coordinator Bill Hall
UACA President Mark Abell
When these "Fourth of July" couples first take on the role of Judging Chairs, they are committing to a four-year cycle of increasing responsibilities, ending as Chairs for the entire day. UA is fortunate to have residents willing to undertake the planning and logistics involved in enriching our community in this way.
We also have City employees who are indispensable in the day's events:
Police Division—security, traffic
Fire Division—safety, fireworks, first aid
Parks & Forestry—assist with event setup and breakdown
Public Works—placement of barricades, banners and signage
Electrical—power and lighting assistance
Community Affairs—event liaison
As you enjoy what will certainly be a fantastic celebration, please give our City workers and UACA volunteers a word of thanks.