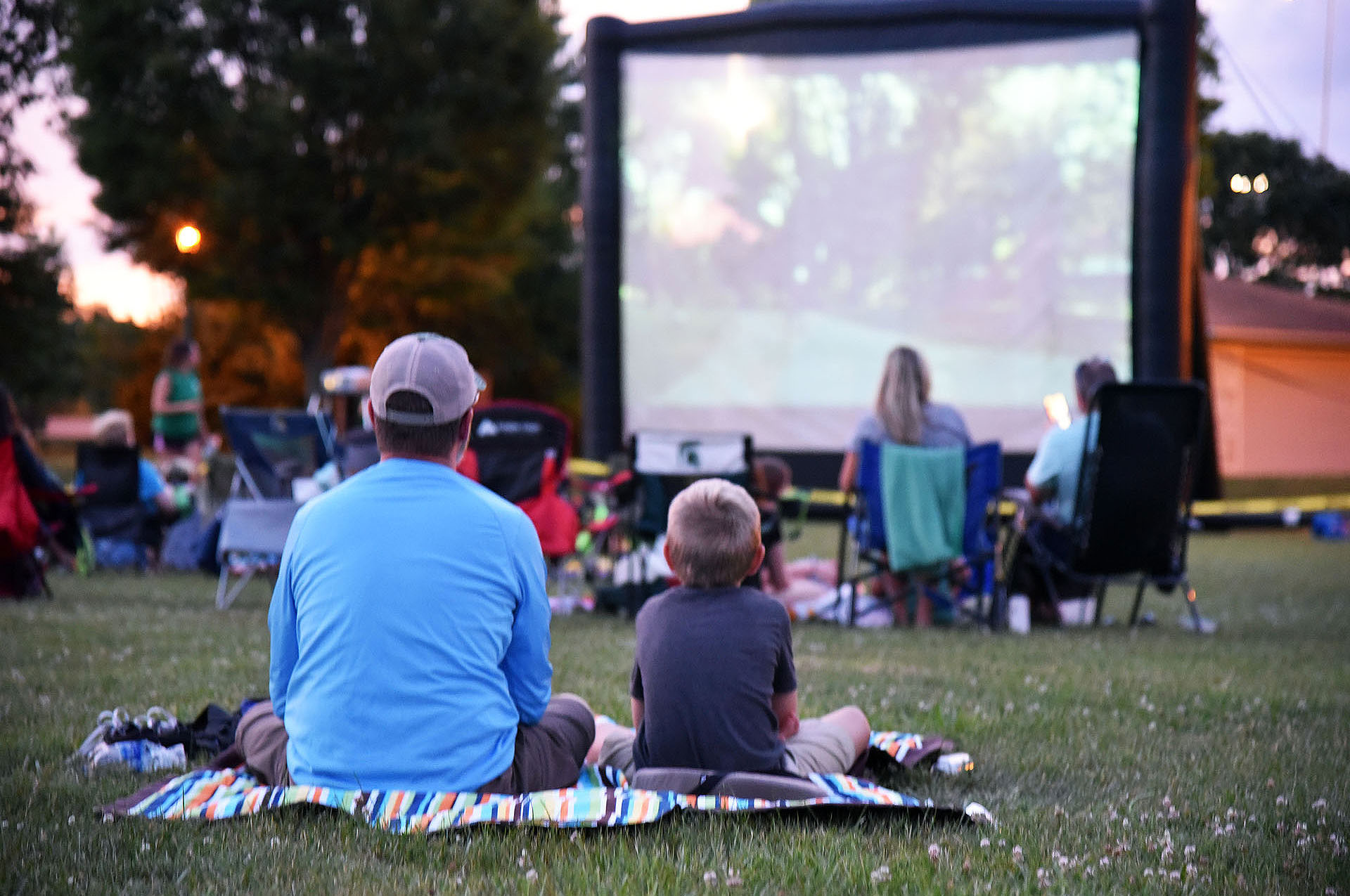 Movies in the Parks Summer Series
Grab some friends and experience the joy of movie watching in the great outdoors together. UA Parks & Recreation in partnership with the Upper Arlington Civic Association is excited to announce the lineup for this year's Movies in the Parks series. From classics to new releases, there is a movie for everyone in the family this summer!
The schedule is as follows:
Friday, June 11 – Spider-Man: Into the Spider-Verse @ Mountview Baptist Church (drive-in movie)
Friday, June 25 – The Secret Life of Pets @ Thompson Park South Shelter
Friday July 9 – The Croods: A New Age @ Sunny 95 Park
Thursday, July 15 – The Sandlot @ Thompson Park South Shelter
Friday, August 13 – Back to the Future @ Thompson Park South Shelter
All movies are rated PG and start at 7:30 pm, with the exception of The Sandlot which is part of the Summer Celebration family event and starts at 9 pm. You are welcome to bring lawn chairs, blankets and snacks to enhance your movie-watching experience. If a movie is cancelled due to inclement weather it will not be rescheduled (weather hotline: 614-583-5345).
UA Parks & Recreation is working hard to offer a safe and fun environment for Movies in the Parks. Movies will be set up with safety protocols in place. Check our Movies in the Parks calendar listing for additional details.