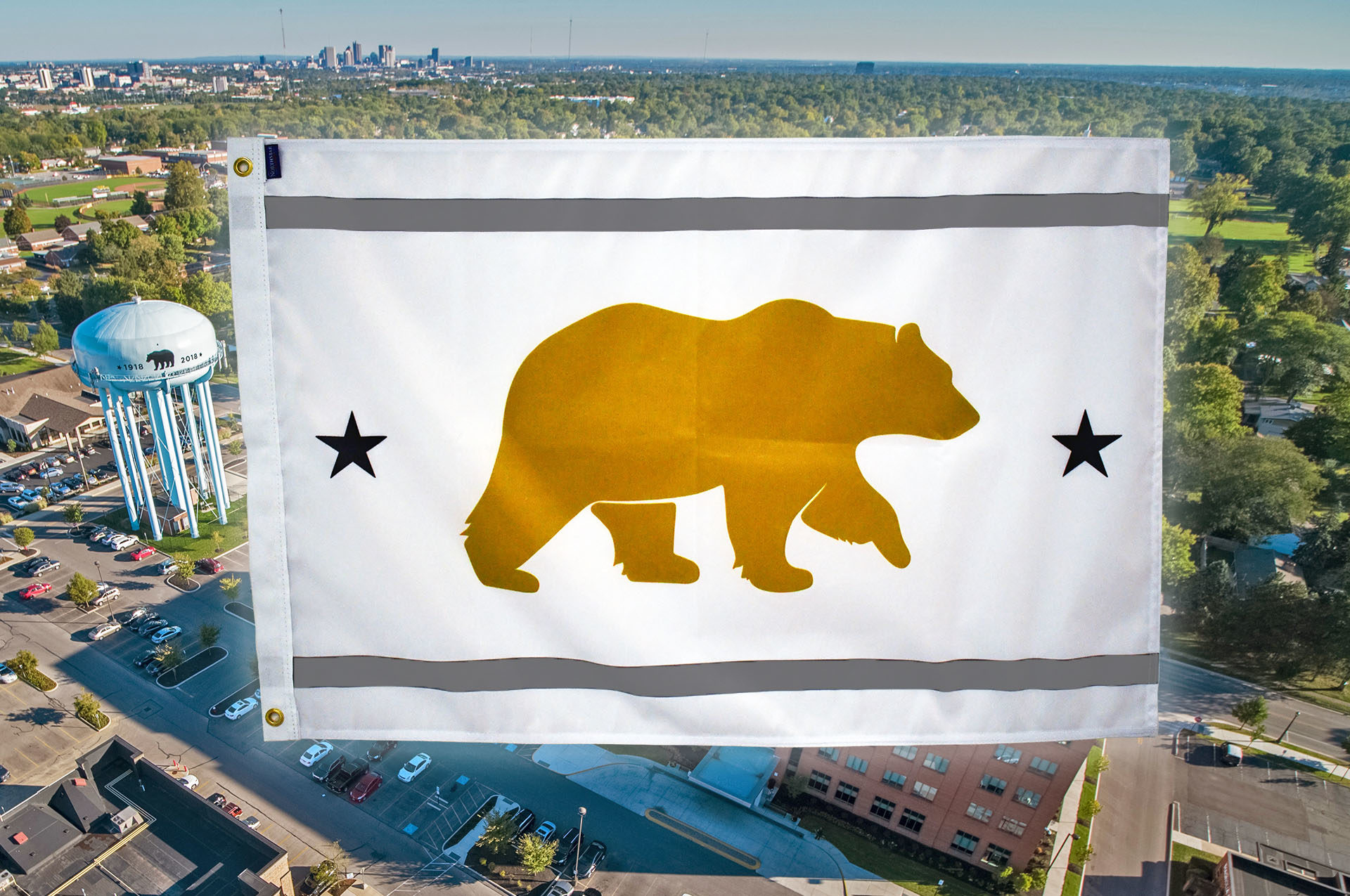 New City Flag Available for Purchase
After launching our new City logo and branding in 2019, The Community Affairs team in the City Manager's Office set about designing options for a new City flag. An extensive design and research process ensued, as the team considered what makes for a successful and memorable flag design.
In the summer, the community was asked to vote on two options. The results were tallied, with one flag emerging as the clear favorite. Fast forward to the 2020 State of the City Address on January 27, where the preferred design was unveiled and made available for residents to purchase.
Upper Arlington's new flag prominently features the Golden Bear—recognizable to all as the symbol of UA's proud heritage. Two stars represent our community's cherished past and golden future, and discreetly pay homage to Upper Arlington's most popular community celebration, the Fourth of July. Additionally, horizontal stripes above and below the bear, represent the two rivers that run on either side of our community.
The flag may be purchased for $50 from the City's online store, at upperarlingtonoh.gov/shop and can be picked up from the Finance Counter at the Municipal Services Center, 3600 Tremont Road anytime during regular business hours.