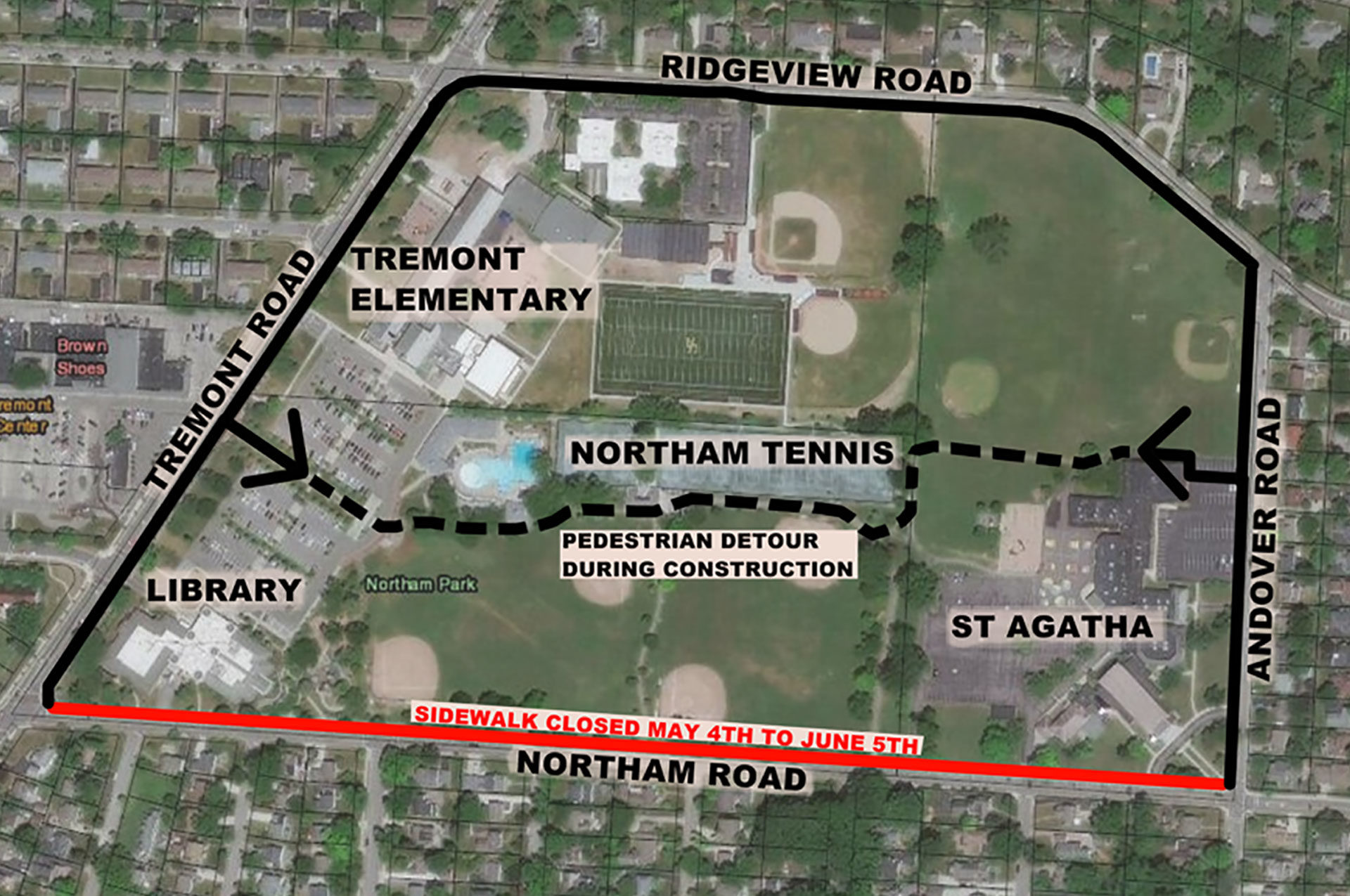 Northam Park Shared-Use Path
Installation of a shared-use path at the south end of Northam Park, adjacent to Northam Road, is scheduled to begin the week of May 11, weather permitting. The work is expected to last approximately one month.
This project will replace the existing four-foot sidewalk with an eight-foot shared-use path in order to better accommodate pedestrians, strollers and bicycles in a safe manner.
Per the map shown above, a detour is in place that will direct residents through the middle of the park, to the immediate south of the Tremont Pool and Northam Tennis courts, and to the immediate south of the St. Agatha School sports fields.
If you have any questions about this project, click here to contact our Parks & Recreation Department.