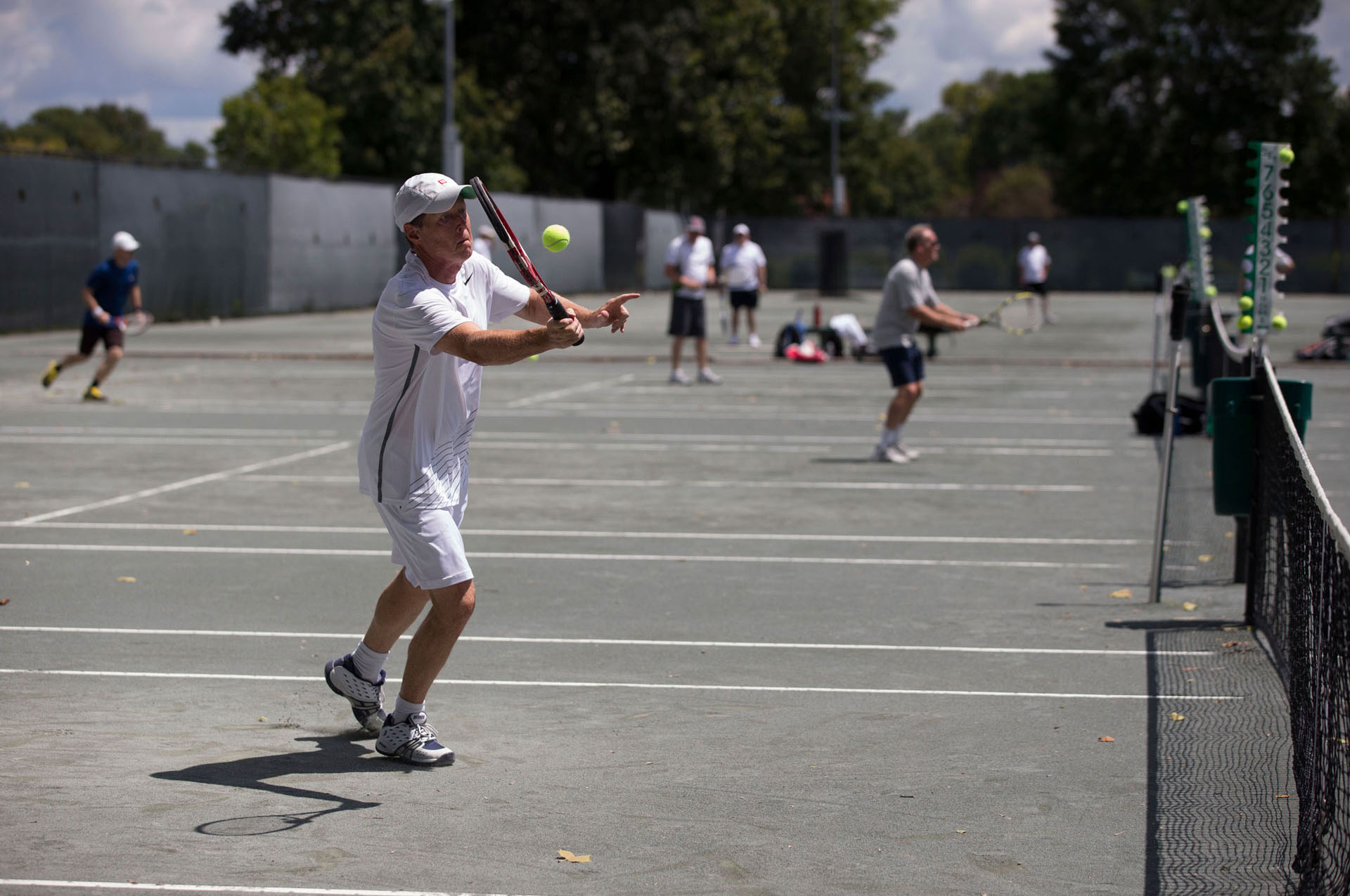 Northam Park Tennis Open House
With the arrival of spring comes a revival of outdoor activities. Tennis is one of the first sports to make an appearance, and plans are afoot to get the season at the Northam Park Tennis Courts off to a fun and successful start.
An early season of reduced hours begins Sunday, April 27, and the regular season kicks-off Saturday, May 11.
To celebrate the start of the season and to showcase all that can be enjoyed by tennis fans, an Open House is scheduled for 1-5 pm, on Saturday, April 27. In the event of rain, the Open House will be held during the same hours on Sunday, April 28.
This is a great opportunity for tennis fans to visit the facility, play some tennis for free, watch and meet other players, and to inquire about the programs offered at Northam Park Tennis such as team tennis, early morning round robins, junior programs, open play and mixed doubles, as well as various social events that are planned for the 2019 season.
Head Tennis Pro Mike Haddow and his team will be available to discuss the programs and benefits of being a Northam Tennis Member, and to share details of the Junior and Adult Tournaments being offered this year.
You can also purchase your season pass and enter to win a free tennis lesson with a tennis pro of your choice!
Per a recommendation of the Parks & Recreation Comprehensive Plan, the Parks & Recreation Department is beginning to undertake a facility design process in advance of planned tennis court and service building renovations, and will be seeking resident input at various stages in the process. So watch for details of opportunities to participate by completing an online survey or attending a public meeting.
Whether you have been playing tennis at Northam for years, or you are considering investing in a season pass for the first time, we invite you to join with your fellow players for a fun afternoon on April 27. Click here for additional details.