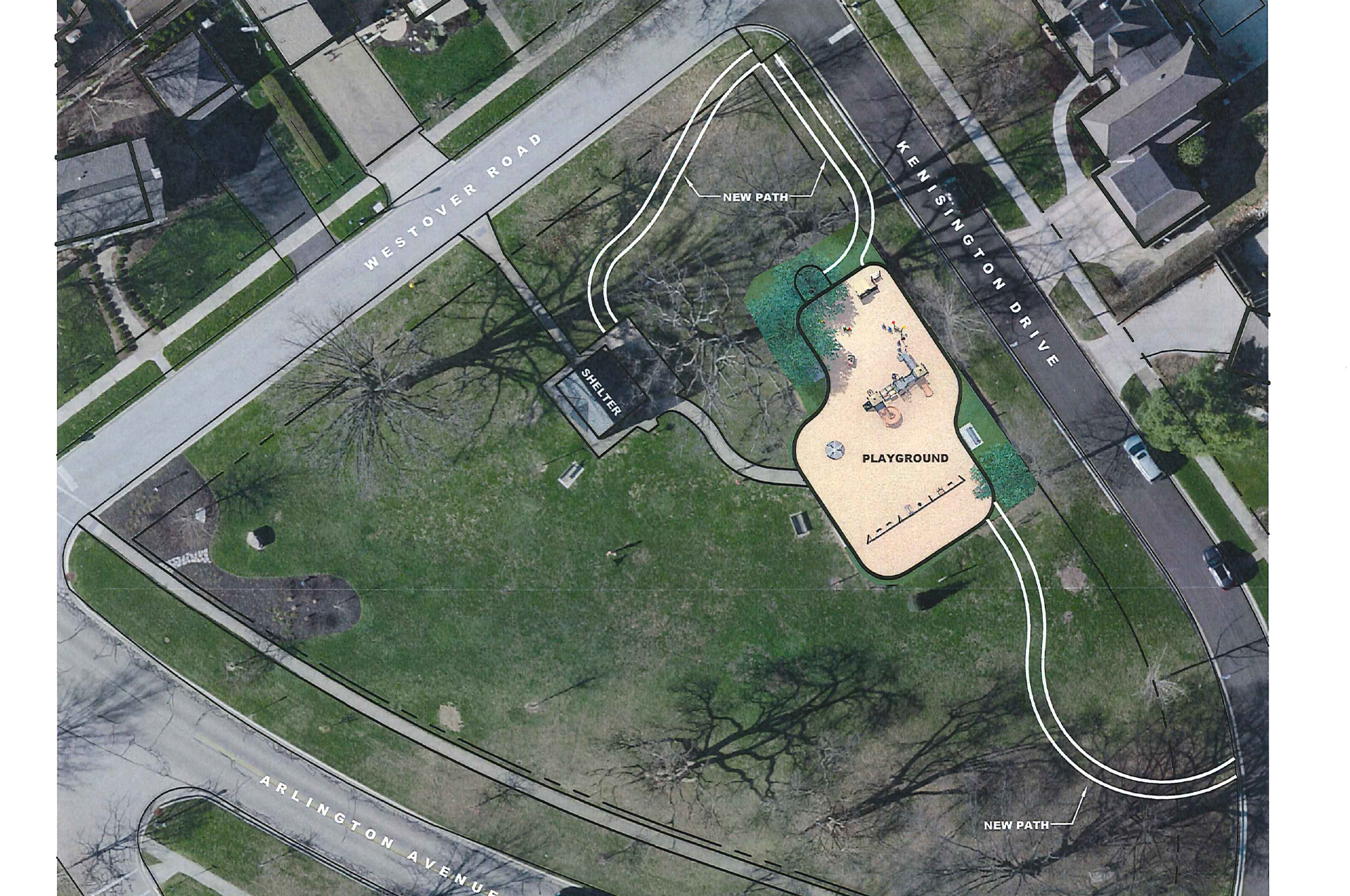 Parks Maintenance Updates
Please be advised of the following park maintenance updates:
The pedestrian bridge that goes over a creek at Northwest Kiwanis Park will be out of commission for a short time period (starting on September 4) to replace several deteriorated boards. A detour around the creek is highlighted on the grass.
New precision mulch will be installed in several playgrounds beginning the week of September 3. The following playgrounds will be closed for one or two hours over the next week: Thompson, Northwest Kiwanis, Oxford, Miller, Fancyburg and Northam Park playgrounds.
The parking lot located on the east side of Northwest Kiwanis Park (located off North Bank Drive) will be closed from September 6-15 for maintenance and repairs. The parking lot on the west side of the park (off Stonehaven Drive) will serve as an alternate.
Westover Park will receive new paths to connect the new curb ramps to the playground and shelter. The image above provides a general alignment of the new paths. This park enhancement will allow easier accessibility to all pedestrians, wheelchairs, bikes, strollers, wagons, etc.
If you have any questions or concerns, please complete the form below, or call 614-583-5300.