Parks & Recreation's Fall Fun at Fancyburg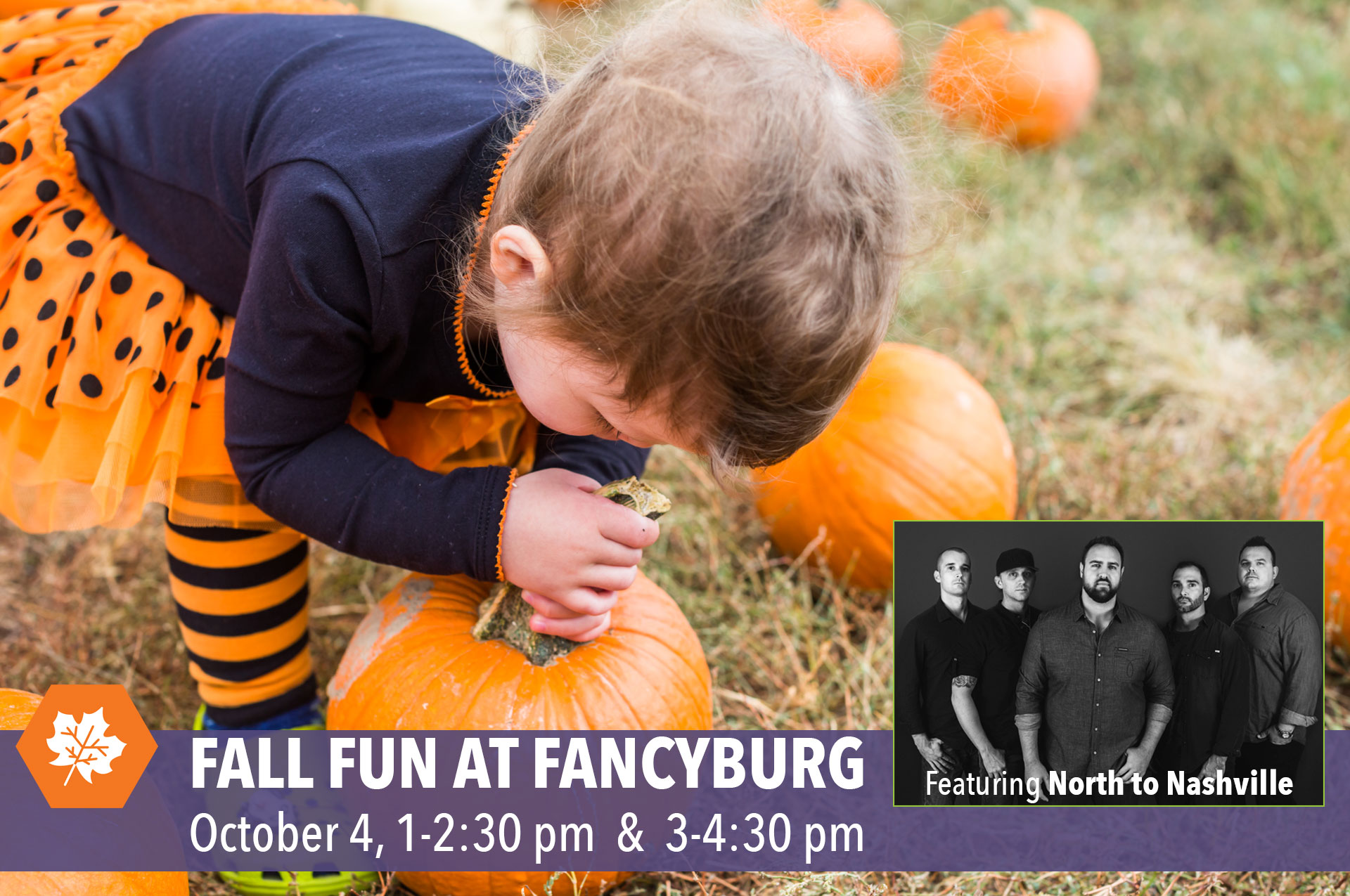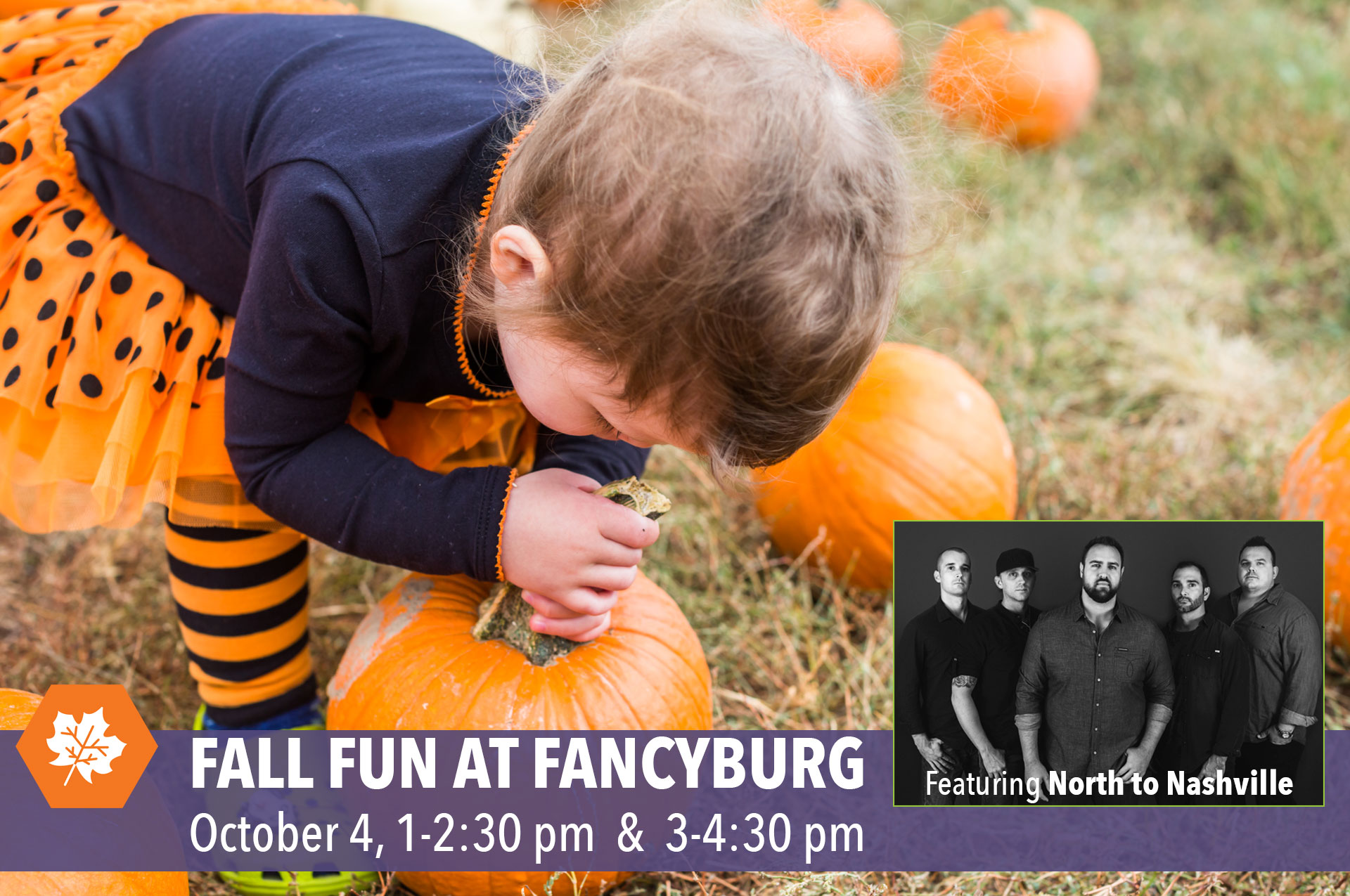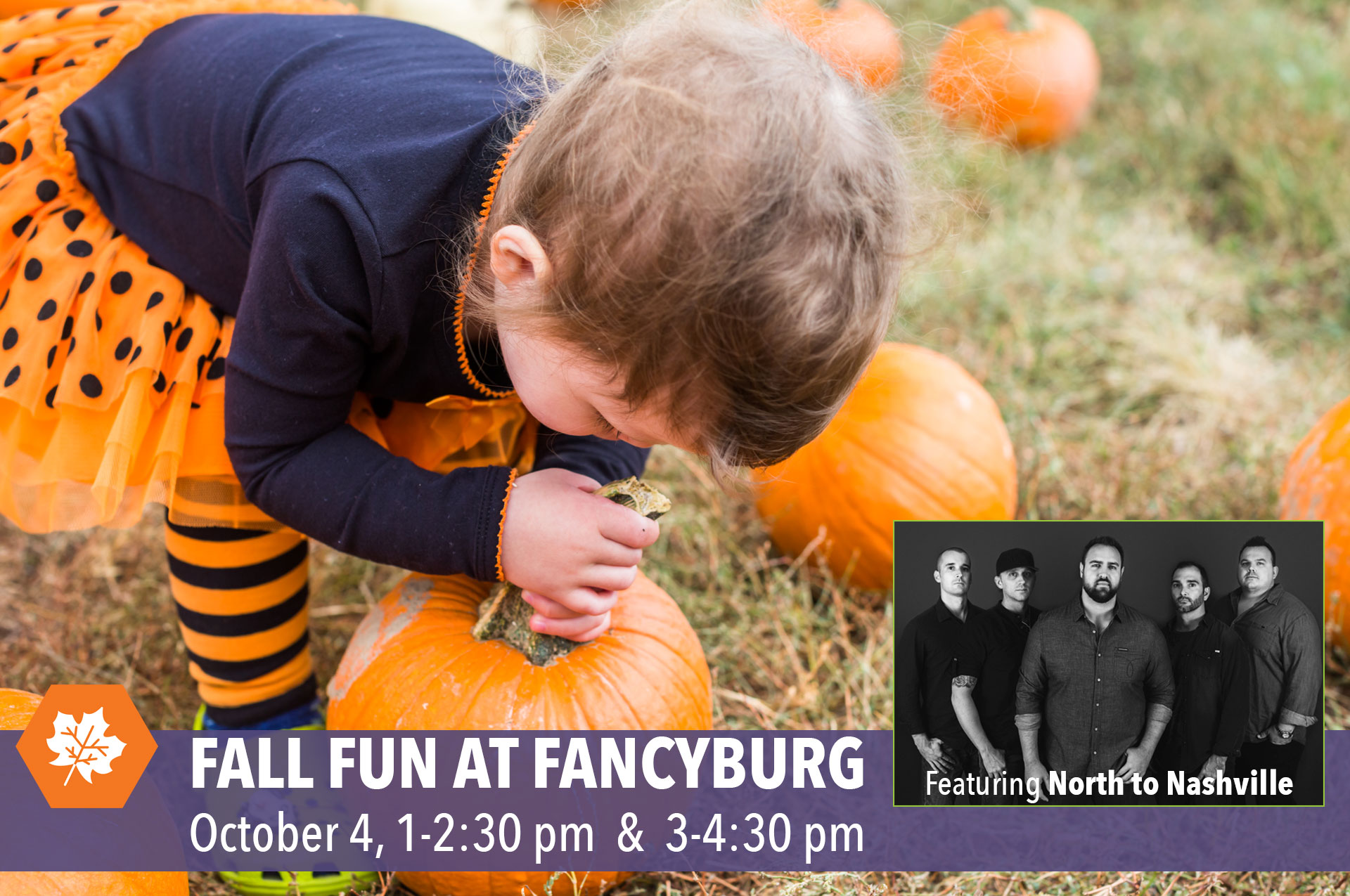 Fall Fun at Fancyburg
1-2:30 pm and 3-4:30 pm
Sunday October 4, 2020
Fancyburg Park
UA Parks & Recreation continues to find new and creative ways for the community to gather and enjoy seasonal activities during this time of COVID-19, and fall is no different!
Families are invited to enjoy an afternoon of live music, fall crafts and food trucks in Fancyburg Park at this year's Fall Fun at Fancyburg.
Carve pumpkins, make scarecrows and create your own buckeye necklaces as you enjoy the sounds of North to Nashville! This local, energetic, modern country band has quickly gained a regional following, opening for national acts including David Lee Murphy, Rodney Atkins, Jake Owen, Lee Brice, Cole Swindell and Luke Combs.
This year's Fall Fun at Fancyburg is comprised of two, 90-minute shows, with time between each session to allow for tables and chairs to be cleaned and disinfected. Each registered family is assigned their own socially-distanced table, where they can create fall crafts while enjoying the concert. Refreshments can be purchased from our participating food trucks. Only members in the same family may share a table, with a maximum of six participants per table.
Two pumpkins and carving sets are included with the table fee of $35. At registration, families can add activities for an additional fee, such as pumpkins ($7), scarecrow supplies ($7) and buckeye necklaces ($2). Families must bring their own clothes for the scarecrow, a head, stick and straw are supplied.
Facemasks are required at all times except when at your table.
If anyone in your family feels sick, is experiencing the symptoms of COVID-19 (such as cough, shortness of breath, fever, chills or loss of taste or smell), has a fever of 100.4ºF or above, is suspected of having COVID-19 or had recent exposure to someone with a confirmed or suspected case of COVID-19, please stay home.
Advance registration is on a first-come, first-served basis with no day-of sales. In the event of inclement weather, this event will be cancelled. Click here for additional details and to register.