It is with great sadness that the Police Division is announcing the cancellation of the 2020 Safety Town Program as a result of the COVID-19 pandemic. Recognizing that Safety Town is a much-loved Upper Arlington tradition, the division explored all possible options for continuing to provide this program, but concluded that the risks to children, families and staff would be too great. Safety Town serves some of our community's youngest residents in a group setting. The level of oversight required to maintain appropriate social distancing practices among these children and to keep the facilities and equipment used by students and staff properly sanitized would be prohibitive.
The division has developed a series of online Safety Town videos and activities available to all families to pass along some useful safety education while also entertaining young students this summer. Full refunds will be provided automatically to those already registered.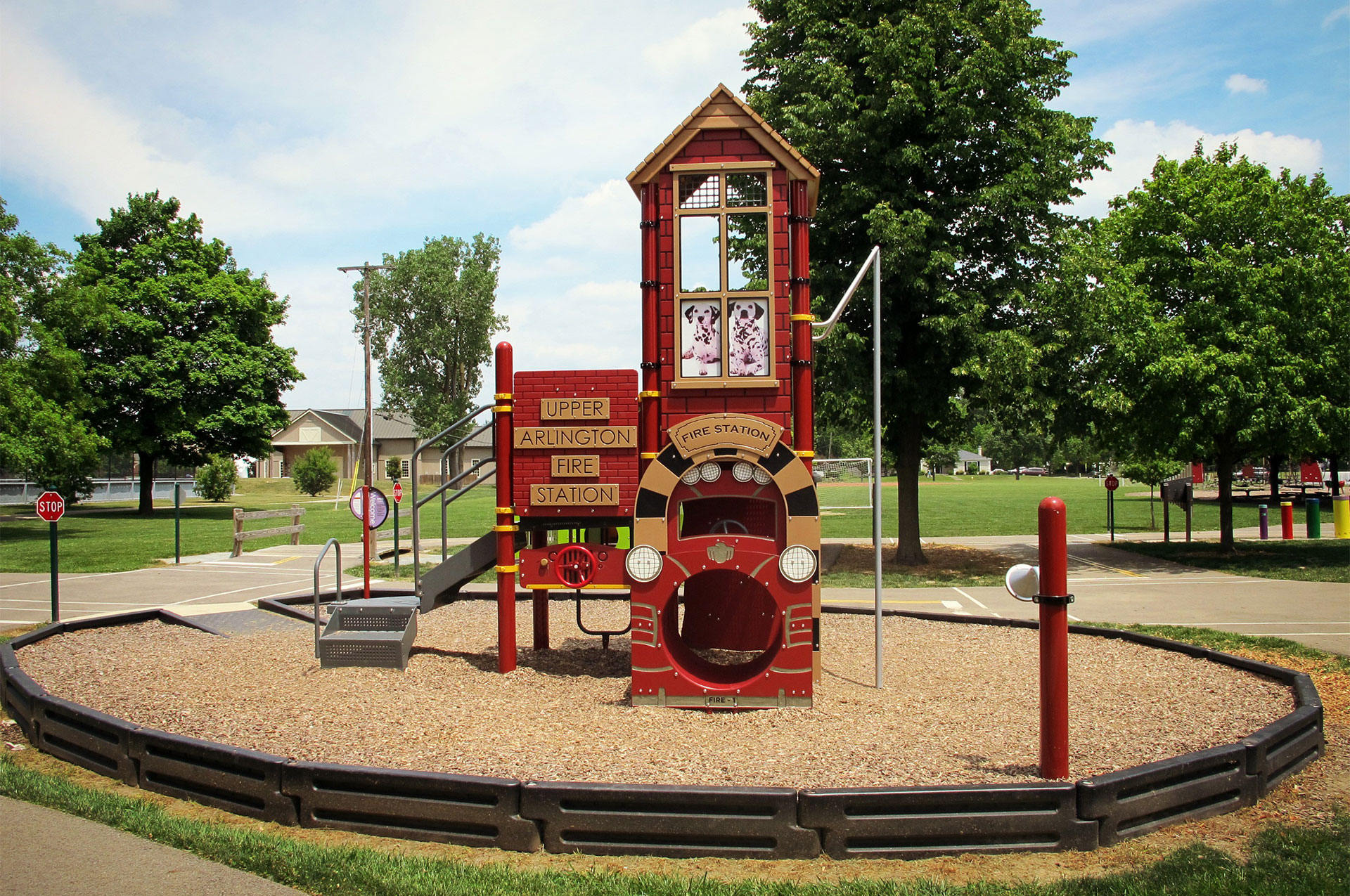 As part of the 2020 Virtual Safety Town program, here is a list of safety activity lessons that you and your child can do at home to help teach children how to be safe in a number of different environments. They can be done in order or add as supplement to the videos. The worksheets are the same that our Safety Town instructors use during in-person classes.
2020 Safety Town videos will be released at 10 am on the scheduled date.
Day 1
Day 2
Day 3
Day 4
Day 5
Day 6
Day 7
Day 8
Day 9
Day 10