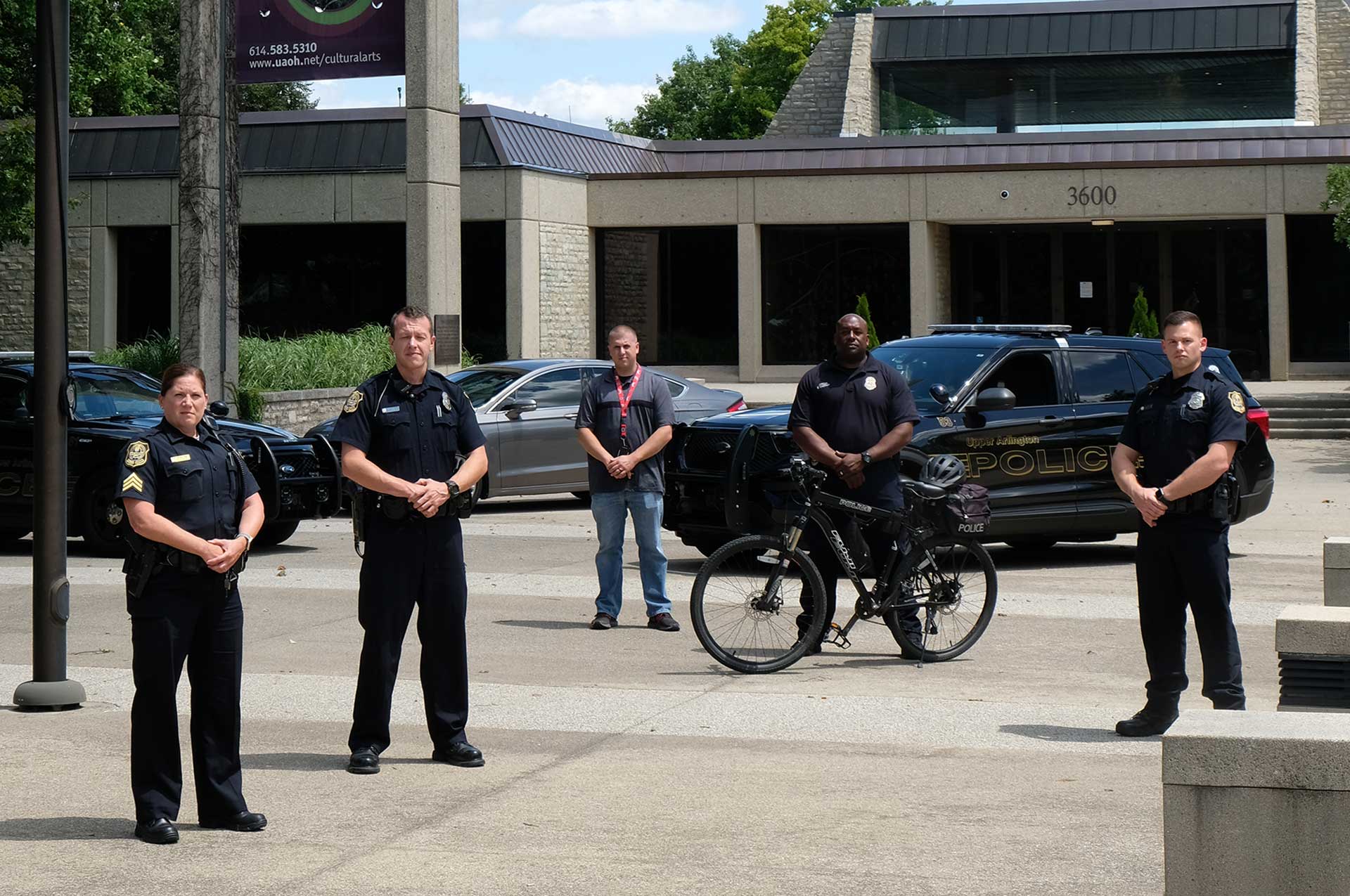 Police Operations Study Complete
For all the City services we provide to the community, it makes sense to periodically go through an evaluation process, to see how our operations compare to other agencies and to identify best practices that could be incorporated here, while also seeking opportunities for efficiencies. In the case of our Police Division, utilizing the expertise of an outside consultant to conduct a detailed study of current practices has been long overdue. This task was entrusted to the Center for Public Safety Management, LLC (CPSM), an affiliate agency of the International City/County Management Association (ICMA).
Following an extensive study process, CPSM has provided a detailed report with a series of prioritized recommendations. The key findings and recommendations to emerge from this report were shared with City Council in October.
Some general observations to emerge from the study speak to the strengths of the division, which is comprised of a team of professional and dedicated staff who take great pride in their work, are guided by strong leadership within the division, and are supported by the Administration, elected officials and the community.
When compared with other communities, the data shows that UA is very safe, with one of the lowest crime rates. The division's community relations activities – such as Safety Town, School Resource Officers and Citizen Police Academy – far exceed those offered by similar-sized agencies. Also of note, the division is ahead of many agencies in its commitment to regular data analysis that includes a review of bias-based policing patterns in support of the division's commitment to accountability, fostering relationships and building trust with all the communities it serves.
Results of the 2022 Community Survey echo many of the findings of the study, with 91% of respondents rating the Police Division as "excellent" or "good," and 95% stating that they feel "very" or "extremely" safe during the day, and 80% stating that they feel "very" or "extremely" safe at night.
A notable theme to emerge from the study was the need for additional civilian positions to support the work of sworn officers, a challenge that has increasingly impacted operations over the years. For example, while the City's partnership with Dublin's Northwest Regional Emergency Communications Center for the provision of 911/dispatching services has been extremely successful, an unintended consequence has been the reallocation of various administrative responsibilities to sworn officers, taking time away from patrol.
Key Recommendations
The report presents 67 recommendations that have been broken into three priority categories for implementation. Of these, 32 recommendations have been identified as "high priority," for implementation over the next three-six months. Some examples include:
Possible adjustments to the patrol schedule to maximize coverage, and to align sergeants and officers to a consistent supervision schedule.
Reorganizing some administrative responsibilities and expanding the number of civilian positions, so that officers can focus on their patrol duties.
Conducting an annual review of calls for service to help guide strategic decisions on which calls should be responded to by uniformed officers.
Enhancing the policies and procedures for residential and business alarms.
Transferring crime analysis functions to a civilian position.
While the division's data collection system is robust and ahead of many agencies, the report has some recommendations on how to better analyze the available data to help guide operations.
The Administration is readying to begin implementing the immediate-need recommendations. As such, the proposed 2022-2023 budget that will be under Council consideration starting this month includes a request for two additional civilian positions.
The following links take you to more information:
If you have any questions about the Police Operations and Data Analysis Report and the next steps, contact the City Manager's Office, at 614-583-5040.